Bret Easton Ellis, then 27, shocked the nation when his novel American Psycho hit bookshelves in the fall of 1991. 
Narrated by its infamous anti-hero Patrick Bateman, the novel was a satire on the corporate greed, materialism, and vapid consumerism that fueled America in the 1980s. With long diatribes about designer clothing, gym sessions, and boutique skin care, Bateman intercut his narration with passages about the likes of Whitney Houston and what the hippest restaurants in New York were—and, of course, killings. 
Soon enough the book was overshadowed by reviews about its very graphic violence, which ranged from rape to murder to even cannibalism. 
Twenty-five years later, American Psycho still continues to shock—it is still sold with an 18+ requirement in several countries. For the novel's anniversary we spoke with Bret Easton Ellis about the book's incredible impact on American culture, the difficulty he had writing it and its violence, and why he now wants to distance himself from it. 
(And no, he's not working on a new novel.)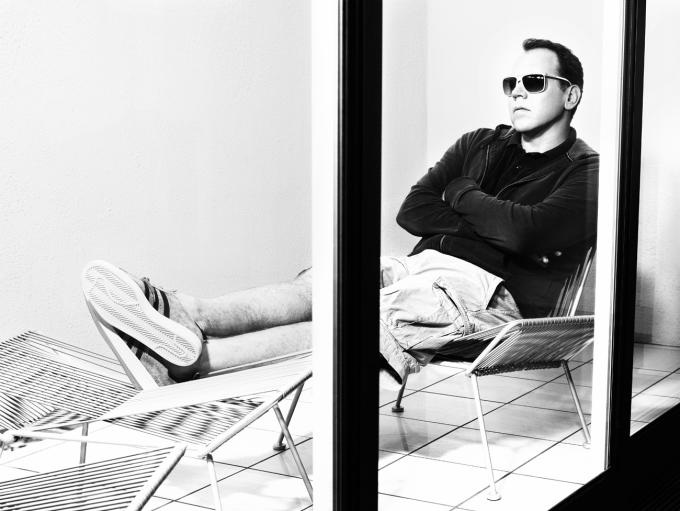 Between January and March of 1991, American Psycho was dropped by your publisher Simon and Schuster and then later picked up by another. What caused them to let go of the book?
You have to understand that there had been roughly eight months of in-house controversy about the book. A couple of people had read the manuscript and been offended by it, so there was this ominous indication about how people felt about it—like when the guy who designed my book covers [like Less Than Zero] refused to work on the book.
What were some of the complaints about American Psycho from these editors?
So many complaints in the publishing house was that Patrick Bateman wasn't caught. That he gets away with his crime—that was a hugely disturbing thing to a lot of people.
So then what happened when the book was released in March 1991?
Well, the people who were the most outraged by the book were the media. It wasn't conservatives who wanted to ban the book; it was well-meaning liberals. It was The New York Times, and it was feminists who assumed that a depiction of misogyny is an act of misogyny. They were people who couldn't see that just because you're writing about a misogynist, doesn't make you a misogynist. I mean, Patrick Bateman hates everybody. I didn't look at him as necessarily a misogynist.
How discouraging was that backlash? 
I mean, it was definitely a bummer getting death threats.
You're now more open about discussing the more autobiographical elements of American Psycho than you were when the book first came out. What changed your mind? 
I felt more comfortable and that enough time had passed in speaking about the book in that way. It was certainly about a period in my life. Patrick Bateman was someone who I identified with a lot, especially with his anger, his rage, his alienation, his attempt to both embrace the values of the Reagan Eighties while also being appalled by them. The contradictory nature we all have to a degree: we are flattered and attracted to certain things that really don't have a kind of logic to them. We all have our own contradictions. I think Patrick Bateman was a reflection of that. 
The book was about this notion that a man has to be these certain things, and if isn't society is not really that interested in him. What do you do if you feel trapped in a society that you don't believe in, and yet you want to belong? This is what American Psycho really was about. This is really a universal aspect of the novel and I think why the book—somewhat bewilderingly—is still around.
In interviews you've said that you actually wrote the violent and graphic scenes after you have finished the book and then inserted them later on. Why did you decide to do this?
I think the problem was I didn't know how to write them. I didn't have any reference. I knew at this point that at a certain scene this would actually happen. It was in the outline. And when I got to those violent scenes, these outrageously violent passages where he is telling us what he is doing—all I knew is that he would be very descriptive, because he's descriptive about everything. And I didn't know how to do them.
So what broke the writer's block? 
I got a hold of an FBI textbook that had very graphic descriptions. I also read a lot of true crime. But living with Patrick Bateman for three years, it made it somewhat easier than you'd think to write this. Then at a certain point you just wing it. I think if you add up all the paragraphs, it's roughly eight pages of 400 pages [total]. Because they're so graphic, people assume there's more than there actually is in the book. 
So then was it a relief to write the music-themed chapters, like the one about Whitney Houston?
No, it was not. I knew these music chapters were going to exist and it was really a chore, and I really wasn't a fan of Whitney Houston, and everyone else in the era was. That, and Genesis, and Phil Collins, and Huey Lewis and the News—getting those reviews into the book, that was the most work I did and they were the hardest chapters to write. That was a miserable month of writing.
Are there any original reviews of American Psycho that have stuck with you after all these years?
I remember Norman Mailer's review [in Vanity Fair] and the review in the Times right after they announced the book's cancelation. But I never took that review seriously. I did feel Mailer was tussling with the novel in a way that was very honest and transparent. If you had a Rotten Tomatoes for books, American Psycho would have gotten a 1 percent. It was terribly reviewed by every single major outlet, except oddly enough a writer at the Los Angeles Times. And it caused a lot of controversy that he enjoyed the book and thought it was really funny. 
How did you feel about the novel being made into a movie?
Well, no one wanted to make that book into a movie. There was one interested party that kept optioning the book every year, and that went on for many years. This one tenacious producer saw something in it, and that's really how it happened.
How would you feel about a remake of the film? There's talk of it being remade again.
Well, I'm not a part of it. I don't know. I'm weirdly done with American Psycho. I mean, it was done in 1991, and I lived with that book for three years. Yes, it's the most well-known thing I've written. But I'm not that interested in Patrick Bateman any longer​. If they want to remake the movie they have my best. I really don't have any interest. I mean, I don't like the movie, but in some ways it's the definitive version. But what else are they going to do after that? Make it more violent?
Nathan Smith is an arts and culture writer whose writing has appeared in The Washington Post, The New Republic, and Forbes.