Though certainly no one is blaming him for the continued Mumford and Sons-esque popularity of beards, esteemed trend starter Zach Galifianakis is courageously taking a stand against the facial hair epidemic. Before we get too deep into some words about this, do note the defiant advancement of eyebrow hair on Galifianakis' face: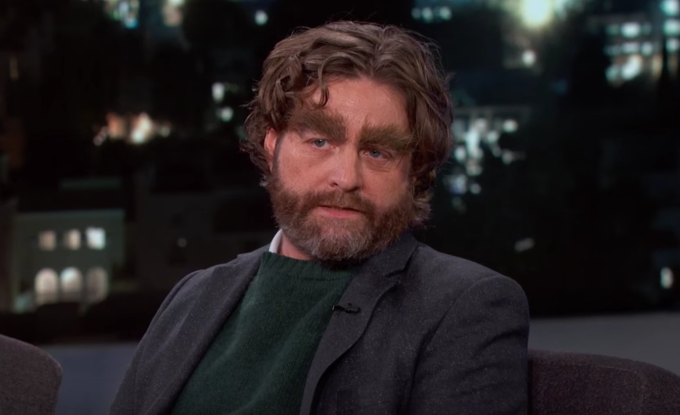 "Is it showing a bit?" Galifianakis asked Jimmy Kimmel during a recent sit-down loosely centered on his new FX series Baskets. "Alright, I'll just be honest with you. Beards got really popular and I was trying to set myself apart. My stylist and eyebrowist told me [to] let it grow out. This is the new look that's going to be sweeping the nation."
In addition to revealing that he recently hired four people for the maintenance of each protest brow, Galifianakis also discussed his kid's favorite political joke and the general (eyebrow centered) thrills of being a dad. Baskets, which would appear to feature slightly smaller eyebrows, debuts on FX later this week.