You better start taking notes, Justin Bieber. 
While the singer (and Tyga and everyone else) danced the night away to "Flicka Da Wrist" at Rihanna's Met Gala after party at Up & Down, Leonardo DiCaprio was putting in work. Just watch the video from Tyga's Snapchat below—there's the Biebs looking like a goofball while Leo hangs low and whispers sweet nothings into a girl's ear. "I'm Leo," I imagine he said. And that was all it took.
Let's watch a never-ending replay of what game looks like on a GOAT level: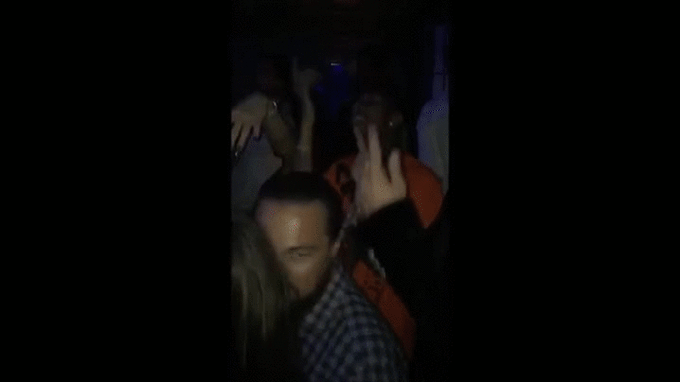 You see how Leo glances at the camera for a quick second? Savage. This is what it felt like watching Michael Jordan rip off those last three championship in the '90s. 
Also, Leo didn't even go to the Met Gala. He skipped all the boring, stuffy theatrics and just fast-forwarded to the good part. What a legend.