Regardless of religious affiliation, Pope Francis is beloved by Catholics and atheists alike. According to a new US report, 9 out of 10 Catholics approve of this gay-welcoming, capitalist-bashing, evolution-supporting Pope; a resounding 7 out of 10 non-Catholics (including atheists) give Francis the thumbs up, too.
That study was done in preparation for the rock star's Pope's first visit to America. But what would an American pope look like? Oscar-winning Italian director Paolo Sorrentino (The Great Beauty) is bringing that idea to television with The Young Pope. According to a report in Variety, Jude Law—who is neither American, nor Italian—is in negotiations to star as a young Italian-American papal in an eight-episode series that will shoot in both the U.S. and Vatican City.
What might that look like? Here's Law wearing a traditional hat and holding the hands of Bolivian children last month at a Carnival celebration: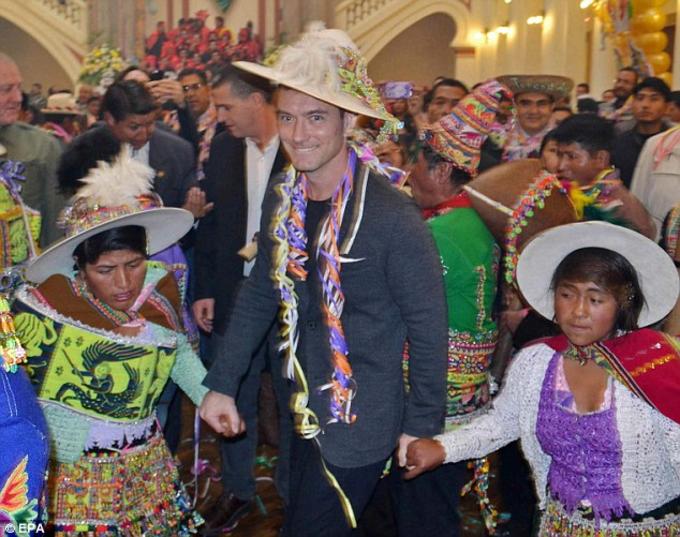 Seizing on worldwide approval ratings, The Young Pope is looking to air in numerous countries. If you've seen The Great Beauty it won't come as a surprise that this series will be a dreamlike patchwork of "fears, conflicts, battles, and the search for meaning and the need for love."
Pope Francis celebrates his second pontiff year on March 13, and will be visiting Philadelphia, New York City, and Washington D.C. later this year.