As many of you stare out the window at a torrent of snow, August may seem like a long time away. It will be here before you know it, though, and with it will come the reboot of the Fantastic Four franchise featuring an all-new, younger cast featuring Miles Teller, Kate Mara, and Michael B. Jordan.
After images from the set were released yesterday, the first teaser trailer dropped this morning. While it basically lacks any plot or dialogue from the film itself, the ominous voiceover from Reg E. Cathey (AKA, BBQ Freddy from House of Cards), slow-moving piano score, and dark images seem to indicate that this will not be a lighthearted affair.
There also was reportedly an Easter egg in the trailer, and you'd be forgiven if you didn't see it on the first pass. Don't worry though, we've got you covered: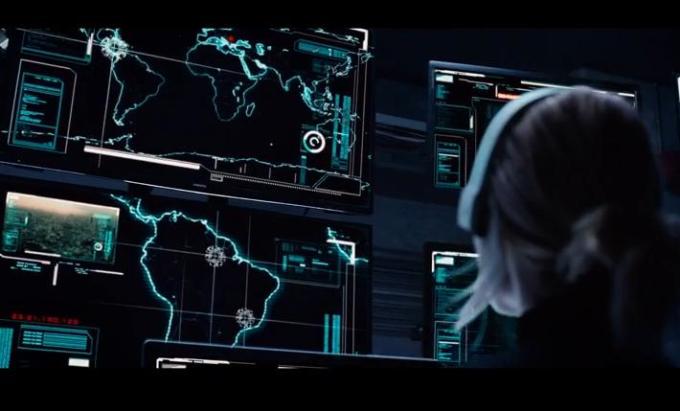 The aforementioned egg is barely visible; the IP address in red on the left of the frame (23.21.190.125) directs you to the Comic Vine page for Latveria, home of Victor Von Doom AKA Dr. Doom, the film's main antagonist.
As far as Easter eggs go...this is a bit of a letdown. But still, you got to learn how IP addresses work, so that's something, right?
There's also an additional version of the trailer released exclusively to Yahoo, which includes commentary from director Josh Trank and writer/producer Simon Kinberg:
[via YouTube]