As a kid growing up in the '90s, there was nothing worse than the summer camp boom. Where there were once just simple overnight camps with their log cabin bunks and canoes, by the early '90s specialized summer camps like sports camps, space camp, computer camp, and fat camp were all the rage. Summer camps were no longer a way to embrace the season, they were a way for parents to make sure their children were bettering themselves.
And after spending nine months in a schoolroom, the mere idea of a specialized summer camp was horrifying to kids (like me).
Then came along the perfectly concocted fantasy, Camp Nowhere. Instead of going to those self-improvement summer camps, a group of 12-year-olds create their own fake camp and just go party their faces off for an entire summer. The movie was the perfect wish fulfillment for any kid in 1994 who wanted to spend their summer not learning code, but eating junk food and jumping into a lake wearing roller blades with sparklers on them (so basically, all kids).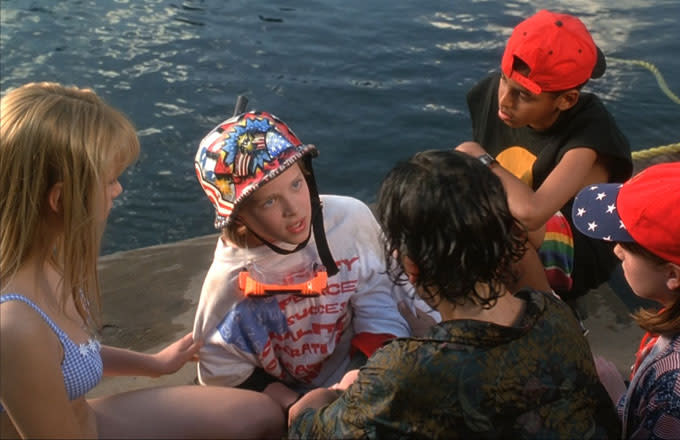 At the helm of this childhood dream was Morris "Mud" Himmel (played by Jonathan Jackson), an industrious tyke who might be the most precocious children's movie character ever—on a list that includes Kevin McAllister. Mud was a hero, a mini-President Obama all children could get behind. Nerdy girls flirted with him, nerdy guys admired him, and even the popular kids respected and followed him. He lashed out against the insubordination and marginalization of kids. And, for the most part, everything worked out.
Twenty years later, the man behind Mud is a little more serious—talking to Jonathan Jackson, he downplayed the importance of Camp Nowhere and how much fun it was to film scenes built entirely around Super Soaker battles—but he's just as enterprising. Jackson is now going into his third season on Nashville as Avery Barkley, a singer-songwriter involved with Hayden Panettiere's character, and his band Enation's new album, Radio Cinematic, is out on Oct. 14.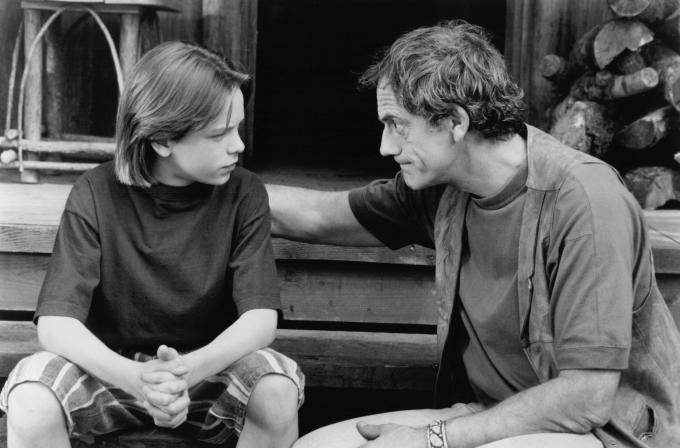 Maybe it's because Jackson was already a regular on General Hospital when filming for Camp Nowhere started, but he really made it sound like just another gig. "It was a decent amount of work, and I think I was filming General Hospital at the same time, so I was pretty busy. And I was doing school," Jackson said. The truth: Though Jackson and his Camp co-stars Andrew Keegan, Marnette Patterson, Melody Kay and briefly, Jessica Alba, spent most of their time in front of the camera shooting off fireworks and shotgunning chocolate syrup, making the movie was work.
Jackson somehow didn't even have time to let his then 12-year-old hormones take over, which has to be the craziest thing he told me, since Patterson was everything a boy could dream of in 1994—blonde, long legs, a face like Lola Bunny, and a bikini—and that's before even mentioning that Alba has several scenes in the movie. "Everyone was trying to stay focused on the work," Jackson said. "At least from my angle. That's my personality. But of course, you know, at that age, everybody's looking around and saying who's cute and whatnot." Something tells me Andrew Keegan was doing more than that.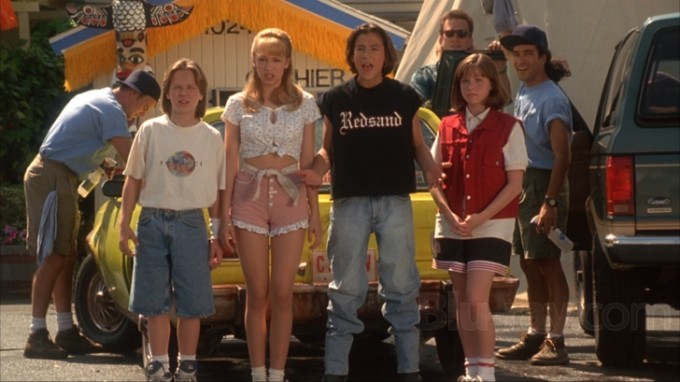 Camp Nowhere deals with adolescent hormones, and that moment when girls stop having cooties and start turning boys into helpless blobs, rather poignantly. Mud wades his way through relatable awkwardness before eventually finding his legs and realizing that having confidence and self-assurance is the secret. Camp Nowhere is a road map for young boys everywhere. But apparently all that only happened strictly in the script.
Really, the only time Jackson perked up was when I brought up Christopher Lloyd: "He was amazing." Four years separated from the Back to the Future saga, Lloyd comes into Camp Nowhere at the height of his powers (Angels in the Outfield was released in the same year). He's zanier than ever—a montage where he poses as the head of an acting camp, fat camp, computer camp, and boot camp is only outdone by his introduction scene, where he uses a dead fish for an impromptu ventriloquy act in a shopping mall—but he also embodies the "cool, if misguided, adult figure" role with ease. Oftentimes serious actors mail it in and take the paycheck when it comes to children's movies—not Lloyd. "He's got so much creativity and energy and spontaneity and everything. It was just a joy for me to work with him, and it felt really easy," Jackson said.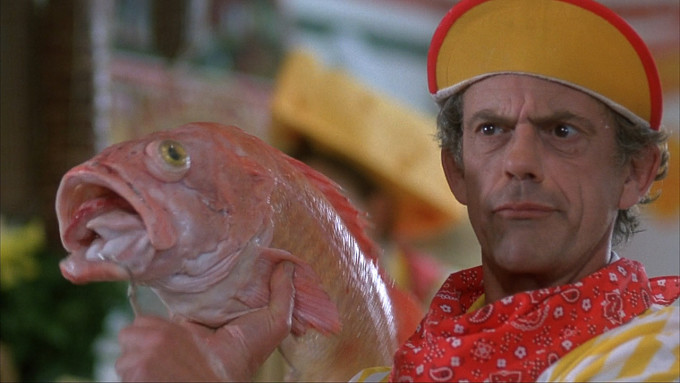 Jackson confirmed that there's no planned reunion for the cast of Camp Nowhere—there will be no reclaiming of that hippie utopia campground, no massive bonfires, no special screenings of 90210. Andrew Keegan recently started his own religion, Marnette Patterson has a small role in Clint Eastwood's upcoming American Sniper, her first credit in three years, Melody Kay is barely Google-able, and the last time I saw Christopher Lloyd, he was getting anally violated by a killer lamprey. Jessica Alba is doing all right.
All of the campers have gone in different directions since 1994, and a thick dust has settled around the movie. But for those of us who dreaded wasting summer vacations away at some camp as kids, the freewheeling empowerment of Camp Nowhere will never die.
Andrew Gruttadaro is the Pop Culture news editor. He still has a crush on Marnette Patterson. He also tweets here.