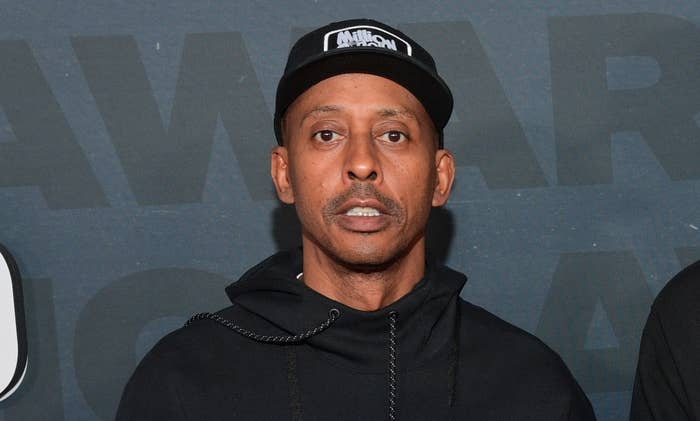 YNG Cheese, the son of Gillie Da King (a.k.a. Gillie Da Kid), was fatally shot in Philadelphia on Thursday night.
"Lil Cuz usually when I talk to you, I got a lot to tell you," Wallo267, Gillie's cousin and Million Dollaz Worth of Game co-host, said in an Instagram post. "Tonight the pain in my heart & tears spoke to you. I love you beyond life Cheese. I got your father, Rest Well!"
Dropping support in the comments were Metro Boomin, 21 Savage, 03 Greedo, Young Scooter, Sway, Ebro, and Big Boi.
According to a report from WCAU, "a source close to the family" confirmed with the publication that the 25-year-old man killed in the shooting was YNG Cheese.
When reached for comment by Complex on Friday, a Philadelphia Police Department rep said that 25-year-old Devin Spady had been killed in the triple shooting in the 5800 Mascher Street area.
Spady, according to the rep, was shot in the back and taken to a nearby hospital where he was pronounced dead at 8:39 p.m. on Thursday. The other victims, a 28-year-old man shot in the right leg and a 31-year-old man shot in the left hip, are in stable condition. No arrests have been made, and a motive in the shooting remains undetermined.
"The investigation remains active and ongoing with the Homicide Unit," a police rep told Complex.
At the time of this writing, Gillie had not publicly commented on the shooting. His Gillie Fest was previously announced to be taking place later this month, though it's unclear if the event will move forward in light of Thursday's tragic news.
RIP.