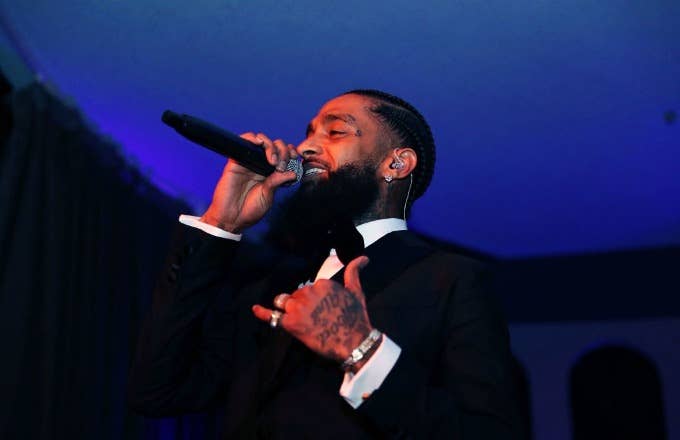 Nipsey Hussle, known for his extensive work in bettering the lives of those closest to him, was working with partners toward the establishment of "the economic version of Black Lives Matter."
The comparison was made in a Los Angeles Timespiece Wednesday featuring comments from real estate developer David Gross, who worked with Nipsey on the Our Opportunity community investment fund.
"[Nipsey] wanted to be a symbol and really spark a movement," Gross said. "Basically, it was the economic version of Black Lives Matter. [That] is what we were trying to create."
In short, Nipsey and partners aimed to put a recent federal law tax incentive to good use with revitalization efforts "from within" in a total of 11 different cities. Our Opportunity, specifically, allows for transformative projects to take shape with local leaders "in a systematic way," Gross explained.
Additionally, Nipsey and the group had plans to add 80 apartment units to the strip mall that housed the Marathon Clothing shop in Los Angeles. Later this month, Gross and other investors will formally unveil the Our Opportunity fund. 
This latest facet of Nipsey's growing legacy, both regionally and beyond, serves as the latest example of his proven dedication to the power of community. As Gross explained to Complex in an interview in April, Nipsey's death marked a traumatic event for the team, as they all admired Nipsey's leadership.
"They loved him," Gross said at the time. "A lot of them are feeling it right now. But I can say that it was never a thought that it wouldn't go on."