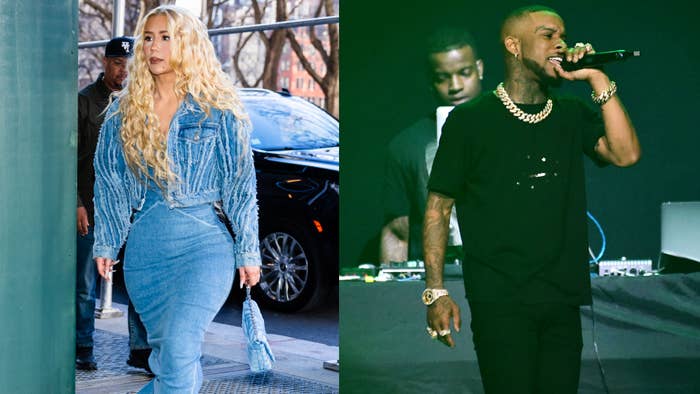 Iggy Azalea has spoken out after it was reported that the judge presiding over Tory Lanez's sentencing in the Megan Thee Stallion shooting case mentioned receiving a letter from her.
While Lanez was expected to be sentenced on Monday, the day in court ultimately wrapped without a conclusion. However, per updates from legal affairs journalist Meghann Cuniff, Judge David Herriford did reveal during Monday's proceedings that he had received more than 70 "letters of support" for Lanez. Azalea's letter, specifically, is reported to have seen her calling for a "transformational, not life-destroying" sentence.
Amid the ensuing news coverage of the letter, Azalea responded to a tweet with a breakdown of what she described as five "for the record" clarifications, including that she "never intended to publicly comment" on the sentencing.
"I don't 'support' anyone," Iggy told fans on Monday night. "[T]he whole thing is full of oddities. My letter never mentioned anything in regard to what happened that night."
Instead, Iggy further explained, she supports "prison reform" and is in favor of more rehabilitative approaches when it comes to sentencing.
"I was asked to write about my genuine experience and the type of punishment I think he deserves," she said. "I did."
Later, in response to another tweet, Azalea questioned the newsworthiness of the letter and reiterated her stance on the sentencing.
"I really hate that this is todays discourse online because it's not really an explosive revelation," Azalea said. "Yes: he should be held accountable. No: the charges don't warrant 5plus in prison. Most agree with that sentiment because it's a reasonable take. This is not news worthy."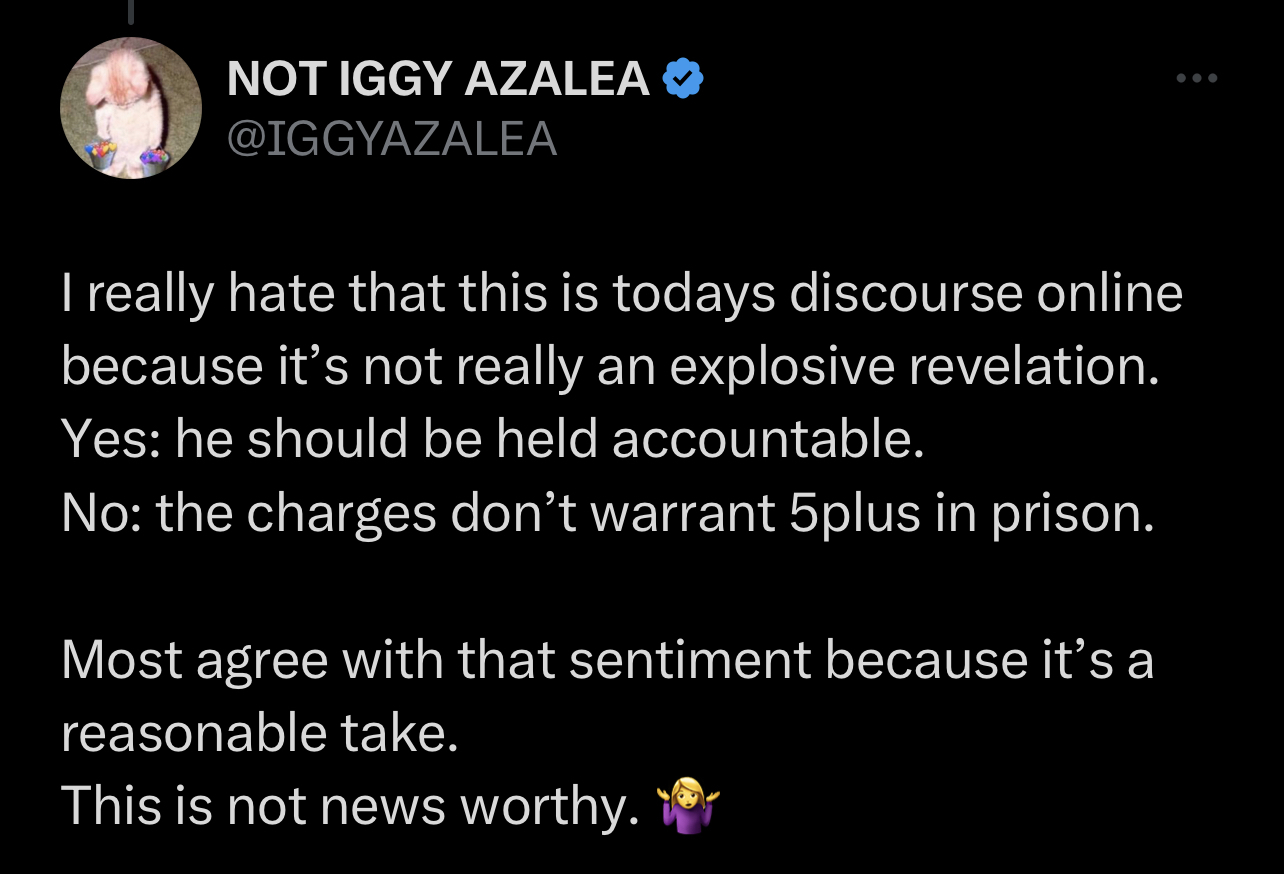 Lanez was convicted in the 2020 shooting last December. At the time, the Los Angeles County District Attorney's Office noted that he was facing a possible maximum sentence of up to 22 years and eight months behind bars. It was later reported, however, that prosecutors were arguing for a 13-year sentence in the case.
Sentencing is expected to resume on Tuesday.