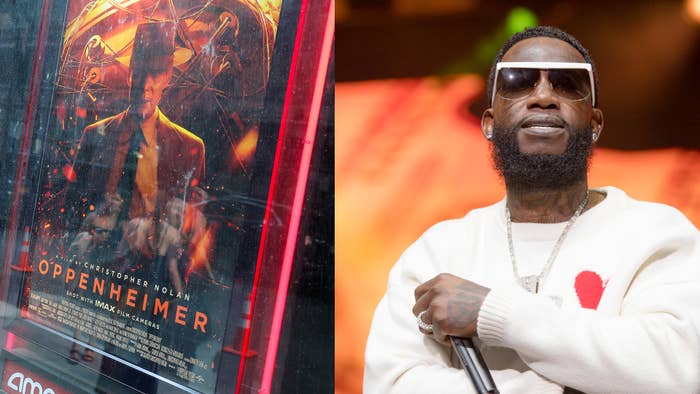 UPDATED 7/28, 11:01 p.m. ET: Following the release of Gucci Mane's new song titled "Woppenheimer," the rapper asked fans to help him come up with some Barbie-inspired music.
"Let's keep it going #Brrrbie next I need my fans to help me with cover art y'all tag me so I can use best cover," he tweeted. Earlier this week, Gucci shared the video for "Woppenheimer" after a fan tagged the rapper in artwork they made that was inspired by the flim Oppenheimer and Gucci.
It didn't take long for fans to throw out their ideas to Gucci. One user responded to Gucci Mane's request with an image of the Atlanta artist in front of Barbie's dreamhouse from the recently released film. Barbie is in sixth place among this year's highest-grossing films domestically.
See original story below.
As Christopher Nolan's excellent Oppenheimer rolled into theaters last Friday, one studious Gucci Mane fan imagined how this pop culture moment might have transpired had it taken place in 2009.
As seen below, @kyaxcheeks tagged Guwop himself when sharing an imagined cover for the sadly nonexistent Woppenheimer mixtape. Just under a week later, Gucci responded by sharing the meme alongside the eyes emoji.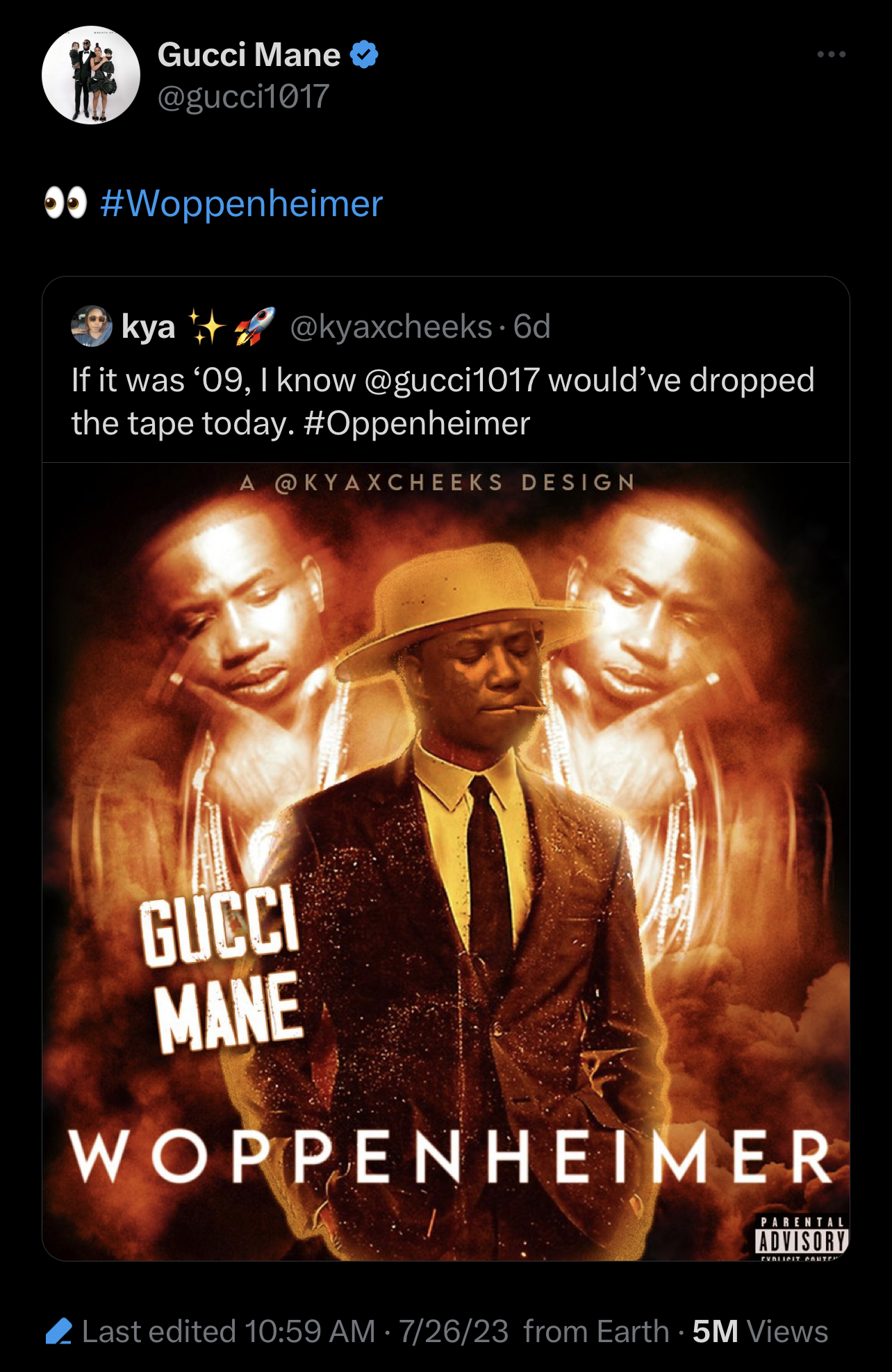 Fittingly, Gucci followed this up by releasing a new song titled "Woppenheimer," the latest to be unveiled off of Breath of Fresh Air. Gucci previously teased the project, out Oct. 13, as "a classic."
For the "Woppenheimer" video, Gucci again enlisted frequent collaborator Omar the Director:
The upcoming double album also features the previously rolled out "Pissy" with Nardo Wick and Roddy Ricch, "06 Gucci" with 21 Savage and DaBaby, "Bluffin" with Lil Baby, and "Married With Millions." The latter also recently received an official video. Catch it below.