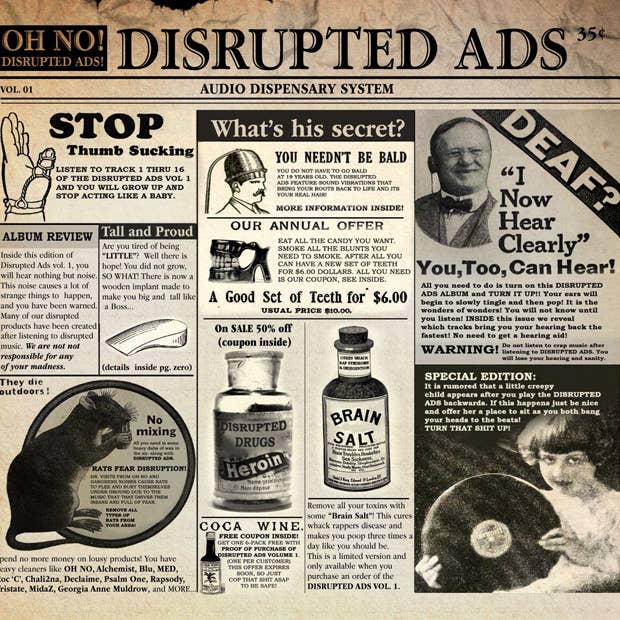 Southern California's Oh No dropped his latest record, Disrupted Ads, today, and he threw in a little extra. In addition to the normal album's 16 tracks (including the previously released single "Jones's"), the release includes a bonus cut entitled "Controlled Riots."
This new track finds Oh No trading verses with Oakland quartet Souls of Mischief and getting darker and heavier than elsewhere on the record. Listen to that below and pick up Disrupted Ads today via Kash Roc Entertainment.
Listen: Oh No f/ Souls of Mischief "Controlled Riots"
[via NahRight]
LIKE COMPLEX MUSIC ON FACEBOOK