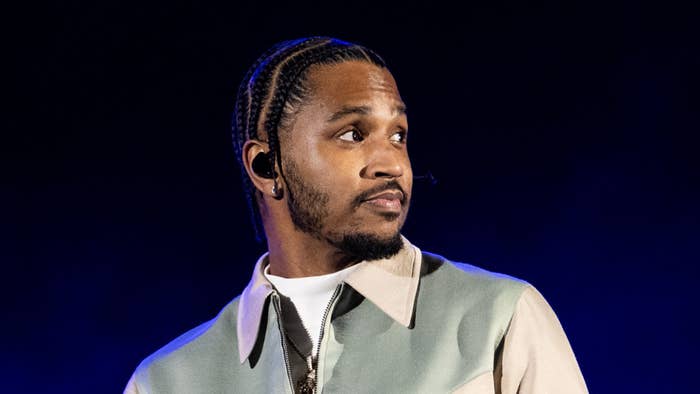 Trey Songz was hit with another lawsuit, this time for sexual assault following an incident where he exposed a woman's breast in 2013.
According to legal documents obtained by TMZ, the woman going by the alias Jane Doe is suing Trigga, his production company, music executive Kevin Liles, and Atlantic Records over the incident that happened in 2013.
Last year, the woman sent a demand letter to Trey Songz that claimed he pulled out her breast from her bikini top without consent in front of the crowd at his Foxwoods Liquid Sundays with Trey Songz event in Connecticut. She also shared video footage of the incident where Trey grabbed her bikini and said "Titty in the open" repeatedly.
The documents also state the defendants should have known how Trey gets down with his "sexual proclivities." Because of that, the woman claimed the defendants were responsible for not keeping Trey Songz under control at the event.
Jane Doe's lawyers stated she was humiliated and suffered emotional distress that caused her to leave her career behind due to the high level of embarrassment she felt. They also claimed Trey Songz's 2021 Las Vegas sexual assault case pushed Doe to seek action against him.
Trey and the defendants were given weeks to respond to Doe's letter before she moved forward with her lawsuit. Since that didn't happen, Doe is now seeking at least $10 million in damages.
Trey's attorney, Michael Friedman told TMZ, "This is yet another example of decade-old allegations being repurposed into a federal case to take advantage of California's constitutionally questionable new look back window. We look forward to vindicating Trey on the merits in court."
This isn't the first time Trey Songz, Kevin Liles and Atlantic Records were hit with a lawsuit. In February, another woman going by Jane Doe sued Trey and company for $25 million over an accusation he raped her at a party in March 2016.