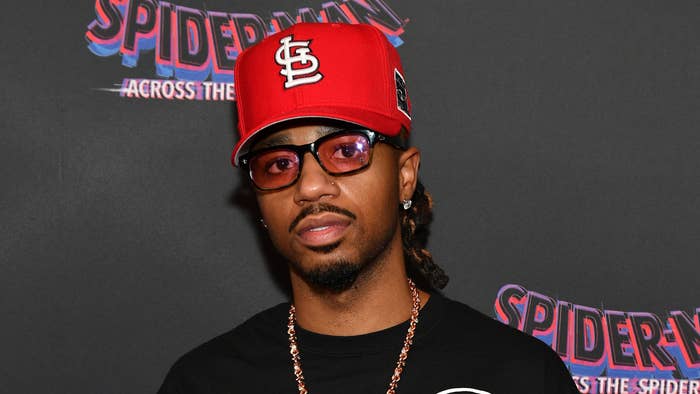 Metro Boomin has revealed he wasn't concerned with surpassing Post Malone and Swae Lee's 18-time certified platinum "Sunflower" record when making the soundtrack for Spider-Man: Across The Spider-Verse.
During his interview with Variety, Metro reflected on not wanting to approach the soundtrack with the mindset of topping "Sunflower," which was featured on the soundtrack for Spider-Man: Into The Spider-Verse. According to the Grammy Award-winning producer, he was only focused on creating a complete project that had consistent playback.
"'Sunflower' was a great record — was it 17 times platinum or something like that, something insane? And things like that don't happen often, so I didn't even want to go into it with the mind of how am I going to top 'Sunflower?'," Metro said. "So more than trying to make a song that's 20 times platinum, I just wanted to focus on making a great album and a listening experience from top to bottom that you're just going to want to keep playing."
He added, "So there might not be a 'Sunflower' or a song that's like 15 or even 10 times platinum or anything like that, but there might be a bunch of songs that people really love and make and integrate as a part of their everyday lives."
Metro Boomin Presents Spider-Man: Across The Spider-Verse Soundtrack was released on June 2 and came equipped with appearances by Swae Lee, Lil Wayne, Offset, ASAP Rocky, Future, Lil Uzi Vert, James Blake, NAV and more.
In May, "Sunflower" set the record as the highest certified song ever by the Recording Industry Association of America when it went 18 times platinum. The song was also nominated for Record of the Year and Best Pop Duo/Group Performance at the 62nd Annual Grammy Awards.