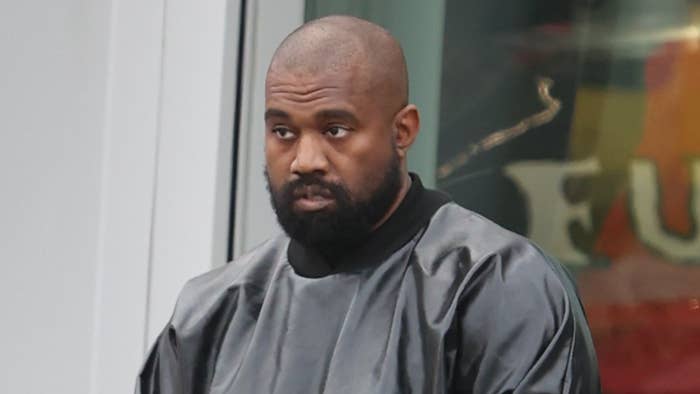 Kanye West once threatened to remove the features on his Donda album if the artists who recorded them didn't show up at his stadium listening party in July 2021.
On Wednesday a clip titled "Donda Mini Documentary" was uploaded to YouTube, showing behind-the-scenes footage of the recording process of Ye's 10th studio album. It's unclear who's responsible for the video, but various scenes show the Chicago hitmaker busy crafting the record while working and meeting with the likes of Rick Rubin, Playboi Carti, and more.
At one point in the documentary, the 45-year-old is on a phone call where he says whoever doesn't attend his event at the Mercedes-Benz Superdome in Atlanta will be removed from that night's iteration of Donda.
"Everybody that's not here, I'm taking they verses off. So I'm taking Jay-Z verse off, I'm taking—there's anybody not here, unfortunately, they're not on this version," Ye says before speaking to the camera. "How do you even describe these kind of conversations bro?"