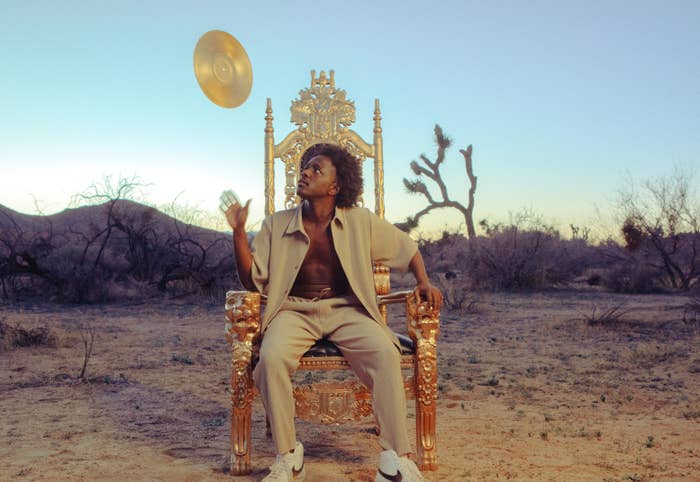 It's hard to keep up with new tracks every week. With a bevy of songs being released every day, we made a list highlighting new tracks from Canadian artists.
Planet Giza f/Saba, "WYD"
"WYD," the lead single to Planet Giza's sophomore effort continues their streak is sugary hip-hop, this time with the help of Saba whose earnest verse adds an extra level of sincerity to the track.
King Cruff, "Soufflé"
"Soufflé" is a supremely funky affair riddled with buttery smooth flows and a charismatic performance from Toronto rapper King Cruff, who continues dancefloor ready bops.
Busty and the Bass f/Magi Merlin, "Far From Here"
Busty and the Bass teams up with Montreal's Magi Merlin on "Far From Here," a sprawling melting pot of funk and R&B that highlights Merlin's feathery vocals and the band's excellent use of live instruments to bolster its unwavering energy.
Mike Shabb, Nicholas Craven, "Save The Joker"
On the first track released from Mike Shabb and Nicholas Craven's collaborative project, the two play to each other's strengths with Craven providing a grainy beat powered by a simple harmony and Shabb rapping with the same focus that drove his last two albums. 
Realest K, "You & I"
Driven by a heavy set of piano keys, Realest K's latest single "You & I" slows it down more than any of the mysterious Toronto singer's previous songs. It's tender and impassioned, reflecting the honesty in K's lyrics.
K. Forest, "$weet n $our"
Toronto's K. Forest's latest offering speaks about the duality of dealing with someone who can switch up their act in an instant, just like the song's title implies. 
Mouraine, "Gold"
Continuing this week's trend of bouncy, funk-driven beats is Edmonton-via-Sudan artist Mouraine whose latest song "Gold" is an upbeat, forward-looking affair primed for those looking for some sun in a truly grey month.
Tyleen, "Play"
Clocking in at just under two minutes, Tyleen's newest track "Play" is a sombre, bass-heavy romp not unlike Bktherula's mystical aesthetic.