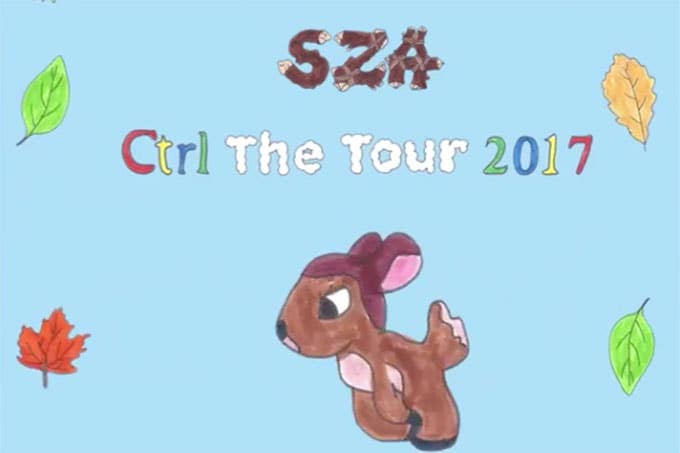 For those of you who can't get enough SZA in your summer rotation, good news is on the horizon. The TDE singer announced a tour to support her latest album, Ctrl, and she's likely to be heading to a city near you sometime between now and mid-December.
SZA is expected to be accompanied on the Ctrl Tour by St. Louis rapper Smino, as well as R&B singer Ravyn Lenae. After announcing the list of tour dates on both her Instagram and Twitter pages, SZA shared some art to go along with it, accompanied by SZA tunes.
2017 has been the best year yet for SZA, with Ctrl surging near the top of the charts in its first week of sales. Appearing as a recent guest on Everyday Struggle, SZA confessed that she thinks too many people are concerned with branding, and she'd rather focus on putting together her music.
"We know a lot of Americans that are only brands. I only know what connects with people. I just have to be me," she said. "Am I art? Am I branding myself? That's too much—I'd rather focus on the details."
You can check out the full list of tour dates for the Ctrl Tour below, which starts on Aug. 16 in Richmond, VA and wraps up in St. Louis on Dec. 17.