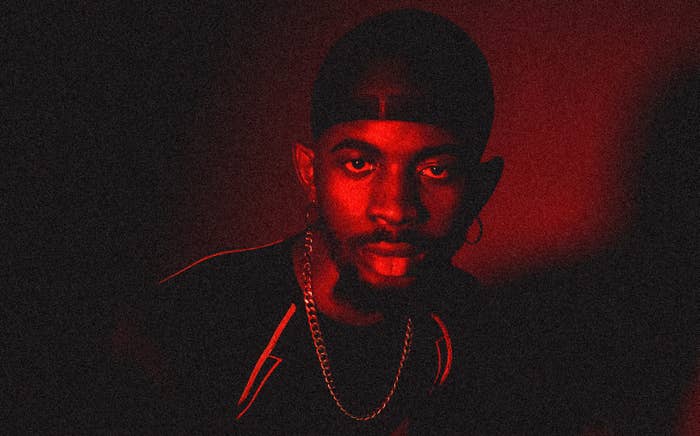 It's hard to ignore the meteoric rise of Black Sherif when his choruses and hooks have swiftly become some of the most shared and repurposed globally. From TikTok to Shazam and IG reels, snippets of his songs have topped 'viral sound' lists all over the planet this past year, and in the era of music that we're currently in, that's considered a great musical achievement. 
With no gimmicks, Black Sherif has reached these pinnacles in record time—all the way from Ghana. His brutally honest, straight-to-the-point verses—such as "Of course I f*cked up! Who never f*ck up? Hands in the air...," from his latest hit "Kwaku The Traveller"—have become the backing track for a tonne of fittingly meme-worthy clips. One skit features a man getting caught searching for new jobs at his current workplace, with him perfectly miming the lyrics in response to the situation. Some of this virality is, of course, powered by the strong support from the youth of West Africa through their joint love of homegrown musical talent and comic relief. But much more credit should be given to the piercing vulnerability of Black Sherif's voice and relatability in his words, which have been felt here in the UK and in the States. "Someone, somewhere can relate to my music," he tells me over Zoom with a calm conviction. 
Black Sherif—also known as Blacko, Kwaku Frimpong, Kwaku The Hustler—started out back in 2019, filming and uploading homemade and purposefully raw day-in-the-life freestyle videos. This was a much more mellow Sherif, but that soon changed. It's almost as if the pressure of the streets and perfect timing of drill's rise in Ghana were slowly cooking up his current outburst of character, and voice.
'Asakaa', aka Ghanaian drill, now has a certified hit-maker on its hands. Before "Kwaku The Traveller" became the monster smash that it is, Black Sherif caught the attention of the masses last July with a two-part series of freestyles smartly titled Sermon. Like an ordained preacher for the streets, baptised by the fires of life, he lays down the "hustle" and what goes down in the "ghettos" of his hometown. Sherif goes straight in "like a raging storm" with true life stories, back to back, all from his teens. The follow-up, "Second Sermon", didn't disappoint either, catching the attention of West African superstars Wizkid and Burna Boy, with the latter jumping on the remix earlier this year. Both freestyles were his attempt at "beautifying" the harsh truths of the struggles that are so common to young men and women in Ghana—rap-fuelled Cinderell-o stories, of sorts. 
Speaking to Black Sherif, you wouldn't believe that this humble, calm and collected, slender figure—under a durag, in an all-black, biker-inspired 'fit—grew up in one of the toughest areas of Ghana: the infamous Zongo settlements in Konongo, Ashanti. His laid-back demeanour and honest grin has had him mistaken many times for a stoner, something he vehemently denies being. Some are even convinced that he may be older than he claims. The rumours don't phase the 20-year-old, though. Wise beyond his years, he's made it clear that he won't take time to separate the truth from his art for listeners: whatever they're looking for, they will find. 
There's a jumpy, rhythmic bounce to Sherif's lyricism, taking full advantage of the seesaw-like, high-and-low pitch variations of Ghana's dialect and expression. He then marries this with well-produced, club-friendly yet gritty drill production. Though much of his lyrics are in his native tongue of Twi, the fire and rawness of his rap technique tears down any perceived language barrier, which many have tried to do but have fallen short.
Currently studying psychology at the University of Ghana, we caught up with Black Sherif—a devout Muslim—to find out who Mohammed Ismail Sherif Kwaku Frimpong really is. 
"I do see myself as a preacher for the streets. That's where I'm from. I don't only talk about the struggles, I also talk about the beauty of it. It's not always negative."
COMPLEX: So, who exactly is Kwaku? 

Black Sherif: Kwaku is the name for a Wednesday-born child, first of all. Kwaku The Traveller? That came from me coming to Accra in late 2019—after high school, when I was 17 years old. I'd already been doing freestyles since June 2019, but when I arrived in Accra, I was dropping snippets of freestyles before it got intense in 2020, which is when I completely fell in love with music. I love my fans who have been holding me down. It's inspiring seeing people resonate and connect with your music. It's mad. Big love to the fans dem!
Your lyrics—namely "Of course I f*cked up! Who never f*ck up? Hands in the air! No hands?" from "Kwaku The Traveller"—are being used literally everywhere. But what do those lyrics personally mean to you? You're only 20 years old, so what mistakes have you made on your journey and what have they taught you?

I've been on the internet reading stuff and some people are misinterpreting the idea behind the song. It's about me manning up to my mistakes, flashbacks to the stuff that I did as a youth. There's a saying in Akan that translates to, "Not everyone has been an elderly person before, but we have all been a child once." You grow up to see new things. This storyline, someone somewhere can relate to it. It is art. 
It doesn't stop there: everyone now knows your famous line "Kwaku Frimpong de asem b3ba," which translates to 'Kwaku Frimpong will bring trouble,' from the "Second Sermon" in your Sermon freestyle series. It's taken over TikTok and has been Shazamed so many times that it hit No. 1 on the platform. For those who aren't Ghanaian, please explain what you mean by that line.

Kwaku Frimpong is me! The song is about a lost boy in the crowd, doing all sorts of stuff to survive. Somewhere in the song, I say a prayer to Sister Mariam eh, my favourite cousin who died two weeks before "Second Sermon" was released. Her death hit me hard—big her up every time. I pay my respects to her on the track, and she's been my guardian angel watching over me for some time. If my international fans come to Ghana, make sure you look for waakye—which is steamed rice and beans. She used to sell it, and I used to have some every day on the way to school. Rest in peace, Sister Mariam eh.
You stick to your mother tongue, Twi, yet still people around the world feel and understand your music and energy. Why do you think that is? 

Sometimes I throw pidgin in the mix too, but with Twi, I paint pictures with my voice. The melodies and my pronunciation paint a picture even when you don't understand it. There's a feeling that's created. I met someone recently who gave me a summary of "Second Sermon" and how the Twi sounded, and it definitely gives people's feelings. 



"I grew up with hustlers—my mum and my dad."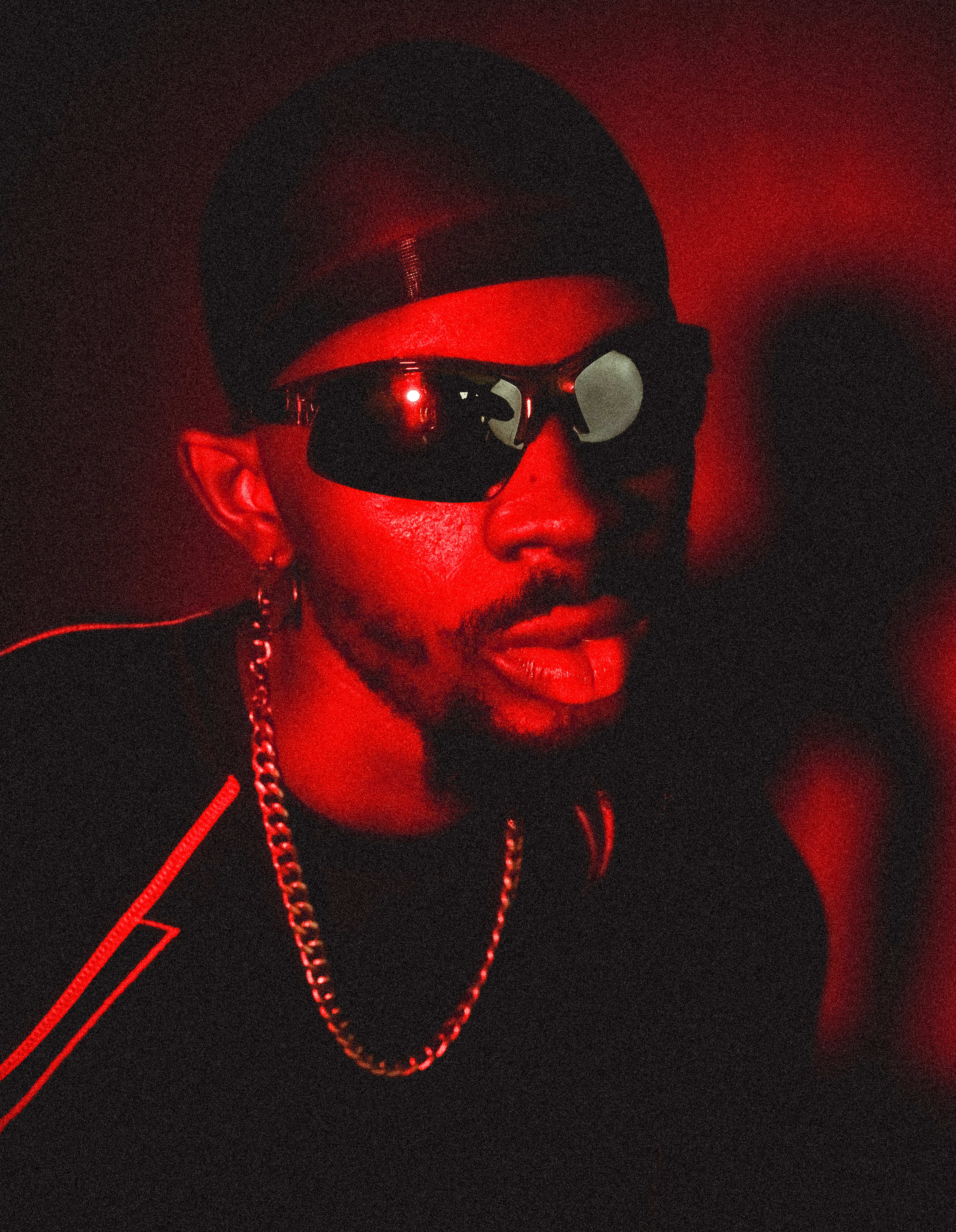 The Sermon title and series was a smart move—do you see yourself as a preacher for the streets?

Yes, I do see myself as a preacher for the streets. That's where I'm from. I don't only talk about the struggles, I also talk about the beauty of it. It's not always negative. You meet people with different mindsets and perspectives in the hood, especially when talking to the OGs who truly understand life. 
Whilst many right now see Ghana only as a tourist destination, you speak a lot about the struggles and hustle that happens in there. You even refer to yourself as Kwaku The Hustler. Tell us about your upbringing and the experiences that have helped shape your music. 

I grew up with hustlers—my mum and my dad. My mum was a seamstress, and my dad was a mechanic before he went abroad. Real hustlers! My OGs in the hood, too. I know life isn't that sweet, but that's where most of the inspiration comes from: the streets. Not to forget my love for music, which definitely keeps me going. 
We've all heard stories about Zongo—where you're from in Ghana—but what was life really like there for you? The good and the bad.

There's a lot that goes on there. I've seen humble people and the path they took and the results that follow… In some ways, Zongo teaches you to weigh things up before making decisions. Everything you want to see there, you'll see—blood, sweat and tears. If you're a kid, you grow up to make your own choices; the ball's in your court to determine how you see your future. Everything's in your hands. We all have different purposes, but it definitely trains your mind to be strong. There's no excuse not to be tough.
Back to the music, who are some of your biggest inspirations?

I love Kanye, Travis Scott, SAINt JHN, Mugeez, Sarkodie, Dave, Stormzy… J motherfuckin' Hus! Juju J! He's my guy. 
How does it feel to have the support of megastars like Burna Boy, who hopped on your track and brought you out on tour?

Back in high school, I used to sing his songs with the mandem and the school's live band so it was mad for me and my classmates to have him support me the way that he has and is. Those moments weren't just for me but my whole community. Mad! I love Burna. Love to you, bro.
What projects do you have in the works, and what stories do you plan to tell the world with them? 

I've been working on my debut tape. It has my blood, sweat and tears, my memories, my fantasies and my real-life stories. Unbelievable things have happened to me and it's all on the project. I think the world will love it and be inspired by it. Me, I don't really like talking too much about things that haven't been completed, but just know that it's on its way. 
What are some of your goals in this music thing? I heard you're also still pursuing your university degree.

I don't want to set expectations for myself, you know? I just want to keep going without stopping. I know the universe, God, and Allah tell me that the grass is greener on the other side [laughs].