Spotify Has A Big Announcement On The Eve Of Apple's Beats Launch
Spotify is preparing to announce some major news in a few weeks, just in time to spoil Apple's Beats launch.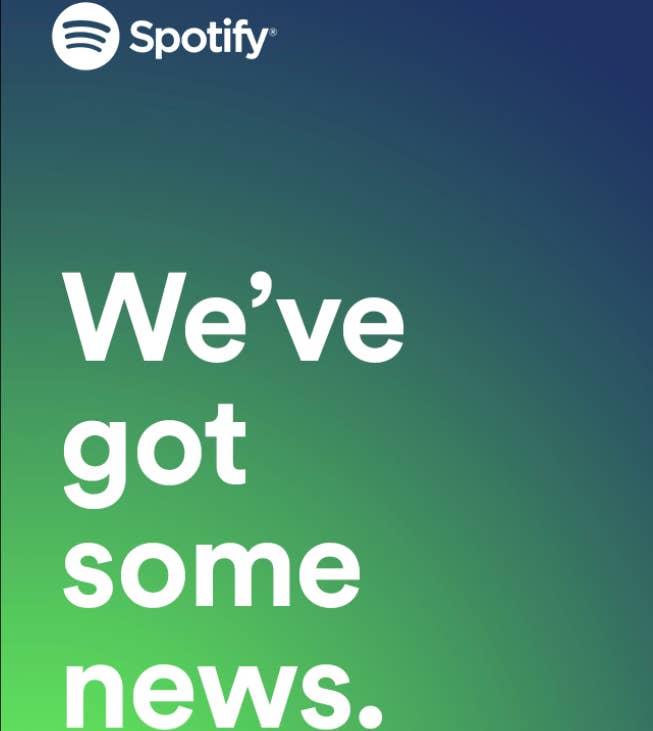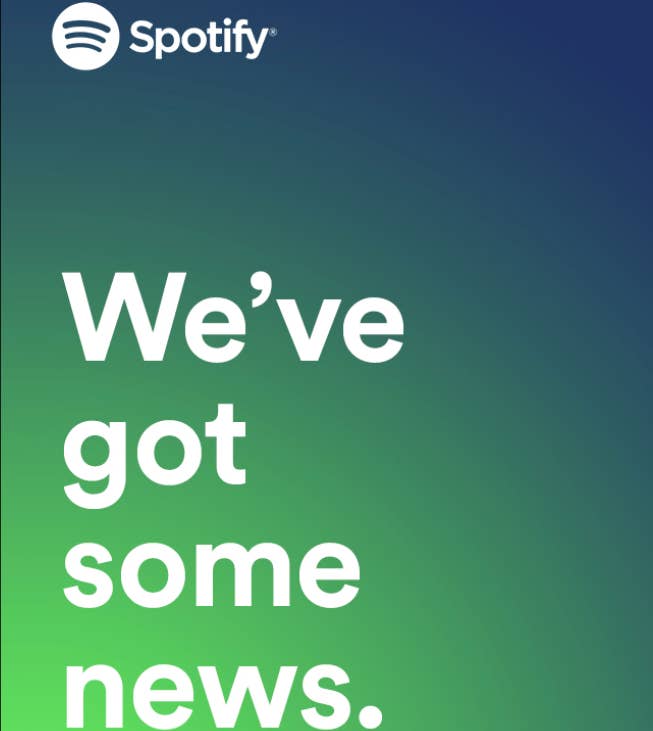 The Battle of the Streaming Services is heating up, as Spotify​ prepares to make a major announcement that could undercut expected rival, Apple's Beats music streaming service, momentum going into their launch. On Thursday, May 7, the Swedish based company delivered invitations to members of the media for an taking place on May 20. The invitation had a simple message, "We've got some news." 
According to experts and insiders, Spotify has been working on a web video business, which could be up and running as early as this month. It is assumed that this announcement will focus on this video development, as well as news that the company will also expand into podcasts. 
Spotify has scheduled their event a mere two weeks before Apple's annual Worldwide Developers Conference. Many believe that this will be the moment where Apple announces their Spotify competitor, which would have strong ties to Beats' technology and services, iTunes, iOS, and Apple  TV. 
While Spotify is adding some interesting new features, at the end consumers' decisions may come down to their budget, which Apple's service edges out. Spotify's Premium service is $9.99 per month, whereas Apple's expected competitor is rumored to launch at $7.99. It's hard to predict who will come out the victor, but both companies have definitely thrown down their respective gauntlets.