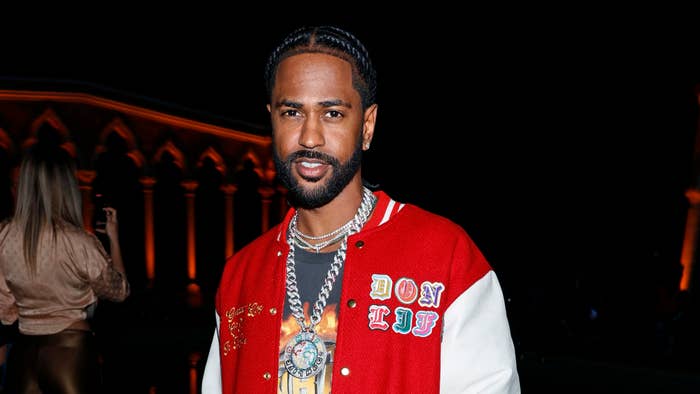 In a series of tweets, Big Sean reflected on how talented of a rapper he is, while also sharing how he misses the "brotherhood" that he and the other members of G.O.O.D. Music used to have. 
"I take pride in being versatile but I can also see how's its helped and hurt me in my career," he said. "Cause some people hear a song n think I'm just that, or a certain type of artist when I actually have many sides. I can Out rap anyone, but sometimes I just wanna jus vibe or have fun."
This was in response to all of the positive feedback the Detroit rapper has been getting for his recent L.A. Leaker's freestyle. In his inaugural visit, Sean spit for nearly 9-minutes over a series of unique beats including Jay-Z's "Dear Summer," Drake's "Love All," Kanye West's "Hurricane," and Nardo Wick's "Who Want Smoke??"
Sean put on an impressive lyrical display and decided to take to Twitter to highlight his performance and talk about how he misses the way his G.O.O.D. Music posse used to operate.
"I also really miss the brotherhood I use to have with GOOD music, I don't know what happened," Sean tweeted. "Guess those the GOOD ol days. It's all love, but we use to really be clique'd up."
In other news, Big Sean was also a recent guest on Complex's new show Hiking With Rappers. Check out his episode along with his tweets below.