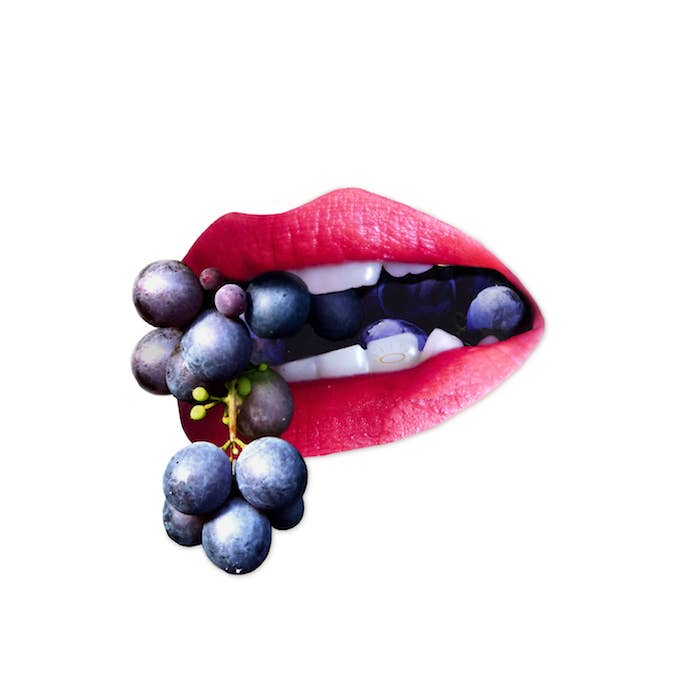 When Kylie Jenner dropped a three-minute commercial called "Glosses" last March, she put a virtually unknown band called Terror Jr. on the map. By featuring the song "3 Strikes" in a lip gloss ad that also functioned as a music video, Jenner used her influencer status to build buzz. Terror Jr's lead singer chose to remain anonymous, simply going by the name "Lisa," sparking internet rumors that Jenner herself might be the pop vocalist (though she later dismissed this). While two of the three members have been revealed—producer Felix Snow and former Cataracs member David "Campa" Benjamin Singer-Vine—"Lisa" remains a mystery. But if the trio sonically feels familiar, it might be because Snow, a prolific producer with a signature sound, also produced Kiiara's charming single "Gold" last year.
After dropping a series of dark and dreamy pop tracks last fall on the group's first release. Bop City, the digitally adventurous trio has been gradually rolling out new bops like "Caramel," "Death Wish" and, now, "Appreciation." Terror Jr. isn't much for words—the statements given to date come mostly in grape emojis—but they described "Appreciation" as a track about "capitalism and companionship." The statement provided to Complex went went on to say, "Tell your partner you see them." Like their previous earworms, "Appreciation" reveals the band's candor through candy-coated vocals and heavy, immediate synth-work.
"Appreciation" kicks off the rollout of Terror Jr's Bop City 2: TerroRising, the second installment of a planned trilogy of releases. You'll be able to pre-order the project starting on 6/2.