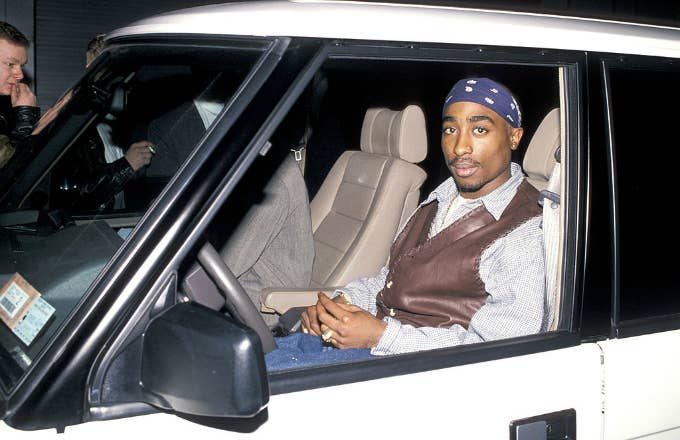 Over the last 20+ years a number of people have come forward claiming to know who killed 2Pac. The most recent person to share their theory is Blood Piru gangster Mob James, who was a bodyguard in the midst of the golden era for Death Row Records, meaning he provided protection for both 2Pac and Suge Knight.
In an interview that was uploaded onto YouTube on Tuesday, James claims 2Pac's end likely came as a result of a confrontation with the South Side Crips that was initiated by Pac after the Mike Tyson/Bruce Seldon fight at the MGM Grand in Vegas. This, of course, is not entirely a new theory. James also says that if Suge Knight had directed 2Pac to stay out of violent confrontations, and let other people take care of it, he'd still be alive today.
"If 2Pac would have stand to the side and watched, and if Suge would have said, 'No you my money, you ain't finna get in no fight, get over there,' 2Pac would be still alive right now in the day," James said. "And this is the only reason why he died, he interfered in something he had no power in."
Just a few hours later, Pac was shot in a drive-by; he died in the hospital six days later. James believes that the trigger man was Crips member Orlando Anderson, who was shot and killed in a 1998 incident. Again, you may have already heard that awhile ago, but this lends credence to that premise.
James says the Pirus went looking for Anderson, but couldn't locate him. He also believes that 2Pac's attitude changed after he began hanging with the Pirus, saying that he began "spitting" and "bumping into people" as a result, which he says "led to his demise."
If you don't have time for an entire 27-minute interview, fast forward in the above interview to 10:47 to hear the 2Pac-related theory.