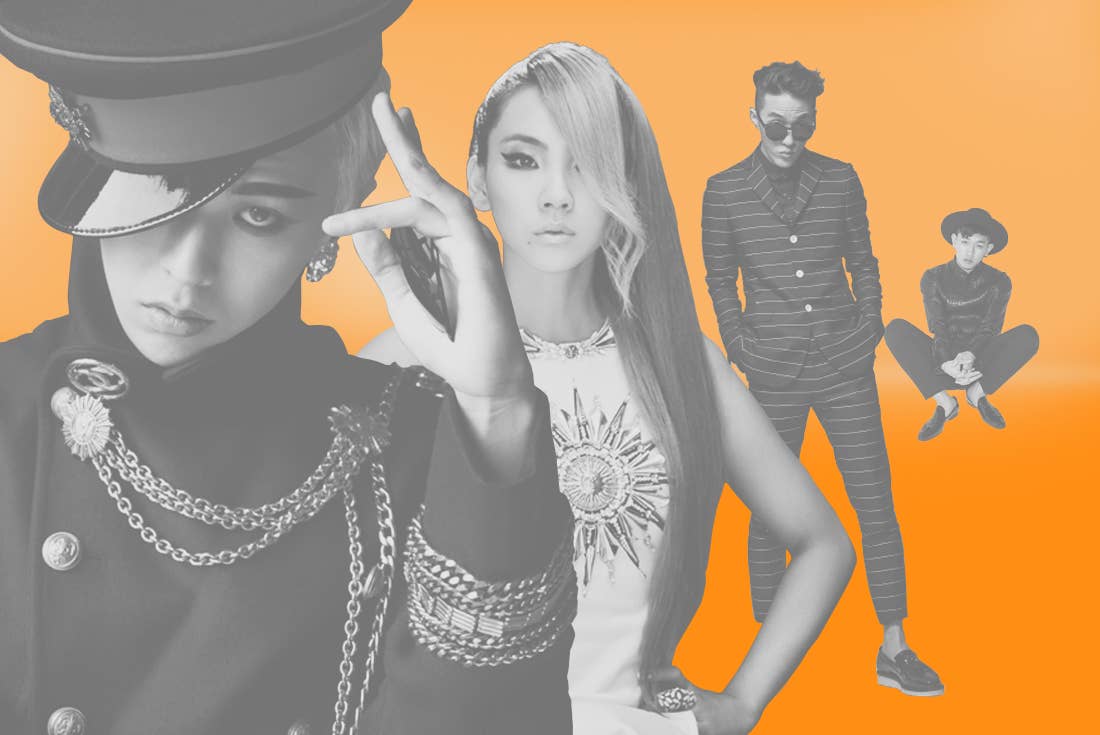 Be honest. If you were asked about Korean pop, you'd probably mention monolithic girl groups, over-elaborate music videos, and Psy. And on all points, you'd be correct.
But look past the rampant guyliner and girls in boyshorts; K-pop's got a lot of hidden gems. It's not all manufactured teen idols puppeteered by multi-million dollar companies. Contrary to popular belief, Korean pop is teeming with sounds that are sexy, cool, and soulful.
On the following list, you won't find stalwarts like Big Bang, SHINee, or Girls' Generation (and if none of that makes sense to you, don't worry). The aforementioned acts are certainly relevant as K-pop megastars, but we're focusing more on artists who are less likely to be on your radar. Here, then, are the Korean pop artists you should know who are doing it right now.
Listen to the Complex K-pop playlist on Apple Music.
---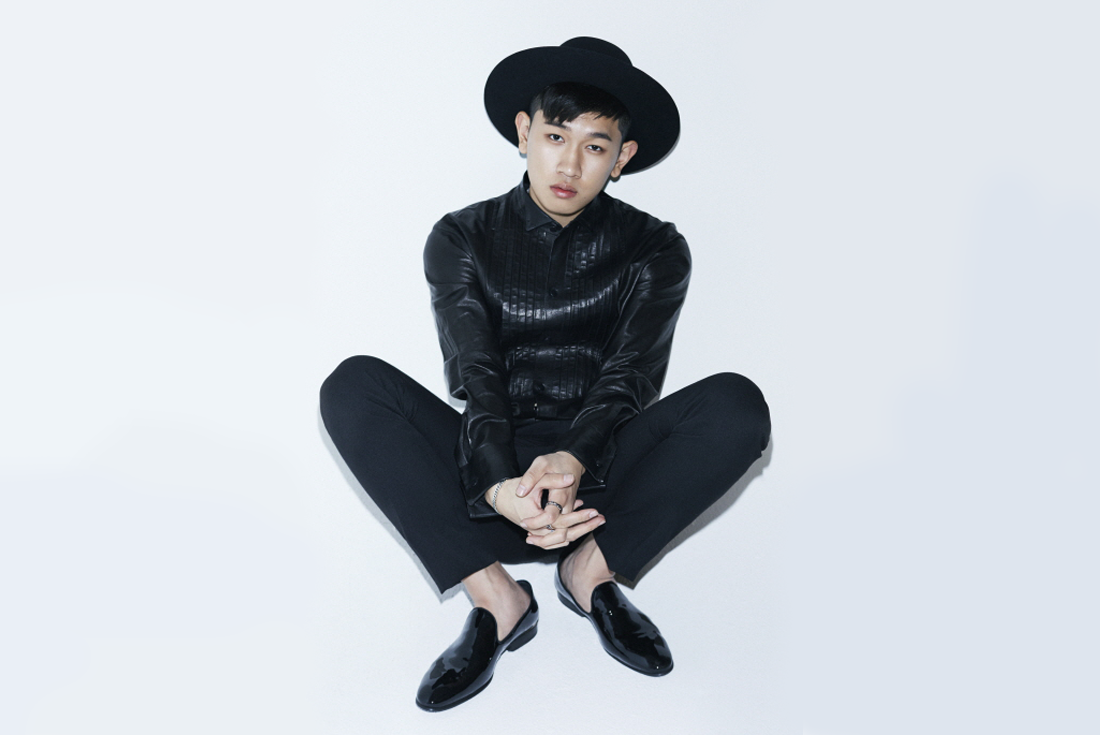 When you think about rhythm and blues, the first singers who probably come to mind are the baby-making masters of the '90s: R. Kelly, Keith Sweat, D'Angelo, and—if you're really 'bout that life—Soul for Real. In a sense, R&B is almost the antithesis of traditional Korean pop; it's driven by soul, seduction, and sex. In contrast, the manufactured innocence of K-pop is filled with artists who aren't even allowed to publicly date—not just because those rumors would possibly alienate fans, but also because they'd then have to admit that (gasp!) they're actually having sex.
Enter Crush. Much like Chris Brown and Miguel, he has become a fixture as the featured singer on hip-hop songs (including this joint by Leessang's Gary called "Shower Later." (Warning: phallic symbols and blatant sexual innuendo galore!). On his own debut album, Crush on You, Crush shows a knack for choosing beats and hooks that worm into your ear and stay there.
---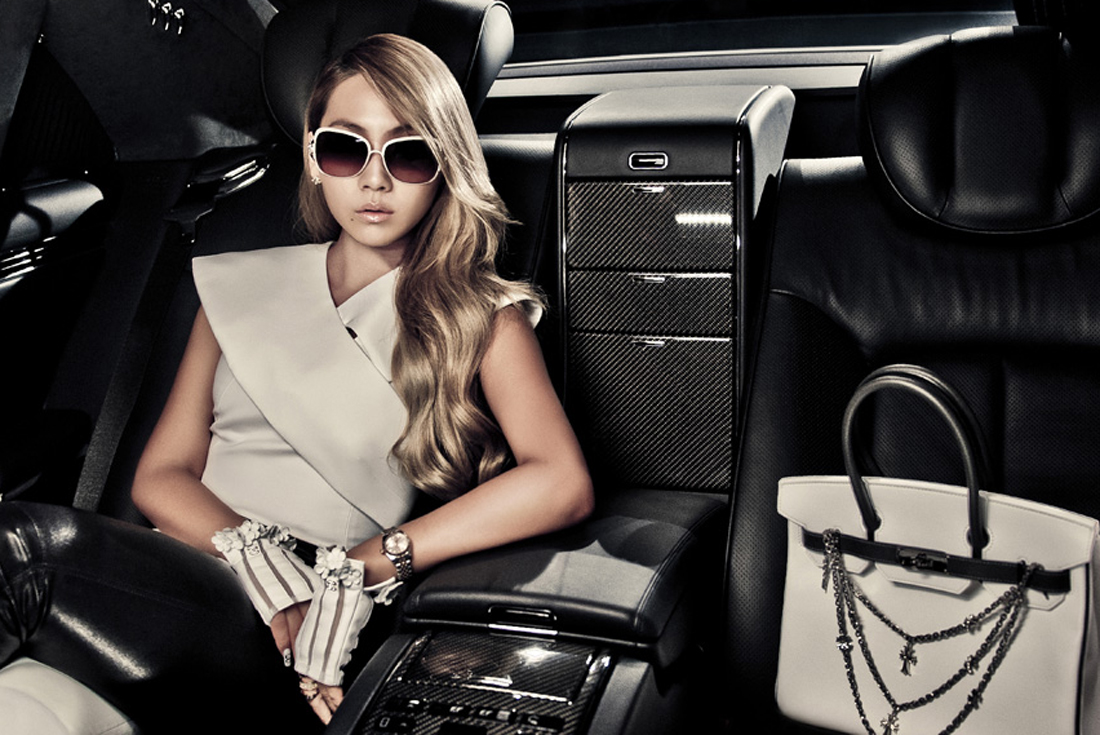 Devoted Complex readers should already be up on CL and her upcoming American debut. Latecomers may have only recently caught wind of her on the track and video for "Doctor Pepper," featuring Diplo, RiFF RAFF, and OG Maco.
For the uninitiated, let's quickly rewind: Chaelin Lee debuted in Korea as the leader of the badass four-member girl group 2NE1. That's the group that put out the anthem "I Am the Best," which you might have heard on Microsoft commercials and, surprisingly, American pop radio. While the quartet released (and still releases) music about just how much you shouldn't fuck with them (mixed in with the occasional love song), the group's obvious choice for an American solo debut was CL. She's not only relatively credible as a rapper and has an electric stage presence, but she's also fluent in English and has the support of super-manager Scooter Braun.
It's important to note that CL's U.S. crossover is a double-edged sword. On one end she has to break in an American audience unaccustomed to an Asian woman spitting bars, and on the other end she's got her K-pop fans unaccustomed to her using the words "fuck," "shit," and "bitch" in the same verse. Despite this, her debut U.S. album, which will feature Diplo, Skrillex, and Florence and the Machine, will hopefully prove to people she is the "Baddest Female."
Key Tracks: "Baddest Female," "MTBD," and "Doctor Pepper" f/ Diplo, OG Maco, and RiFF RAFF
---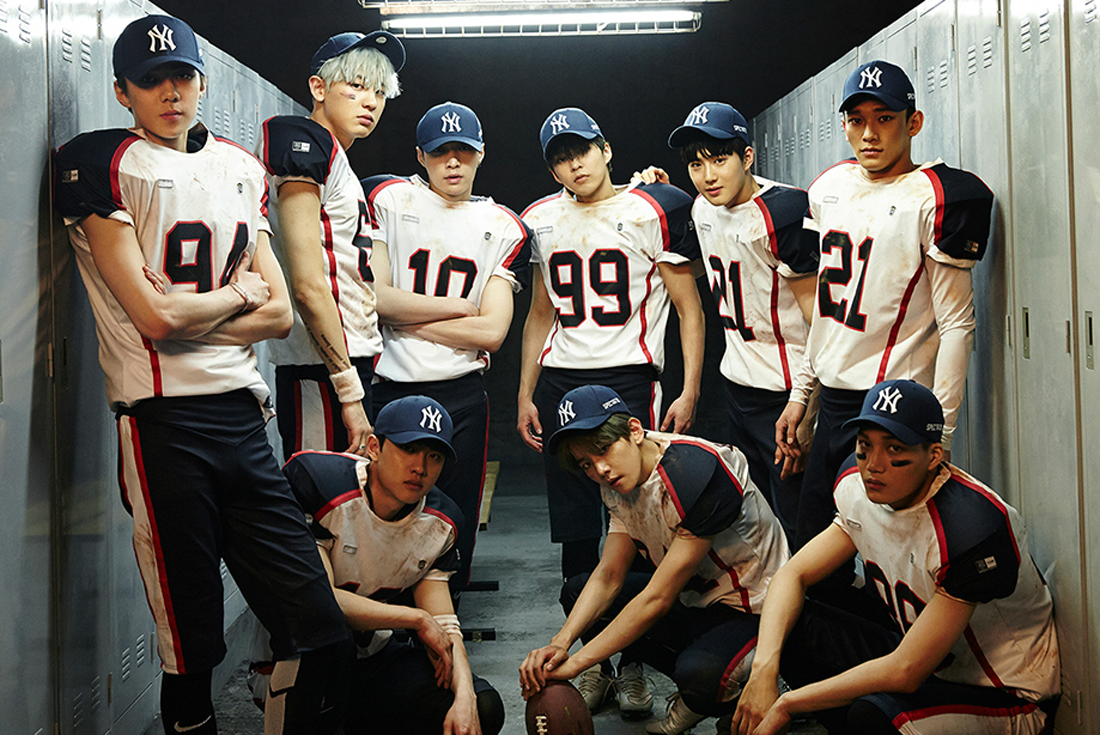 When cynics decry the prevalence of cookie-cutter K-pop idol groups, they could be talking about Exo. Let us explain. Exo debuted as a 12-member group. Of those 12, six of them were promoted as a Korean group, and the other six were promoted as a Chinese group. And they did everything almost identically: two sets of music videos, two sets of promotions, double the spending, and 10 times the incoming revenue.
The operative difference between Exo and the multitude of similarly constructed boy/girl groups is simple: They're fucking talented as hell. Just watch one of their live performances and see how in sync (no pun intended) their dance moves are. Listen to how crisp their voices sound. Hear how dope their actual music is. These kids are making sexy R&B joints, solid pop songs, and superb EDM.
Despite several serious scandals (causing the unceremonious departure of three original members), Exo continues to be one of the most versatile groups in the industry.
Key Tracks: "Growl," "Overdose," and "Call Me Baby"
---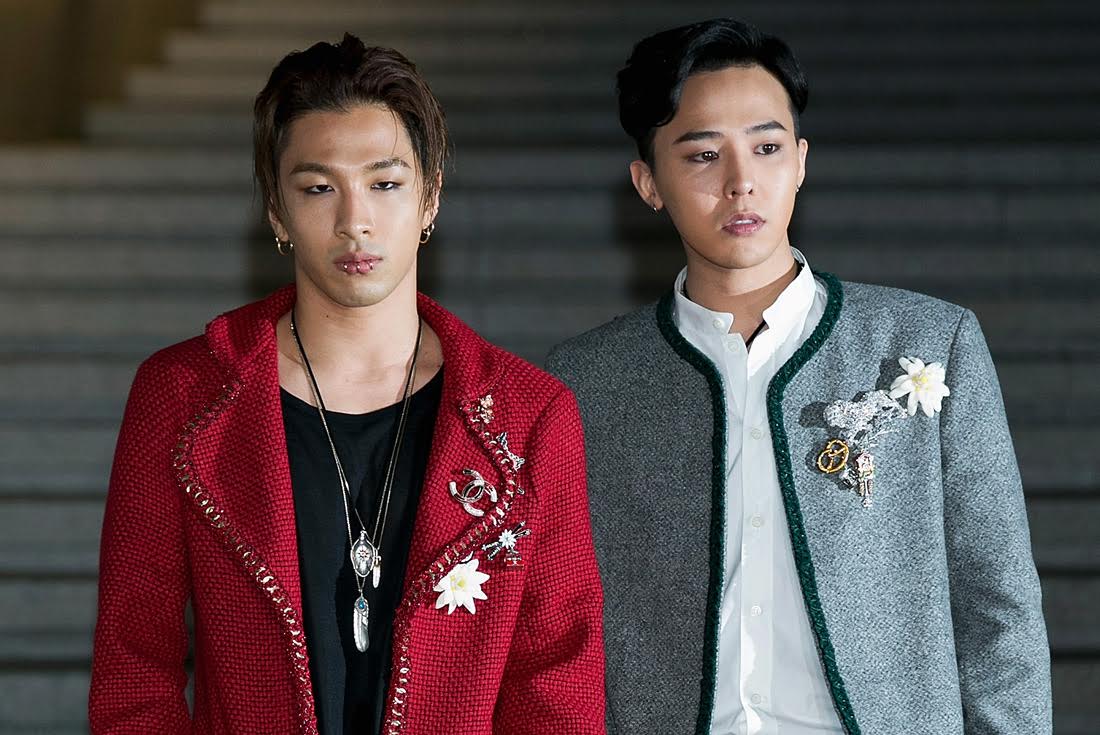 Taeyang and former Complex cover boy G-Dragon (the two are affectionately referred to by fans as GDYB, combining G-Dragon and Young-bae, Taeyang's given name), are at the pinnacle of cool.
Although they're best known as two-fifths of the wildly popular group Big Bang, they're the only two who spent their childhoods learning the craft together. And while their solo music always tops the charts (peep Taeyang's dance version of "RingaLinga" and G-Dragon's beautifully schizophrenic "One of a Kind"), they are an even stronger force as a duo.
In fact, the appeal of GDYB is so strong that YouTube specifically tapped them to shoot a music video for the YouTube Music Awards. Which is perfect, because both artists flow so seamlessly across genres, including hip-hop, R&B, acoustic, rock, and traditional K-pop. They really represent what it means to be artists in an industry that rarely gives room to individual creativity. (They also may make you want to do weird shit to your hair and clothes, all in the name of art.)  
Key Tracks: "Good Boy"
---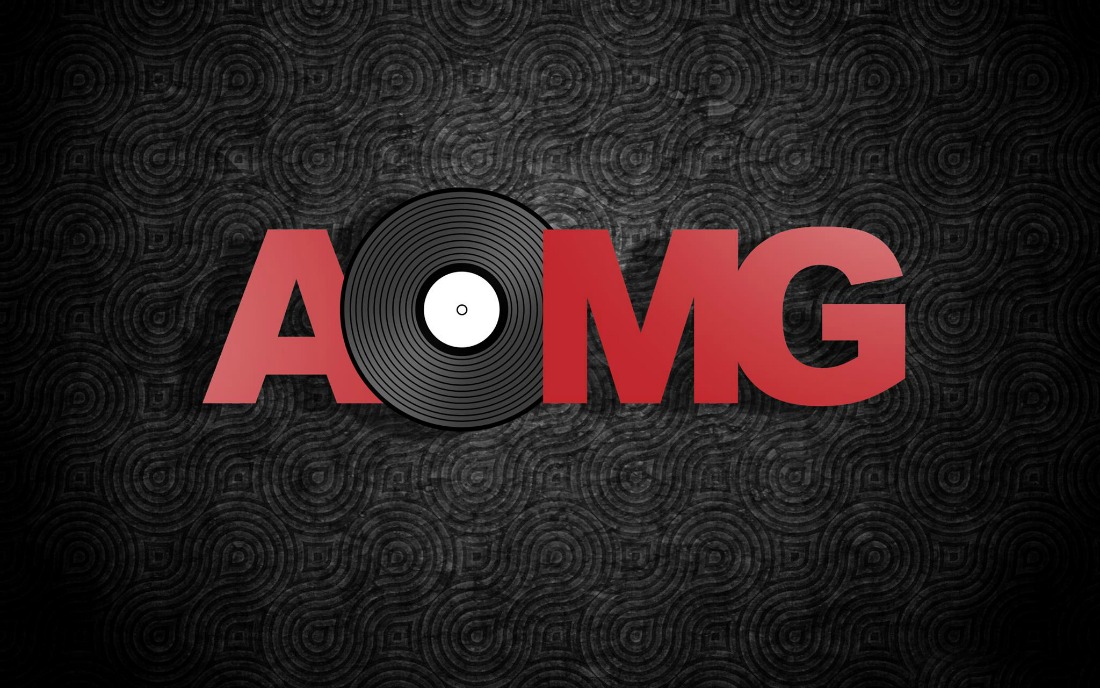 Like the Korean rap crew/label Illionaire, AOMG is an emerging indie that is making serious waves in the major-label-driven Korean music industry. The label was started by K-pop's resident ne'er do well, Seattle-born singer/rapper/dancer Jay Park, a former member of boy band 2PM who left the conventional boy-band path to explore a more risqué trajectory. That meant trading in demure lyrics for raunchy ones, safe visuals for overtly sexual ones, and his good-boy image for a bunch of tattoos.
Along the way, Park scooped up artists like Simon D, Loco, Gray, and Ugly Duck, essentially creating one of the coolest companies in the K-pop game. They consistently have their pulse on the type of music that pops off both in the club and in your car. AOMG's music is reminiscent of some of the poppy hip-hop you hear from artists like Chris Brown, Kid Ink, and Tyga—but minus the accompanying drama.
Key Tracks: "Thinking About You," "Mommae" f/ Ugly Duck, and "AOMGCypher"
---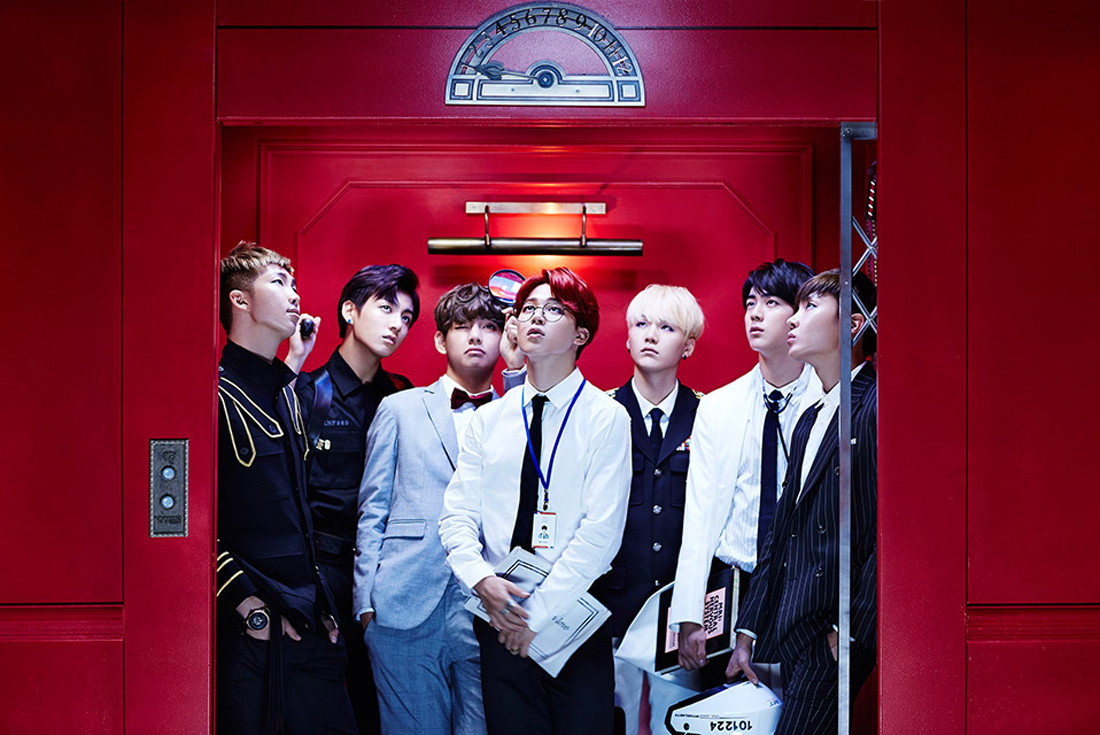 If you were not from America and you wanted to come here to learn about the foundations of hip-hop, which artists would you seek out? Probably not Warren G and Coolio, but that's exactly who seven-member hip-hop group Bangtan Boys (BTS) enlisted while in the States to record their reality show, American Hustle Life. In each episode of the series, BTS met rappers, producers, and even gospel singers, all in an effort to get enlightened about black music.
OK, so maybe Kanye was unavailable. Nevertheless, BTS is a big part of a new class of Korean groups that straddle the line between conventional K-pop and seriously lyrical hip-hop. Peep some of their earlier work ("We Are Bulletproof Pt. 2") and their more recent stuff ("DOPE"). And while some BTS members are bred for K-pop, a couple of these guys came from Korea's gritty underground rap scene.
Key Tracks: "No More Dream," "We Are Bulletproof Pt. 2," and "DOPE"
---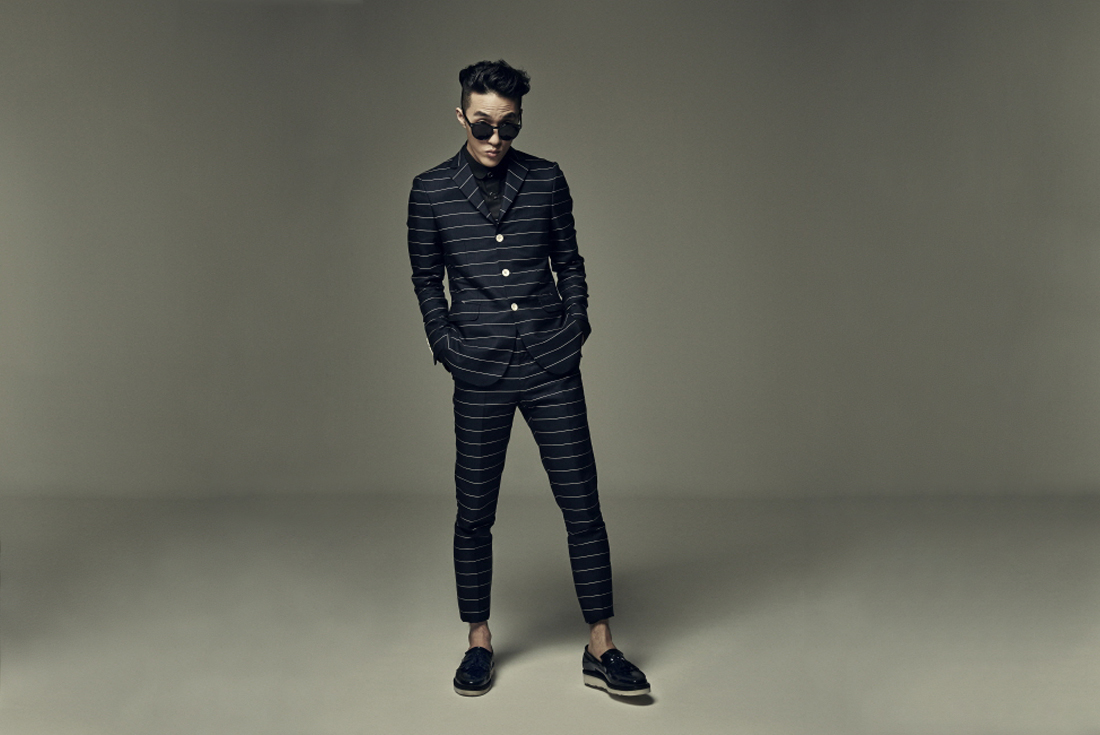 If the aforementioned Crush is the emerging prince of contemporary R&B, then Zion. T is the reigning king. It's not often that an R&B act can make it in mainstream Korean entertainment, much less land atop the charts. But since debuting in 2011, Zion. T has made an indelible mark on the industry. And that's partly because he's done his homework. Ask him what his album inspirations are and he'll tell you Donny Hathaway's Extension of a Man, R. Kelly's Chocolate Factory, and D'Angelo's Brown Sugar.
His dedication to the genre is why Zion. T can record an album as soulful as Red Light, which has been lauded as one of the best R&B albums of 2013, in any language. Oh yeah, and his voice. Let's not forget that voice.
Key Tracks: "Click Me" f/ Dok2, "Babay" f/ Gaeko, and "YanghwaBRDG"
---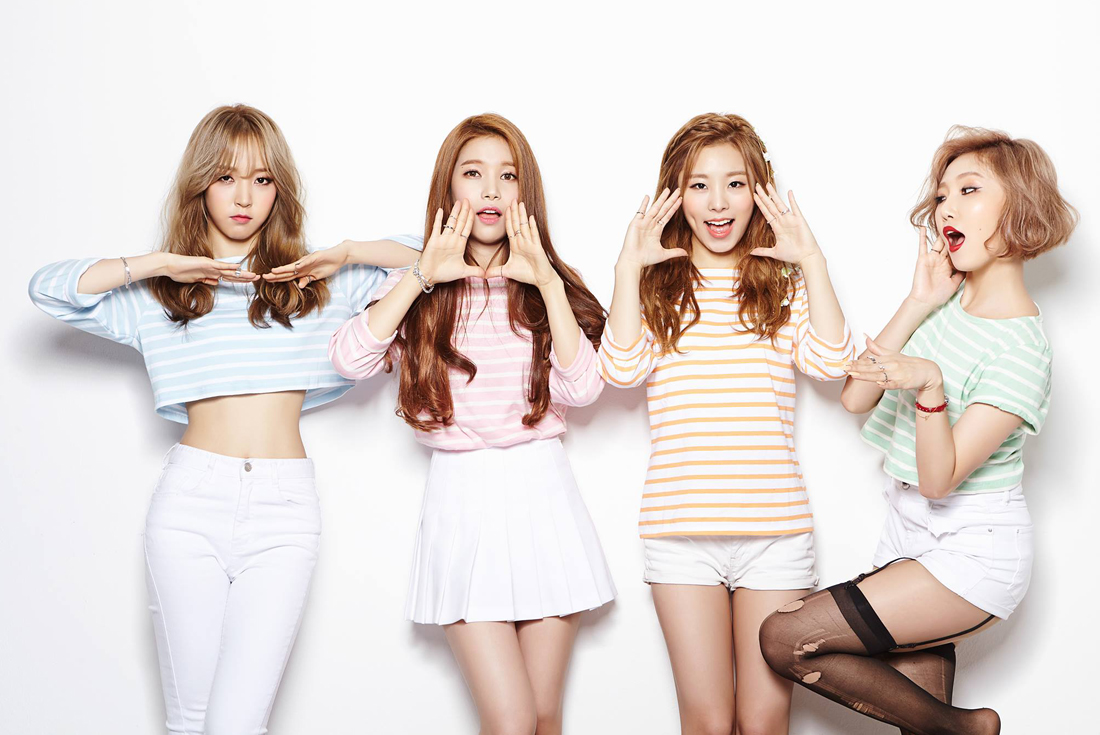 Modern Korean pop idols are known for a lot of things—namely sex appeal, looks, marketability, and personality—but one quality that is often noticeably missing is the actual skill of harmonizing. It's mind-boggling how little emphasis K-pop companies put on the ability to competently carry a tune. And that's why Mamamoo is the shit.
Please look past the terrible name for one second. This girl group can sing. They can sang. Their harmonies are among the best in K-pop, and their music, best categorized as "jazzy soul," is unique and refreshing.
Key Tracks: "Mr. Ambiguous" and "Don't Be Happy" f/ Bumkey
---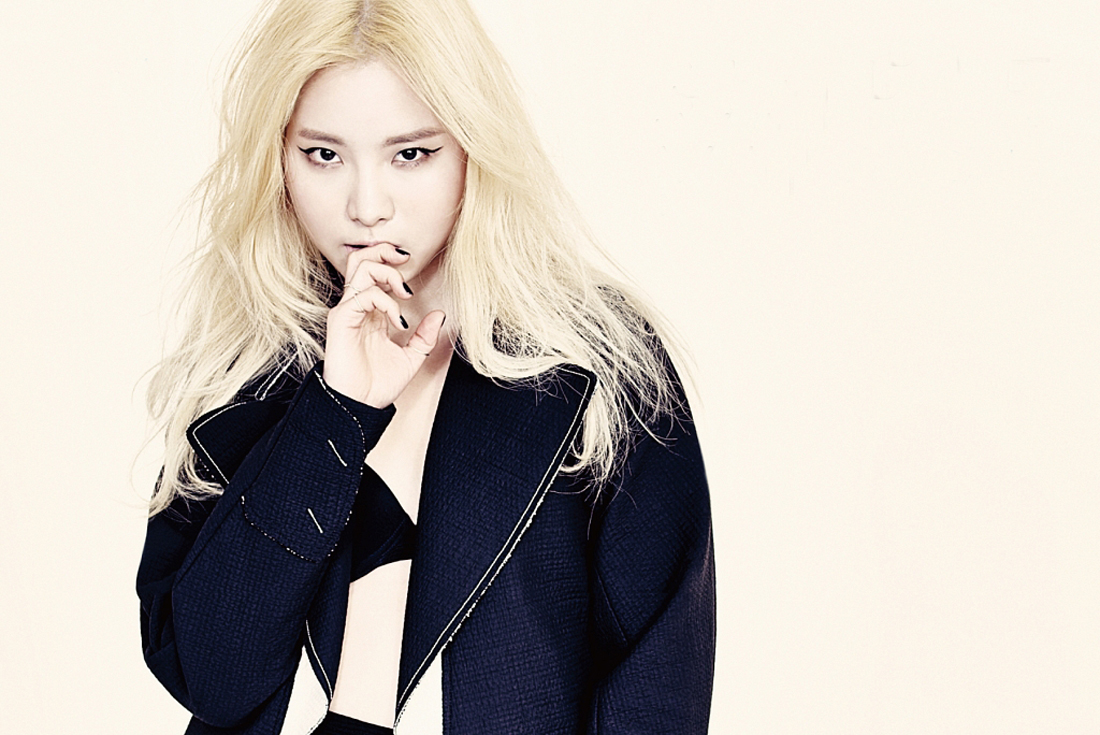 Lim Kim has a voice that, when you hear it, you just know it's her. It's one of those airy, wispy voices that can lull you into a dream-like world. And in the beginning, her agency took advantage of this quality, setting her voice against acoustic backdrops to accentuate its uniqueness.
But once she lent her quirky vocals to an electronic beat, Lim Kim truly found her groove.
Take the track "Awoo," off of her Simple Mind EP. The song was written and composed by coveted producer Primary, and it sounds like a sweet indie version of a Diplo track. It's as if Ellie Goulding sang on a Robyn beat. And damn, if this isn't one of the best K-pop songs to come out this year.
"I'll flirt with you.
You get hooked on me."
Bold words from a girl whose early lyrics revolved around the innocence of girlhood. If you want dope beats, strong visuals, and undeniable vocals, listen to Lim Kim right now.
---
If you ever go to Seoul and you don't mind hipster college kids, you have to visit Hongdae. It's known for its clubs and cafes, and attracts university students who go to school in the area. Once you get there, there's little chance you can escape mention of Hyukoh, a four-piece indie band that debuted in 2014.
They are Korea's "it" band of the moment, with an eclectic sound ranging from jazz to soul to rock. They look like they transported themselves right out of the mid-'90s American alt-rock scene (apparently, they still do make wide-legged jeans). Hyukoh is turning the K-pop industry on its head.
In mainstream Korean pop, very few rock bands are successful. A lot of them find themselves shipped to Japan (where rock is king) in order to make it big. But Hyukoh is changing that paradigm. In 2014 they killed the underground market, selling out small venues all over Hongdae. More recently, they've signed to pioneering Epik High rapper Tablo's label HIGHGRND, and the group's lead singer paired up with producer Primary for the runaway track "Bawling".
If you're looking for something different and fresh in Korean pop, Hyukoh is it.
Key Tracks: "Bawling" and "Comes and Goes"
---