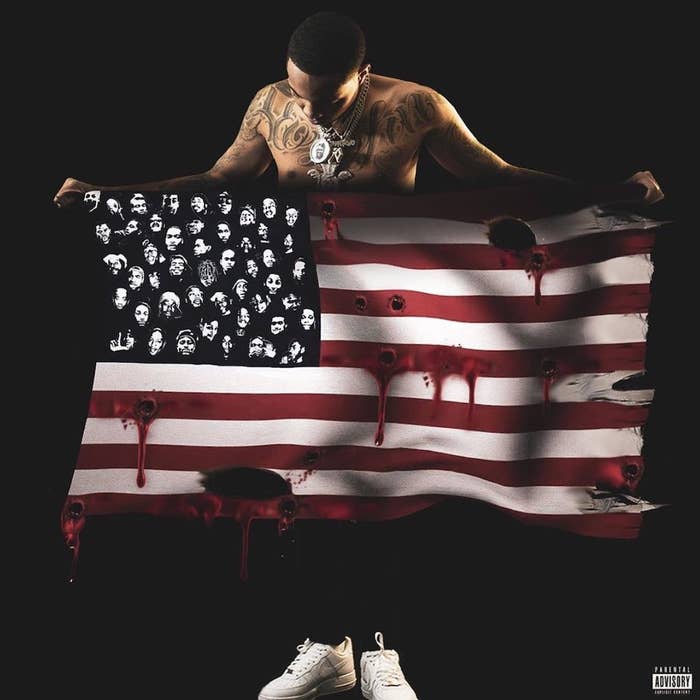 G Herbo returns with his studio album PTSD—an introspective project in which he reflects on the traumatic stress that often comes with living in the inner-city.
"It's me spreading awareness to mental health, to PTSD," the Chicago rapper told Complex about the album. "I'm a product of poverty-stricken neighborhoods, like I come from one of the worst neighborhoods in Chicago … We don't really understand, you know. And I was one of those guys. I was clinically diagnosed with PTSD through my therapist, and until I was aware of these situations, it was just normal."
Herbo went on to say that he hopes the project will resonate with fans, and inspire others who suffer from mental health issues to seek help.
"It's important for me to really talk about my situation, my life, and how [PTSD] affected me. And hopefully it can help other people."
PTSD arrives about two months after Herbo shared his Sessions project, and more than a year after he delivered Still Swervin with Southside. The album spans 14 tracks and includes features by Lil Uzi Vert, 21 Savage, Jacquees, Juice WRLD, Lil Durk, and Chance the Rapper.
PTSD is available now on Apple Music and Spotify.
The release coincides with the kick off of Herbo's PTSD Tour with Kon Von, Lil Loaded, Shaun Sloan, and Pretty Savage. The U.S. trek will conclude April 7 in Cleveland.