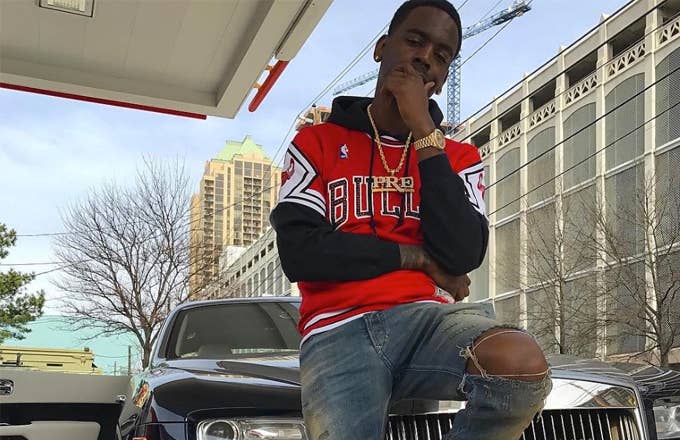 Young Dolph made headlines recently when he was shot at in Charlotte and escaped unscathed. What made his survival particularly astounding was that he was reportedly fired at a whopping 100 times. Now the Memphis rapper is proving he's hip-hop's Superman with a new project called Bulletproof.
According to the project's press release, it will celebrate Young Dolph's "armor plating" so to speak, while "firing back at his haters with high-caliber bars." Dolph reportedly escaped the shooting after he spent $600,000 armoring his car. "Everything about the album is a middle finger to his opponents, down to the tracklist itself," the release says. Each song addresses the shooter who tried to end his life and his detractors.
When read in order, the album's tracklist is in fact a defiant statement from the rapper about what went down in Charlotte. He expands on the matter in "That's How I Feel," featuring Gucci Mane, rapping "400 shots I heard you pay 100 stacks/I hope you got you receipt, go and get your money back" and "Sitting in the truck, smoking on a blunt/Then I realized that I hear somebody shootin'/You think I'm going out like Pac and Biggie? You must be stupid."

Bulletproof drops April 1. You can listen to "That's How I Feel" below.