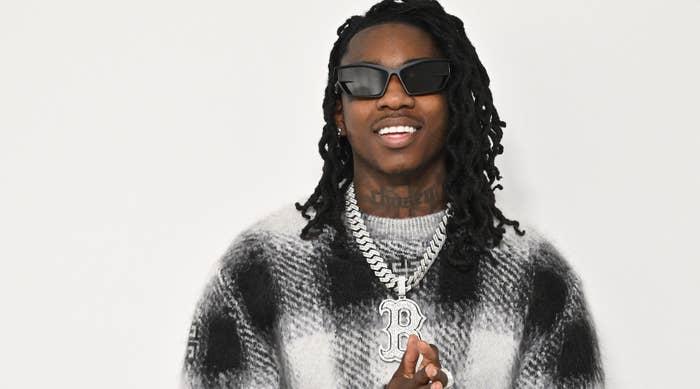 Polo G's critics have long mocked the Chicago rapper for his reliance on piano-laden beats, so much so that Polo thumbed his nose at the hate by naming a track off his latest album, Hall of Fame 2.0., "Piano G."
In a since-deleted tweet, Polo G didn't shy away from flexing his success with the tried and true formula, admitting that he's reportedly made millions off of songs with piano beats.
"I made more than enough money trust me," Polo G wrote. "#pianoG I made 30 million plus off that instrument."
Polo G's tweet arrived alongside tweets in which he revealed he's considering calling it quits following the release of his forthcoming fourth studio album, Hood Poet.
"Honestly after my Hood Poet album, I'm considering retiring from music," Polo said.
"So I appreciate everybody riding for me 10 fold."
Due Sept. 15, Hood Poet will serve as the follow-up to the Chicago native's 2021 album Hall Of Fame. Prior to the release of his third full-length offering, Polo catapulted into the mainstream with his first two albums, 2019's Die A Legend and 2020's The Goat.
Since dropping the deluxe version of Hall of Fame in December 2021, Polo G has continued his momentum by releasing several one-off singles ("Distraction," "Bag Talk," "My All," "No Time Wasted," "Barely Holding On"), in addition to delivering numerous guest features on songs from Coi Leray ("Paranoid"), Nardo Wick ("G Nikes"), Hotboii ("WTF (Remix)"), NLE Choppa ("Disability Checks"), Lil Tjay ("Beat the Odds Pt. 2"), and King Von ("Phil Jackson"), among others.