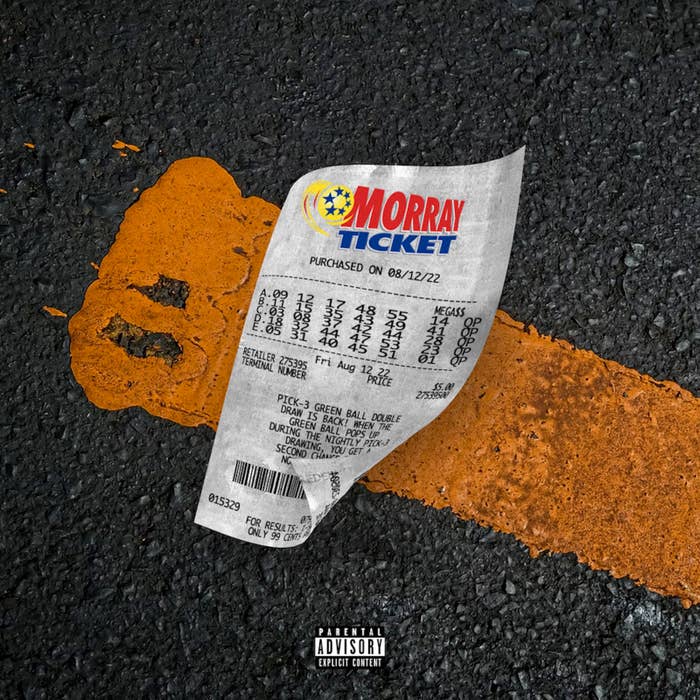 A few months after releasing his Mother's Day tribute "Momma's Love," Morray returns with his latest single "Ticket."
Produced by Southside, the inspirational track finds Morray detailing his past struggles of living life "in the gutter."
"I've been trappin' in the streets, hard for me to change up/Stay quiet off speed, 'cause there's niggas I don't trust/Can be fly, Fashion Week, just know I keep the paint up/Fast goin' on it right now 'cause a nigga goin' up," the North Carolina artist sings on the hook.
"Ticket" arrives nearly a year and a half since Morray dropped his debut full-length effort, Street Sermons. Released in April 2021, the project came on the heels of the Fayetteville native's breakout hit "Quicksand," which peaked at No. 25 on Billboard's Hot R&B/Hip-Hop Songs chart. 
Since then, Morray has continued momentum by sharing a string of one-off singles: "Bad Situations," "Never Fail" featuring Benny the Butcher, "Still Here" featuring Cordae, and "Momma's Love." If these singles are any indication, Morray's next project should be a worthy follow-up to Street Sermons. 
Stream Morray's new single "Ticket" now on all major platforms.