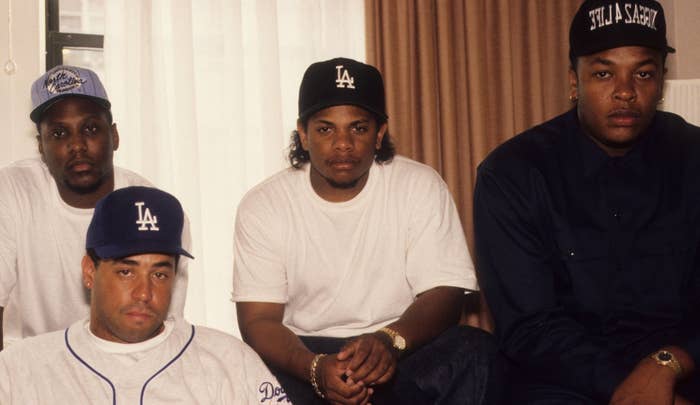 N.W.A. are credited as pioneers of gangsta rap in the late-1980s, as the Compton group found success with their 1988 debut album Straight Outta Compton. However, as the Death Row Records co-founder explained in a recent appearance on Kevin Hart's Peacock series Hart to Heart, Dr. Dre isn't a fan of the gangsta rap label.
"By the way, I never liked it being called that, 'gangsta rap,'" Dr. Dre shared. "That's never what we went in to do. We were just making hardcore Hip Hop. That's all it is. I don't know why it got that title, or who gave it that title. I don't know who the fuck that was but, it wasn't us."
According to Dre, N.W.A. considered their sound "hardcore hip-hop."
"We just embraced it and let it go, but that's not what we decided to do," he continued. "That's not what we called. We [were] just doing Hip Hop. Hardcore Hip Hop."
Elsewhere in his interview with Hart, Dr. Dre credited The D.O.C. with convincing him to craft his magnum opus, 1992's The Chronic.
"A close friend of mine, we'll call him D.O.C., talked me into doing the Chronic album," Dre revealed. "It wasn't my decision, I was talked into doing that. I just went in there and went for it because I felt, at that time, it was a life or death situation."