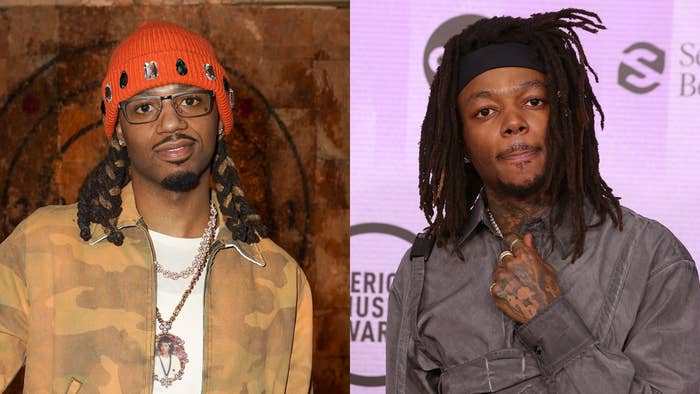 UPDATED 4/20, 12:30 a.m. ET:The prospect of a long-awaited Future/Metro Boomin reunion on a full-length scale just got brighter.
"Metro Pluto album otw🔥🔥🔥🔥," the 29-year-old wrote in a Tuesday tweet celebrating their link-up at Coachella last Friday.
"After a 10+ year journey it was surreal to perform @coachella in front of 20k+ with my brother @1future 🦅🦅🦅 ," Metro opened the post, which includes several fiery pictures of the epic performance and was also shared on his Instagram. 
Future joined the superproducer for the first third of his Coachella Weekend 1 set, running through "Superhero," "Thought It Was a Drought," "I Serve the Base," "Wicked," "Digital Dash," and "Mask Off." The reminder of their unbeatable 2015-16 run on projects like Dirty Sprite 2, What a Time to Be Alive, and Purple Reign was an apt table-setter for fans eager to see what the iconic duo have in store for 2023.
The I Never Liked You hitmaker reposted the "Metro Pluto album otw" sentiment on his IG: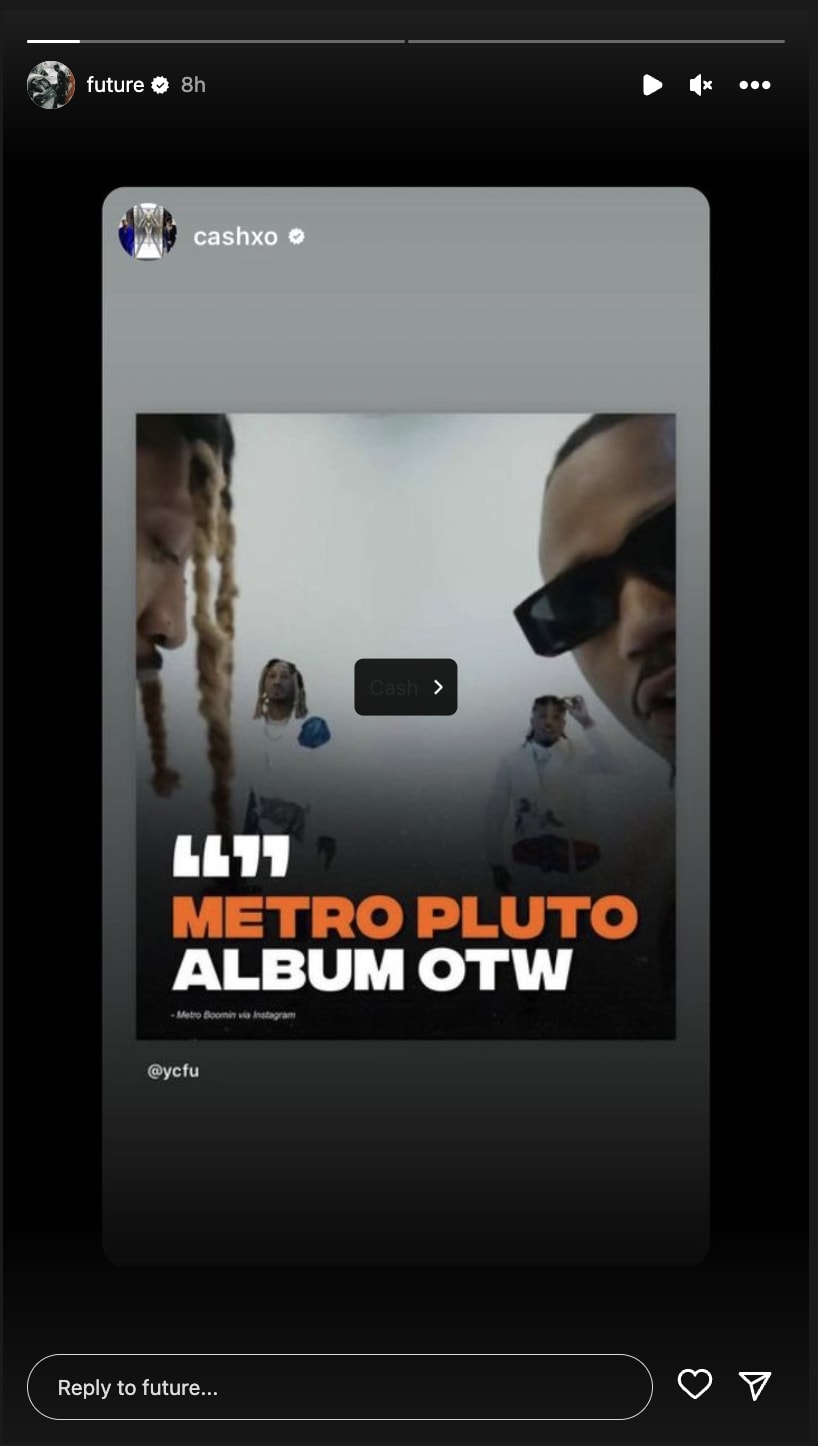 Doing press for his latest album Heroes & Villains, Metro told Ebro Darden in January that the collab will be the album of the year. "[Future] actually finished most of the album at my studio in L.A. That's my brother, but we're working on some things," he revealed. "At first, we were going to put a couple of songs with me and him on the album, but we had took them off because I had talked to him. … I was like, 'Look, the last time anybody's really heard a song from me and you was 'Mask Off.' So instead of us randomly throwing one or two songs we did on here, we got to wait and just give them a joint.'"
In March he went on to tellFlaunt magazine, "This whole superhero moment, it's like the beginning of our phase two. We haven't had a song out since 'Mask Off,' they've been on our heads. With this, and then the whole State Farm thing, it's starting to slowly put people on notice: we crankin' that shit back up too."
Metro also brought out 21 Savage, The Weeknd (who premiered a new song), and Don Toliver to flesh out his Coachella set. It remains to be seen how he'll top the experience for Weekend 2.
In other Boomin news in these days between Coachella performances, Metro hosted a Heroes & Villains capsule collection pop-up for two days in L.A. in partnership with NTWRK. See some footage from the event below.
See original story below.
It sounds as though Metro Boomin has teamed up with Dreamville rapper JID for a collaborative album.
In a post on his Instagram Stories, Metro shared a photo of him in the studio with JID. "Me and [JID] album incredible," he wrote alongside fire emojis. He later shared a similar sentiment on Twitter. "Got a lot of new music coming but when me and [JID] drop 🔥🔥🔥🔥🔥😵‍💫," he wrote.
In a tweet replying to Metro's comment, JID added, "I love working with u brudda, it's an honor." Metro added, "Honor is mine family."
The hints about what's next for Metro comes not long after he suggested another collaborative record is on the way before the end of the year. In a conversation with FLAUNT earlier this month, he said he would "bet on" a collaborative effort with Future dropping this year. "I would definitely bet on it," he said. 
Last year Metro dropped his second studio album Heroes & Villains, but it's been a while since he last teamed up with a rapper for a full-length collab. He's previously released collaborative records with 21 Savage and Offset, Big Sean, and Nav. JID, meanwhile, is coming off the release of his third studio album The Forever Story, which featured appearances from Lil Durk, Yasiin Bey, and Lil Wayne among others.