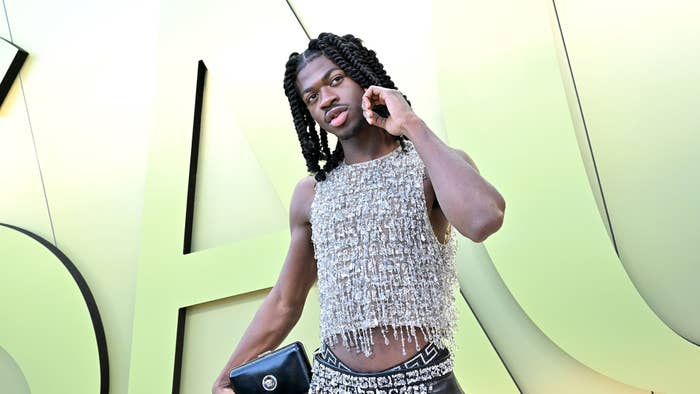 Lil Nas X has faced criticism over a tweet asking about "gays in Africa" not long after Uganda's parliament pased an anti-LGBTQ+ bill that criminalizes homosexuality.
On Wednesday, the rapper shared a tweet in which he asked about the LGBTQ+ community in the continent. "Where do the gays be in Africa I wanna come there," he tweeted while in Brazil for a performance.

Some fans called out the timing of the tweet, which came just a day after Uganda's parliament passed the new anti-LGBTQ+ bill, which outlaws citizens from even identifying as lesbian, gay, bisexual, or queer. The bill, which is set to be signed into law by President Yoweri Museveni, also forbids same-sex intercourse with penalties including life in prison or the death penalty. The United Nations has harshly criticized the bill, while the White House has voiced "grave concerns" about the news.
Comments on Twitter in response to Lil Nas X's tweet included people telling him to "stay home" over safety concerns," with some suggesting he "read the room" due to the timing. As TMZ reports, comments on Instagram were similar.
"The gays in Africa are in hiding most the time they not living like this & don't want you putting a target in their backs," read one comment.
Lik Nas X has yet to respond to the backlash.
Earlier this month, Lil Nas X faced similar backlash after he joked about tranisitioning when he shared a photo of a woman he resembled. "Apologies to the trans community," he wrote in an apology after he was called out for making transitioning a punchline. "I def handled that situation with anger instead of considering why it was not cool. Much love to you guys. Sorry."