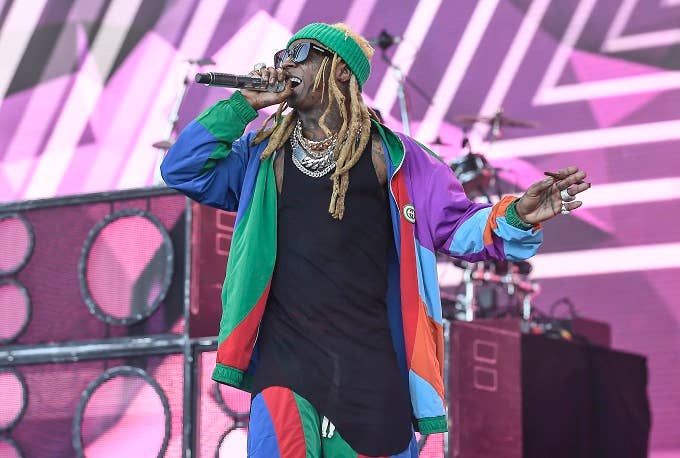 Lil Wayne has another album queued up and ready to go. The rapper announced that Funeral, his follow-up to the seemingly forever-anticipated Tha Carter V, is already in the can and waiting for the Cash Money stamp of approval. 
In an interview with Q93.3's Wild Wayne, Weezy shared that he's had Funeral finished for a while and is merely waiting for the go ahead to release it. He expects the album will be out by the end of the year.
"You know how it work," he said. "My album's always done. It just takes Mack to come in there to rack up a couple of songs and name them. That's how it go round here. I work every day. It just take them to come in and say 'let me get these twenty songs, can I have these and name them, and we go from there.'"
The glimpse into Wayne's world is more than a little illuminating. For one, it's nice to know he never backed away from the mad work schedule he created during his peak. Wayne was known then for haunting studios and it seems like he still does, even after a series of health scares and album release fights. The passion is still there and the vault has to be incredibly well-stocked.
He added he hasn't switched up the way he goes about recording, either. Wayne shared that he can't move away from the freestyling method.
"Same formula, I can't write nothing down, I got way too old to be trying to read something," he said. "I can't write nothing down, I'm going straight off the top...It makes everything more valid, more valuable."
Give a listen to the entire interview below.