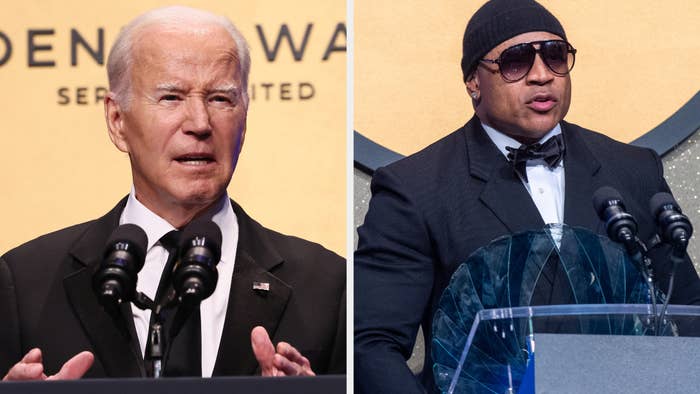 President Joe Biden found himself in some hot water over a gaffe he made.
On Saturday, President Biden delivered a speech to the Congressional Black Caucus for their annual legislative conference in Washington, D.C. LL Cool J and MC Lyte were on site to receive the Phoenix Award for their musical contributions at the ceremony.
During his speech, the president accidentally butchered LL Cool J's name.
"Two of the great artists of our time representing the groundbreaking legacy of hip hop in America, LL Jay Cool J, uhhh … " said Biden as his blunder drew laughter from the audience.
"By the way, that boy's got— that man's got biceps bigger than my thighs," he added.
Some people on social media criticized the verbal mistake and his use of the term "boy," which is derogatory when referring to Black men.
As of Sunday, LL Cool J did not respond to the incident via his official social media accounts.
This is not the first time the president has created controversy for using the epithet. Biden was criticized earlier this year when he used "boy" while reffering to Maryland's first Black governor Wes Moore. "You got a hell of a new governor in Wes Moore, I tell ya," said Biden to the International Brotherhood of Electrical Workers in February. "He's the real deal, and the boy looked like he could still play. He's got some guns on him."