Mac Miller's family has shared the video for "Good News," the first single off the rapper's forthcoming posthumous album, Circles.
Directed by Eric Tilford and Anthony Gaddis, the six-and-a-half-minute visual begins with footage taken during a studio session. Miller looks into the camera and invites the viewers to follow him into a dark connecting room: "Come on guys, let's show you how we do this." Viewers are then taken into an abstract world filled with some of the most recognizable Miller imagery, like concert photos, album cover art, and video clips from concerts.
"I spent the whole day in my head/Do a little spring cleanin', I'm always too busy dreamin'," he sings at the beginning of the mid-tempo track. "Maybe I should wake up instead/Lot of things I regret, but I just say I forget/Why can it just be easy?/Why does everybody need to me stay?"
You can listen to "Good News" on streaming here and watch its music video above. The album is available for pre-order here.
Circles, which according to a press release will be the artist's final studio album, will arrive on Jan. 17, two days before what would've been Miller's 28th birthday. The album will include titles like "I Can See," "Hand Me Downs," "That's on Me," and "Once a Day."
"At the time of his passing, Malcolm was well into the process of recording his companion album to Swimming entitled Circles," his family wrote in a statement announcing Circles. "Two different styles complementing each other, completing a circle. Swimming in Circles was the concept. He had been working with Jon Brion, who after hearing some early versions of songs, cleared his calendar to help Malcolm fine-tune them. After his passing, Jon dedicated himself to finishing Circles based on his time and conversations with Malcolm."
Along with the album's release, Miller's team will host three pop-up exihibitions that celebrate the rapper's work and legacy. The events will include art, exclusive merch, and front-to-back listenings of Circles. All proceeds from the merch sales will go toward The Mac Miller Fund. Fans can attend the free event from noon-9 p.m. on Jan. 17 and 18,  in Los Angeles, New York, and Pittsburgh. The L.A. location will also have an invite-only soft opening from 6 p.m. to 10 p.m. Jan. 16.
Pop-up locations
Los Angeles
700 N. Fairfax Ave, Los Angeles, CA 90046
New York, NY
91 Allen St, New York, NY 10002
Pittsburgh, PA 424 Suismon St, Pittsburgh, PA 15212 (Gallery)
900 Middle St, Pittsburgh, PA 15212 (Listening Room)
You can also check out the Circles cover art and full tracklist below.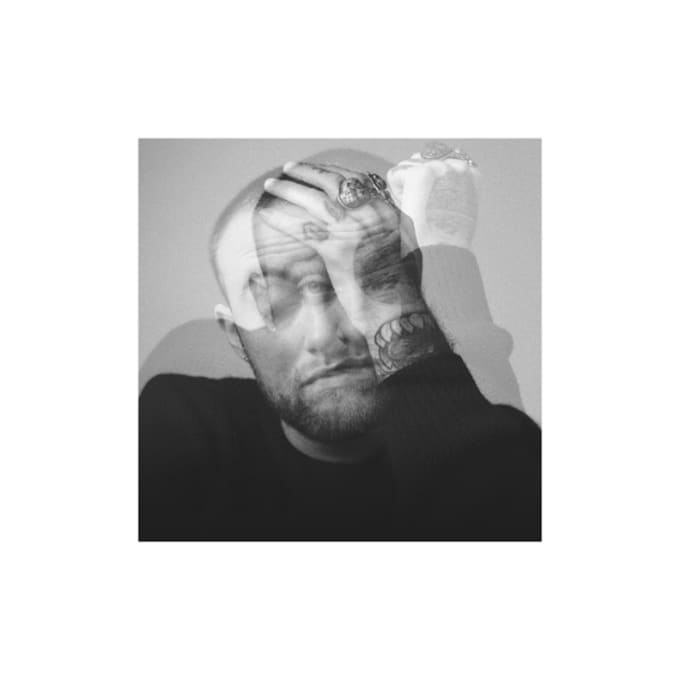 Circles tracklist
1. "Circles"
2. "Complicated"
3. "Blue World"
4. "Good News"
5. "I Can See"
6. "Everybody" 
7. "Woods"
8. "Hand Me Downs"
9. "That's on Me"
10. "Hands"
11. "Surf"
12. "Once a Day"