Spoken throughout high schools and workplaces alike, the term "overachiever" sometimes comes with an unwanted stigma. Yet for 28-year-old Ezinma (eh-zee-mah), a monoymous musician otherwise known as "Classical Bae," there's great pride in overachieving. As a result of her remarkable talent and boundless work ethic, Ezinma recently became one of the faces of Essentia Water's latest campaign encouraging people to "do that 'thing' they really want to do."
"My parents always tell this story," the violinist tells Complex. "At my first recital, which was at a church, all the kids were standing on the [bottom] step by the piano [to perform]. But when [my turn came], I stepped all the way up to the very highest step, and I played my little heart out. I was like, 'This is me, this is my voice—listen.'
Ezinma first picked up her instrument of choice at age four, after learning of a violin program at her Montessori school. "I just begged my parents to play. I did not stop," she says, amused by her own precociousness. "Finally, they gave in and rented this little violin, and I ended up really taking to it and loving it."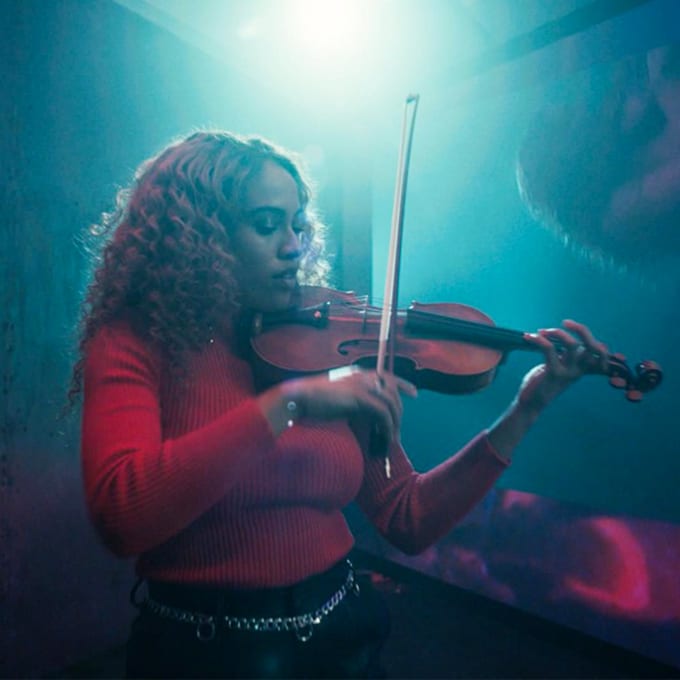 More than two decades later, Ezinma had her breakthrough moment in 2017: a cover of Future's "Mask Off," as part of the rapper's #MaskOffChallenge. The clip, which now has hundreds of thousands of views on YouTube (and millions more on Instagram and Twitter), eventually led to a collaboration with Beyoncé. The newly-viral violinist found herself on stage during "Beychella" in 2018, summoned by the Grammy-award-winning artist via Facebook.
"To watch the absolute best entertainer in the world was so inspiring and mind-blowing," Ezinma explains. "I learned so much from Beyoncé about preparation, and just how much of it goes into 'perfection.' The details, the hours—she just tries everything."
Even before her Future cover and Beyoncé collab, Ezinma drew attention from notable heavyweights for her talents. While working on Mac Miller's 2016 album The Divine Feminine, a mutual producer friend invited Ezinma to drop by the studio and add some strings to the project.
"One of my friends from Julliard hit me up and said, 'Hey, Mac Miller wants some strings,'" she recalls. "I hired some [other] friends to play, we got there, and we just jammed over [the album] until 6 A.M. He was involved and hands on in the process in ways that other artists aren't. It was an honor to work with him."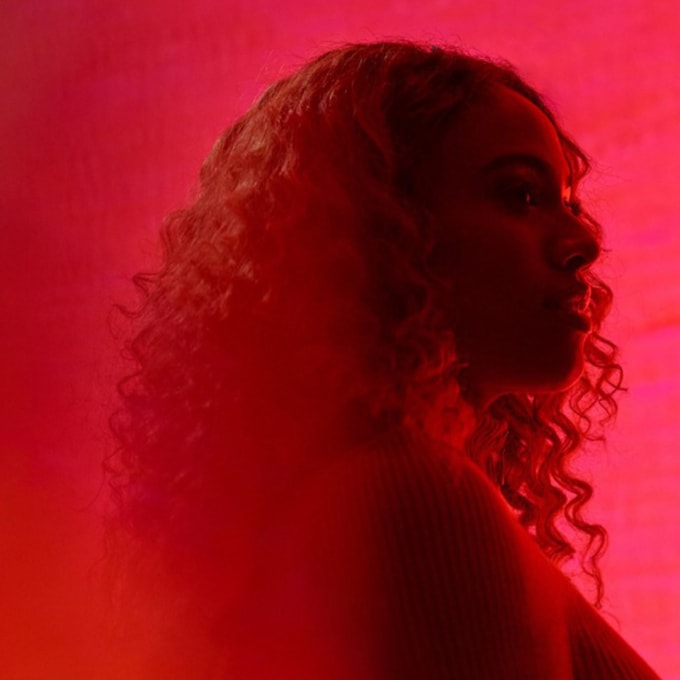 Having grown up isolated in Lincoln, Nebraska, the young musician has relished in the experience of connecting with peers and collaborators these past few years. Raised by a German-American mother and Guyanese father, Ezinma faced racial discrimination in addition to standard adolescent woes throughout her childhood. She describes feeling hyper-aware of her blackness in predominantly white orchestras, while also experiencing bullying as "the dorky violin girl" in non-musical settings.
"Being somebody who is not white or Asian in the classical space is difficult," Ezinma notes. "I never saw another black person playing the violin until I was 15 or 16. Anything that veers from [what's traditional] feels disrespectful in [the classical] world."
When broached with the topic of ostracism, Ezinma remembers a woman she briefly played alongside in an orchestra. After a while, her contemporary voluntarily dismissed herself, as she didn't approve of the way the black Nebraskan's "trashy" compositions blended genres.
I never saw another black person playing the violin until i was 15 or 16.
Though Ezinma maintains "people are slowly starting to come around, because I've been so relentless," her relationship with wondrous achievement is just as strong as her familiarity with nonacceptance. "Every success is backed by 12 rejections," she notes. "But a rejection just means that something greater is coming."
There's no doubt part of Ezinma's resilient spirit can be traced back to her cultural roots. "My dad is West Indian, and grew up with very little," she explains. "I think people who grow up like that have a very tough approach to education and discipline. So while I was very determined myself, my dad was also there, and he would make me play along with a classical cassette tape. If I messed up, he'd make me play again. My teacher was like, 'That's not normal.' But honestly, I'm so grateful. He had the mindset of, 'If you're going to do anything, you have to be the best.'"
Having lived much of her life without seeing many other black children in orchestras, Ezinma is deliberate in her desire to represent folks who share her story. "I definitely feel the need to be visible for kids," she explains. "I feel like that is my purpose; to really make everyone—especially people of color—feel like they belong in classical spaces."
"It's not just the violin," she continues. "It's ballet, it's boardrooms, it's being the CEO of a company, or being on the Supreme Court, and not letting anybody [say] you don't belong. Because if they say that, that means that you actually do need to be there."