With a calendar comprised of reunion tours and golden era anniversaries, the past few years have been mostly celebratory for hip-hop. As the genre approaches its fifth decade—after having been considered a fad in its infancy—many of its legends are aging not only gracefully, but with commercial and critical acclaim commensurate with their achievements. That sort of just due seems like a natural result of longevity.
Recently celebrating the 15th anniversary of his second studio album, Trap Muzik, along with the release of his tenth studio album, Dime Trap, T.I. is next in line to enjoy the spoils of his legacy—a decade and a half after coining a simple phrase and subsequently popularizing one of hip-hop's much younger subgenres. Having reinvented himself fewer times, sold more records, and maintained a higher quality of post-prison product than any other trap artist of his era, Tip Harris remains trap music's most captivating legacy act.
Combining respected lyricism with hometown legend and a worldwide reach, T.I.'s legacy as a mainstream spokesman for the trap is more comparable to that of JAY-Z's than any of his Atlanta contemporaries. In 1999, detailing his own impact on pop culture, Hov rapped he "made 'em relate to your struggle, told 'em 'bout your hustle / Went on MTV with durags, I made them love you."
A similar sentiment could describe the way T.I., who Pharrell Williams once called "the JAY-Z of the South," embodied and thus spread the gospel of trap music. Five platinum selling albums, countless multi-platinum selling singles, and adoration from both critics and fans earned T.I. the undisputed title of "King of the South" early on in his career, and afforded the rapper enough cache to claim trap music as a sound of his own creation (with argument from only a few).
Rounding out his discography with Dime Trap, Tip recently spoke to Complex before a performance at Drai's Nightclub in Las Vegas about his latest project, his career, and his impressive archive of anthems detailing his experience rising through Atlanta's unique ecosystem of rappers and playmakers.
The bar at the nightclub's underground after hours lounge is an appropriate setting for this sort of conversation. T.I. currently has a residency at Drai's, alongside other artists with classic catalogs such as 50 Cent, Snoop Dogg, and Lil Wayne. But with younger acts such as Rae Sremmurd, Big Sean, and Migos also on the roster; Tip's set list has to appeal to varying sorts of fans who regularly attend Vegas' foremost destination for hip-hop.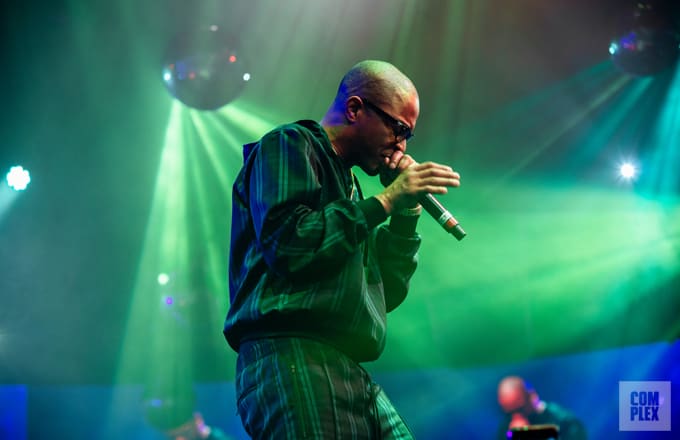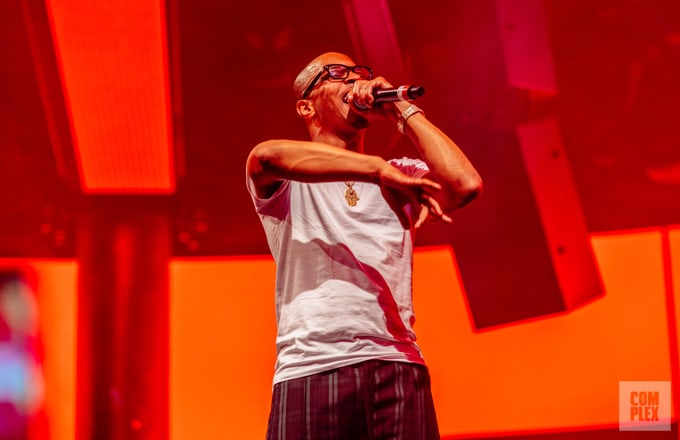 Speaking to the benefits of his brand of trap music being transgenerational, the performer noted "[fans] go crazy for different songs at different times for different reasons. That's what makes the show so special." With largely positive reviews of Dime Trap occupying most of his headspace at the moment, T.I.'s also quick to note "it doesn't matter which record I pull from, in the constant quest to be dope, I always want my new shit to be the dope shit."
For T.I., Dime Trap represents the completion of a full circle. With the 15th anniversary of Trap Muzik landing so close to the release of his tenth album, the rapper explains "our definite intention was to make [the two albums] one and the same—the commemoration of Trap Muzik is Dime Trap." Even the recording process for the latter album felt more reflective than his previous efforts. "I started recording [Dime Trap] so long ago," he admits.
"The way the process was different for [this] one was I didn't really have a time limit, or a time that I intended to put it out. With most of my other albums it was like, 'you've got to put this out by this date, so we have until this time to work on it.' This was just an indefinite amount of time. It felt like a more comprehensive approach because it went through so many trains of thought over that period of time. The longer [you live], more things are going to happen to you in your life, which will give you more perspective and more experience."
With the luxury of legacy also comes the responsibility of preserving that legacy. After recently curating a pop-up Trap Music Museum in Atlanta, celebrating contributions to the genre made by himself and his peers, and also embarking on a mission to "buy back the block," creating affordable housing within Atlanta's most gentrified neighborhoods, the rapper seems to have a keen focus on ensuring both his humble beginnings and his commitment to progress are remembered long after he's gone.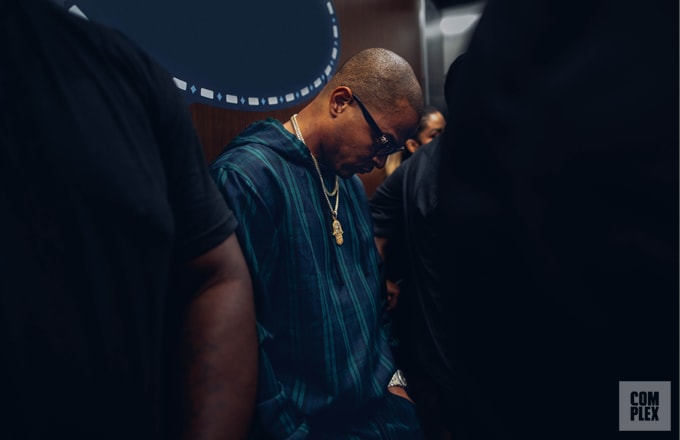 Away from music, that focus often manifests in what he's been known to call "accidental activism." But on the night of his Drai's performance, October 14, his fixation is the stage. Giddy before heading into the buzzing nightclub, the rapper explains, "performances are always a transference of energy from the crowd to the performer, then back to the crowd and back to the performer. Like a game of ping pong. [Drai's] always has a phenomenal crowd. They always come to turn up, so that makes the experience that much more enjoyable."
Almost two decades removed from his debut album, I'm Serious, T.I. is the same passionate performer he's always been, inspiring similarly passionate crowds. Like most artists (and most fathers), when tasked with choosing his favorite song to perform, he struggles. With too many classic records to count, Tip's favorite song to perform typically changes by the day, depending on which song gets the loudest reaction from the fans in attendance that night. "That's what I'm here to do—I'm here to bring about good energy," he explains, aware of his duties as an artist, as well as the nostalgia that art inspires.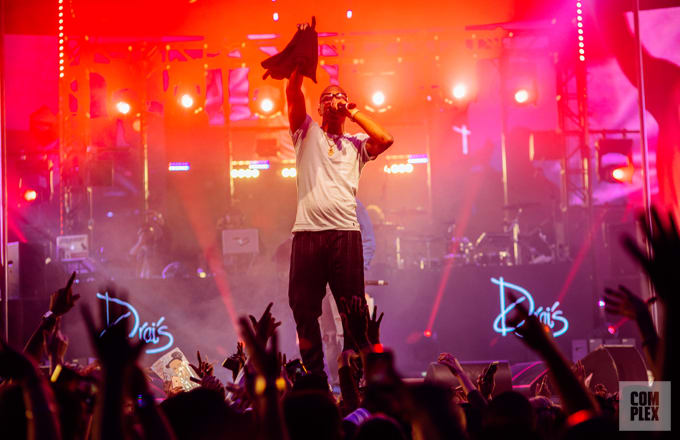 Standing center stage in a Las Vegas nightclub that, for the moment, feels more like a 20,000 seat arena, the Atlanta legend effortlessly runs through a medley of his old hits before ever uttering a single bar from the new album. Opening with timeless throwbacks such as "Rubber Band Man," "24s," "U Don't Know Me," "Whatever You Like," and "Bring 'Em Out," Tip escorts the Drai's crowd down memory lane, paved with 15 years worth of storytelling.
After feeling the club shake underneath the roar inspired by "Wraith," the rapper's latest tale from the trap detailing a dope-boy's love for the rewards of his labor, it becomes clear that T.I.'s journey is far from over, despite his travels having cemented his legacy long ago.