Miami Music Week is pretty much the highlight of every EDM person's world. The fans, DJs, agents, PR people, and the press, everyone. "It's like one big family reunion," one DJs said. For Thomas Gold, it represented a chance to take a few of his DJ buddies and a few lucky fans on his Fanfare Bus, rolling around South Beach while DJing some of his personal favorites.  Ex-Swedish House Mafia member Axwell stopped by to give us a tour of the bus, showing off the leather interiors, the spacious dancefloor (well, relative to a bus!), and before we knew it we were off and rolling.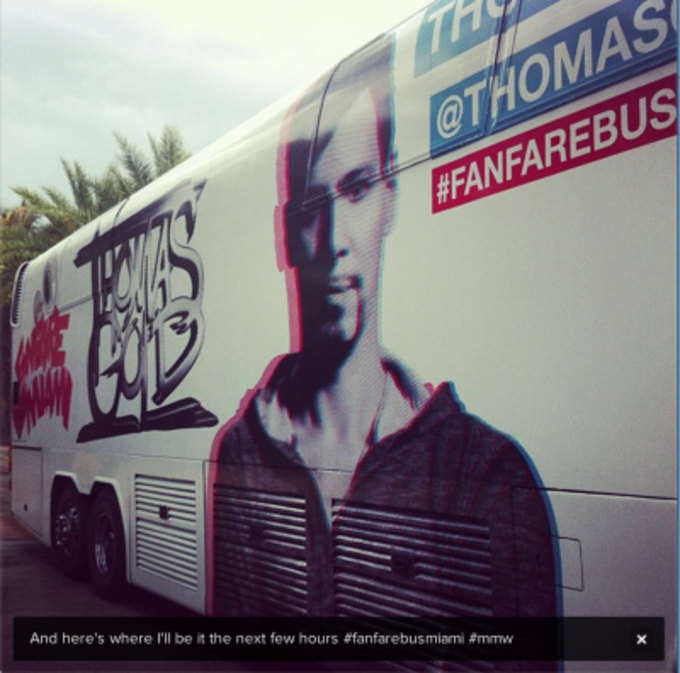 Just as we got moving and drinks began flowing, Mr. Fanfare said "some music please!!," ready to get the party started. Bringing along NO_ID and CLMD, the bus featured three hours of progressive, electro, big room, and tech house as it cruised along, stopping once at the pop-up Swedish House Mafia store. The bus provided a unique experience for those invited and with the flowing drinks, fog machines, fanfare dancers, we can tell you that it was certainly not a quiet bus. Armed with Grey Goose, champagne, Heineken and Mountain Dew Code Red, rave buses might have to become a Miami Music Week regular.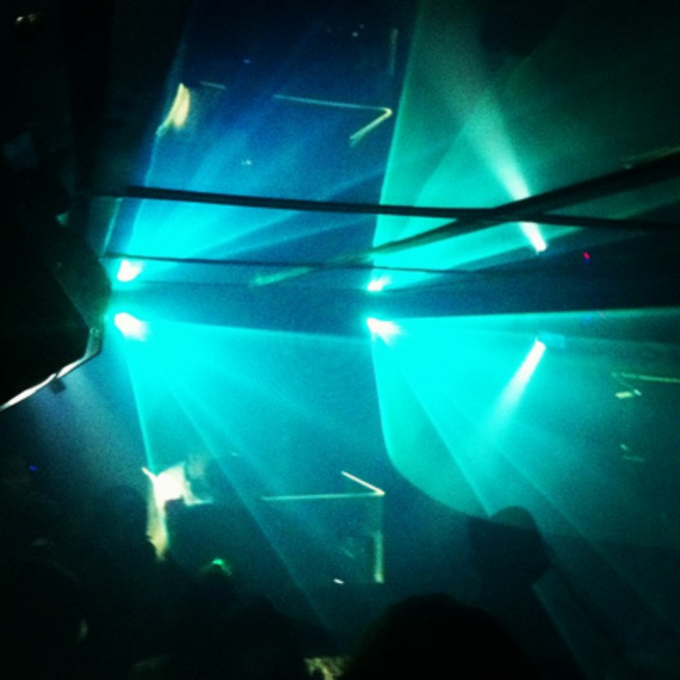 Although we can't take you there now, Thomas Gold gives you a sneak peek into the bus party and if you look closely, you can even spot me!