It's the season finale of Porsche's Dream Building video series, featuring Teyana Taylor. Like past guests Dr. Woo and Daniel Arsham, the singer/songwriter, actress, and all around jane-of-all-trades creative confidently rolls up in style to Porsche's experience center in Atlanta. 
The star didn't rock just any fit for her chat with host Joe La Puma, Taylor went with a striking black and yellow look that perfectly matched the racing yellow Porsche 718 Cayman GT4 she arrived in. As a longtime fan of the brand, she explains how this wasn't her first experience with the automaker. "My parents had a Porsche," Taylor shares. "If I had appearances in DC or me and my friends wanted to go to a party it was like, 'Alright, mom, this is where we want to go,' and we literally took the Porsche everywhere. That was like our RV."
These cherished memories only pushed her to want to make more with Porsche. In 2017, Taylor bought a Porsche Panamera of her own and she described it as a full circle moment because her mom had one, too.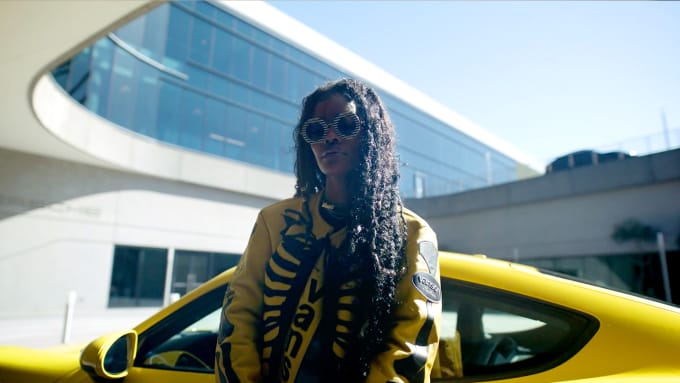 All in all, Porsche has always been part of Taylor's life and she goes on to say that being around the company even influenced her career. "I run my career like how car companies run their car companies," she says. "We're always thinking about what can be better? So, for me, I look at it like, how can I be a better version of myself? That's how I handled my career and life, in general, and that's why I succeed."
Later in the episode, Taylor takes a hands-on approach designing her version of the Porsche Cabriolet that allowed the Harlem native to step outside of her comfort zone, especially given the customization options. "A lot of companies don't really have a lot of great custom colors," she points out. "You don't really have much to choose from. To come in here and see all of these options, if it was up to me, I'd design 18 of them joints."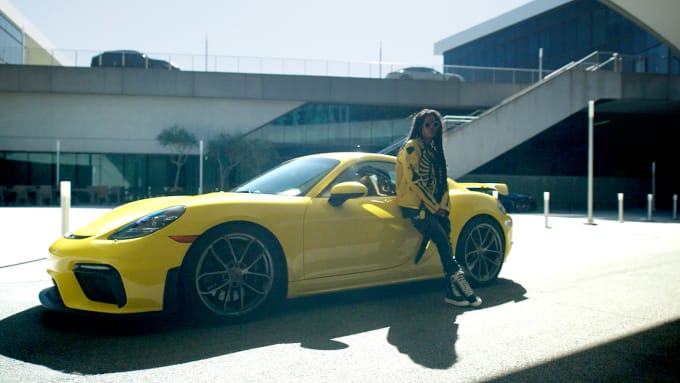 While Taylor only ended up putting together one of her dream cars in an eggplant color with "slime green" accents, who knows what her next ride will be? Maybe next time she'll bang out more creations for us, but until then, catch this final episode of Dream Building above.
Directed by Julian Muller, Produced by James Bender, Art Direction by Ariel Weaver, and Design by Brandon Banks.