An 'Apple Car' Was Designed by Company Saying It Specifically Used Tech Giant's New Patents
Using what it claims are patents recently filed by Apple, Vanarama "created a vision" for the rumored "Apple Car," with plenty of slick, futuristic features.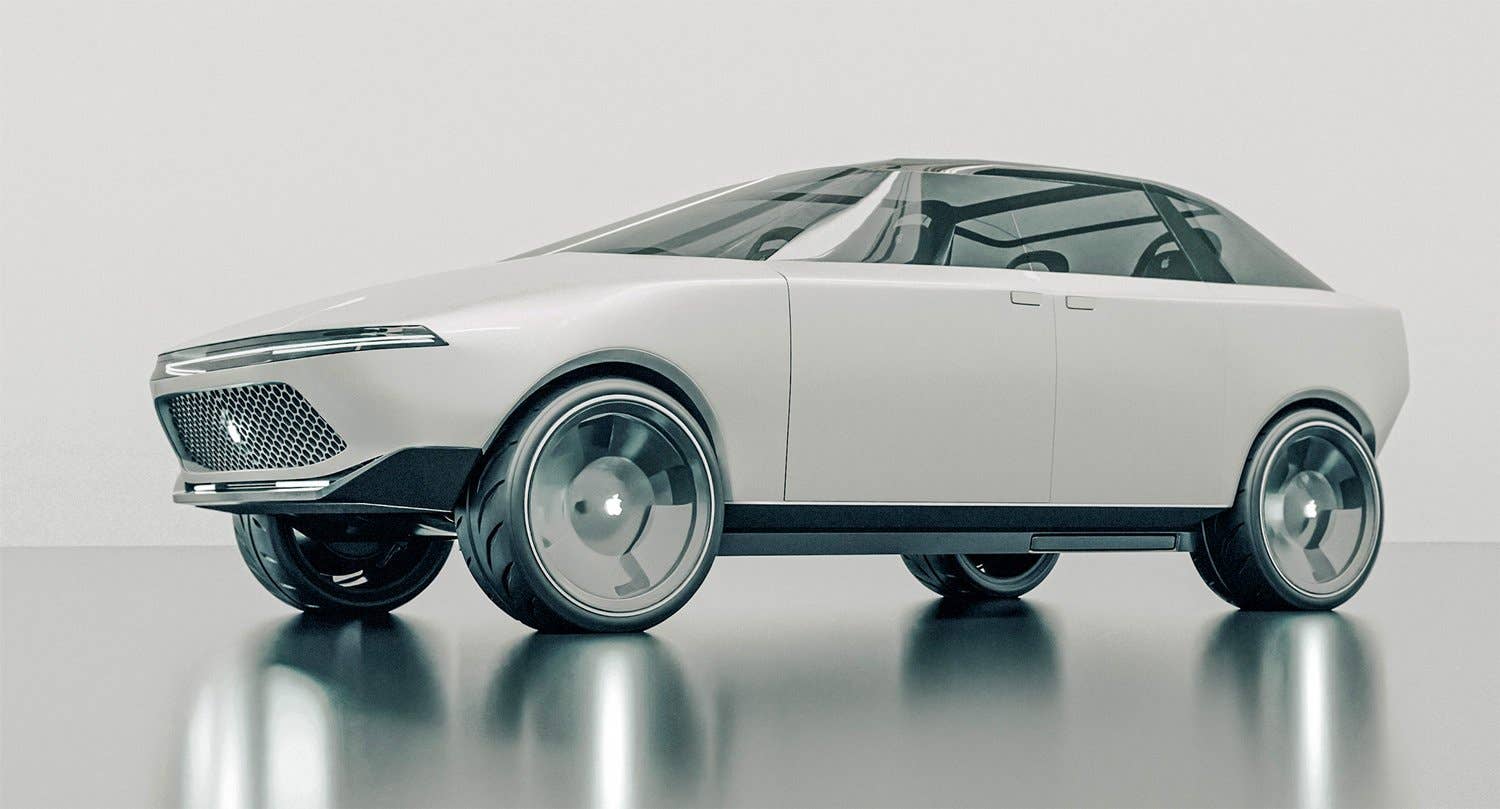 Twitter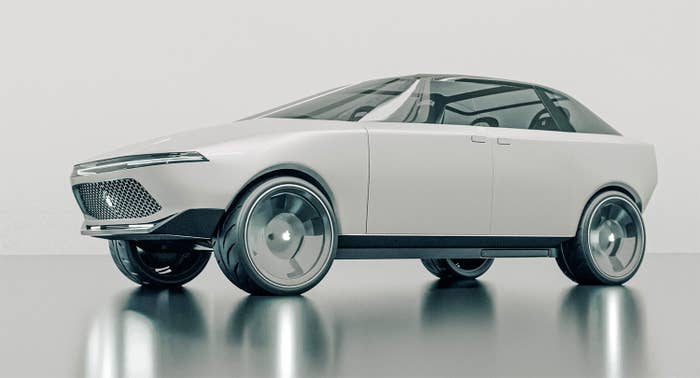 While the "Apple Car" has only been an idea floating in the cloud for some time, a company has decided to take matters into its own hands.
Using what it claims are patents recently filed by Apple Inc., Vanarama—a company that describes itself as the No. 1 vehicle leasing specialists in the UK—has "created a vision" of the rumored Apple Car, and it's safe to say fans of the tech giant will get a kick out of it.
The design—seemingly inspired by the Tesla Cybertruck—comes complete with a frosted white finish, iPhone-inspired door handles, adaptive doors, SUV coupe styling, a pillarless structure, and plenty more features on the inside. Overall it looks as sleek as just about any other Apple product. 
"Using genuine patents filed by Apple Inc., we've created a vision of the anticipated Apple Car and how it might look on launch," Vanarama shared. "Click below to explore the car inside and out, with details on the real-life patents that went into the concept."
As the Next Web reports, the company has used patents such as US10309132B1, which could lead to a revamped pillarless vehicle structure, and a customizable seat layout that US10384519B1 allows, to inspire the totally Apple-esque ride.
The interactive 3D model even shows off a Siri-connected steering wheel and touch-screen dash, making things feel futuristic and realistic at once. 
Last December Reuters reported the company is looking into autonomous vehicles. While we may not get a vehicle from the trendsetters at Apple any time soon, at least fans now have someting to stare at.