Evidence Points to HUD Lying About Ben Carson's $31K Dining Set
Ben Carson's spokesperson lied about Mr. and Mrs. Carson knowing their dining set cost $31,000.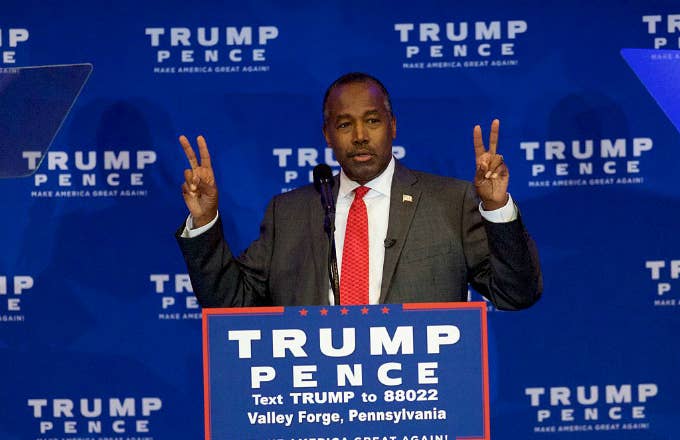 Getty
Image via Getty/Mark Makela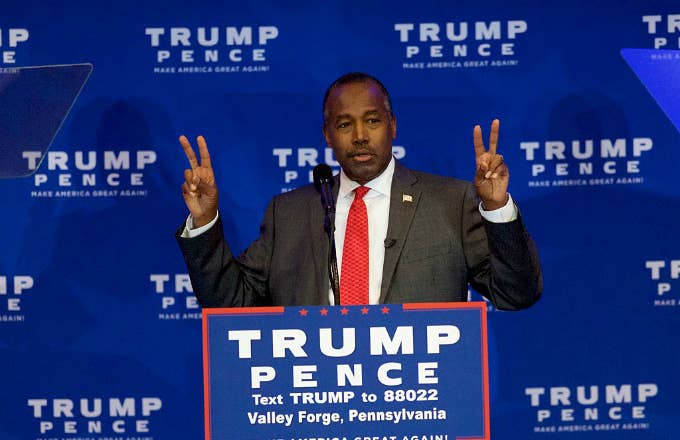 Ben Carson, who's the secretary of the Housing and Urban Development, nearly cost taxpayers a whopping $31,000 for a dining room set. But when HUD was confronted by the high price, Carson's spokesperson denied that the secretary had no knowledge of the furniture being bought in the first place.
"Mrs. Carson and the secretary had no awareness that the table was being purchased," said HUD spokesman Raffi Williams last month, according to CNN. "The secretary did not order a new table. The table was ordered by the career staffers in charge of the building."
Carson later said that he had the order canceled when he realized the price tag.
"I was as surprised as anyone to find out that a $31,000 dining set had been ordered," said Carson in a statement to CNN, earlier this month. "I have requested that the order be canceled. We will find another solution for the furniture replacement."
Now, thanks to American Oversight's Freedom of Information Act request, CNN was able to obtain an email that proves otherwise.
CNN reports that an August email from a career administration staffer to Carson's assistant with the subject line 'Secretary's dining room set needed.' In it, it references "printouts of the furniture the Secretary and Mrs. Carson picked out."
A staffer also claimed that she was demoted when she refused to overspend on Mr. and Mrs. Carson's decor.
In light of the news, Williams is now changing his tune. "When presented with options by professional staff, Mrs. Carson participated in the selection of specific styles," he said.
Basically, they straight up lied.