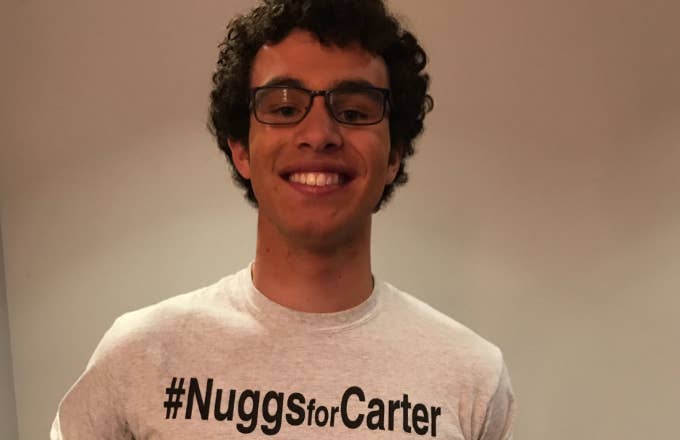 In a heartwarming turn of events that has everyone in the nation (except chickens, maybe) feeling downright euphoric, a tweet about chicken nuggets has been formally designated as the most retweeted tweet in history. Carter Wilkerson's plea for a year's supply of Wendy's nuggets broke Ellen DeGeneres' record Tuesday, Twitter announced.
The top three retweets of all time, only one of which has anything to do with chicken nuggets, are now as follows:
"I want to give back," Wilkerson said in a statement Tuesday. "I am so blessed to have an opportunity to use my voice to support something I believe in. And really grateful to everyone who Retweeted my post. They made this happen." To mark the feat, Wendy's has awarded Wilkerson with a gift card good for a whole year of free nuggets:
Additionally, the company is donating $100,000 in Wilkerson's name to the Dave Thomas Foundation for Adoption:
Tuesday morning, Wendy's promptly put a stop to someone who actually claimed the free nuggets gift was a "participation trophy" and indicative of "what's wrong with society." As @Wendys pointed out, it's simply not that serious:
And yes, the year's supply of nuggets will also include a solid sauce-to-nugget ratio:
In the wake of Wilkerson's success, people are already embarking on similar quests in pursuit of free Baconators:
Godspeed, Baconator fans.