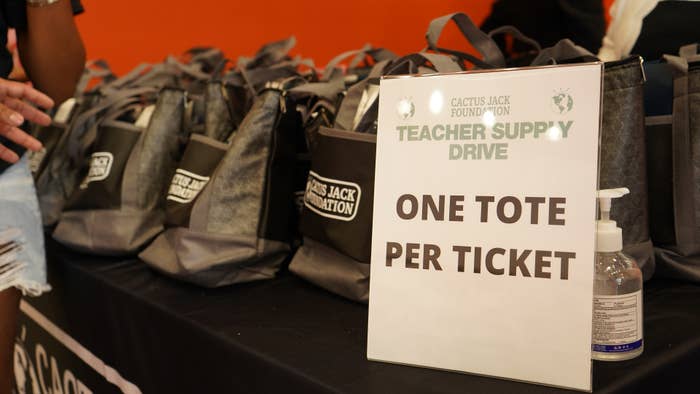 Travis Scott's Cactus Jack Foundation held a back-to-school event this weekend benefiting local teachers in the Houston area.
Per a press release, the Cactus Jack Back-to-School Drive was held on Sunday at the Lakeshore Learning Store in Houston and resulted in 1,000 educators from the Houston Independent School District receiving a free tote bag filled with classroom supplies. Additionally, each teacher was given a Lakeshore Learning Store gift card in the amount of $50.
Among those in attendance at the event, which was timed to precede the kickoff of a new school year and to meet the ongoing demand for supplies, were members of Scott's family and the family of Chase B (Scott's DJ). Jordan Webster, La Flame's sister, said in a statement shared with reporters on Sunday that the drive marks "the first of many" such events aimed at bettering the experience of teachers in Houston and beyond. 
"Cactus Jack Foundation is committed to enhancing and enriching the lives of teachers and students across Houston and around the country," Jordan, who leads the education-focused aspects of the foundation, said. "It breaks my heart that teachers are forced to dig into their own pockets to fund classrooms that will ensure a rich learning environment for every student. Hopefully, this effort, the first of many squarely focused on teachers, will provide some relief."
Below, see a selection of photos captured at this weekend's event.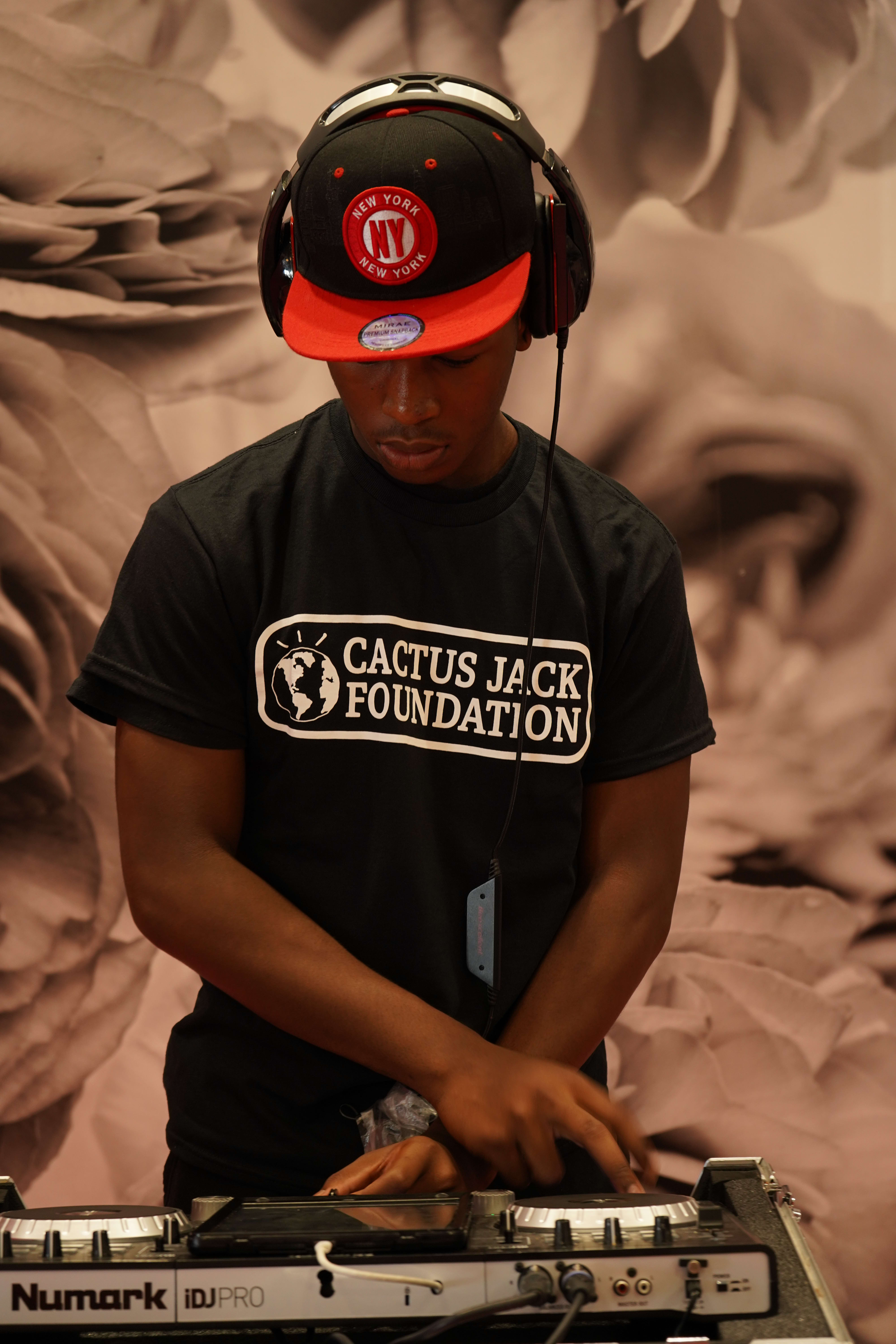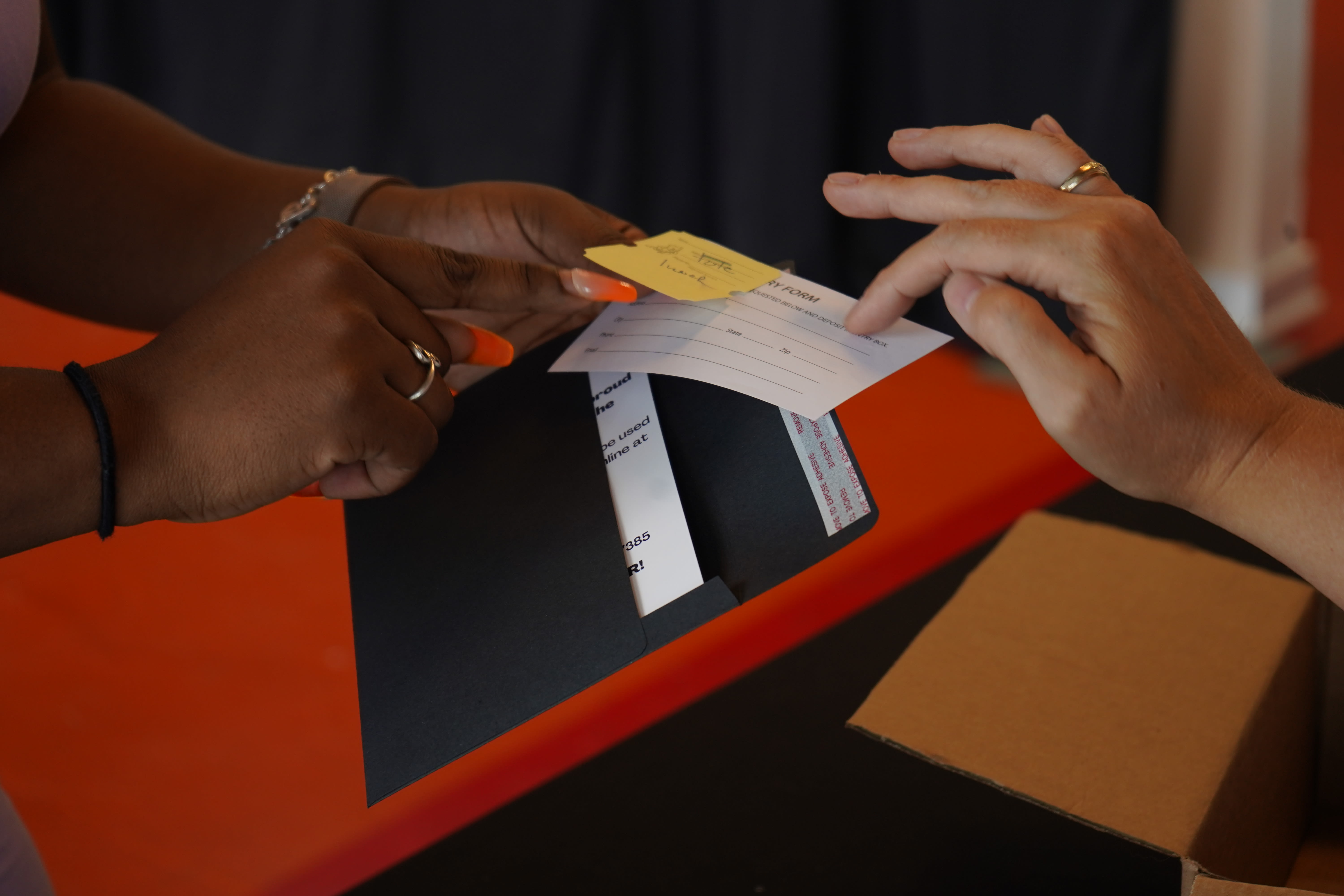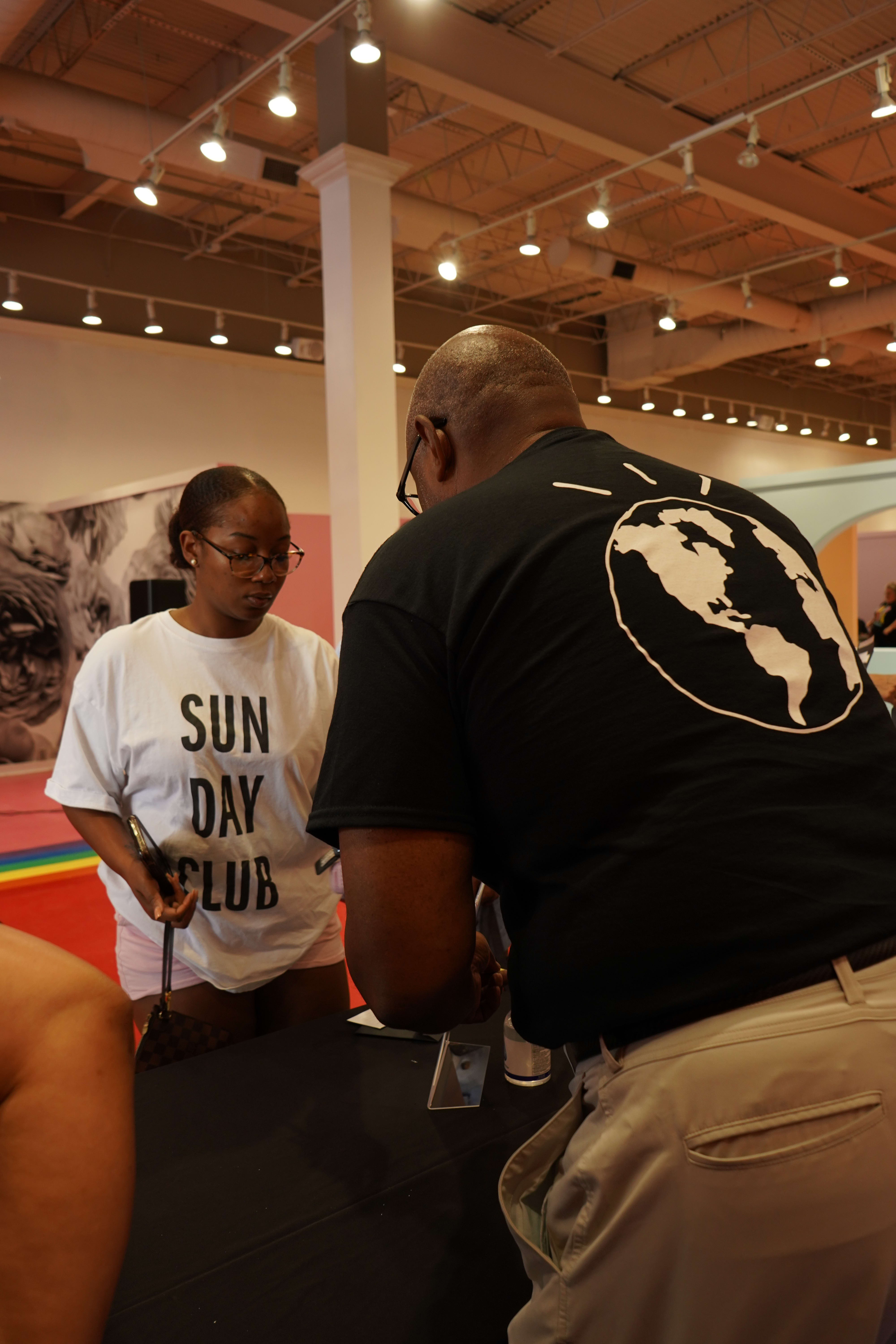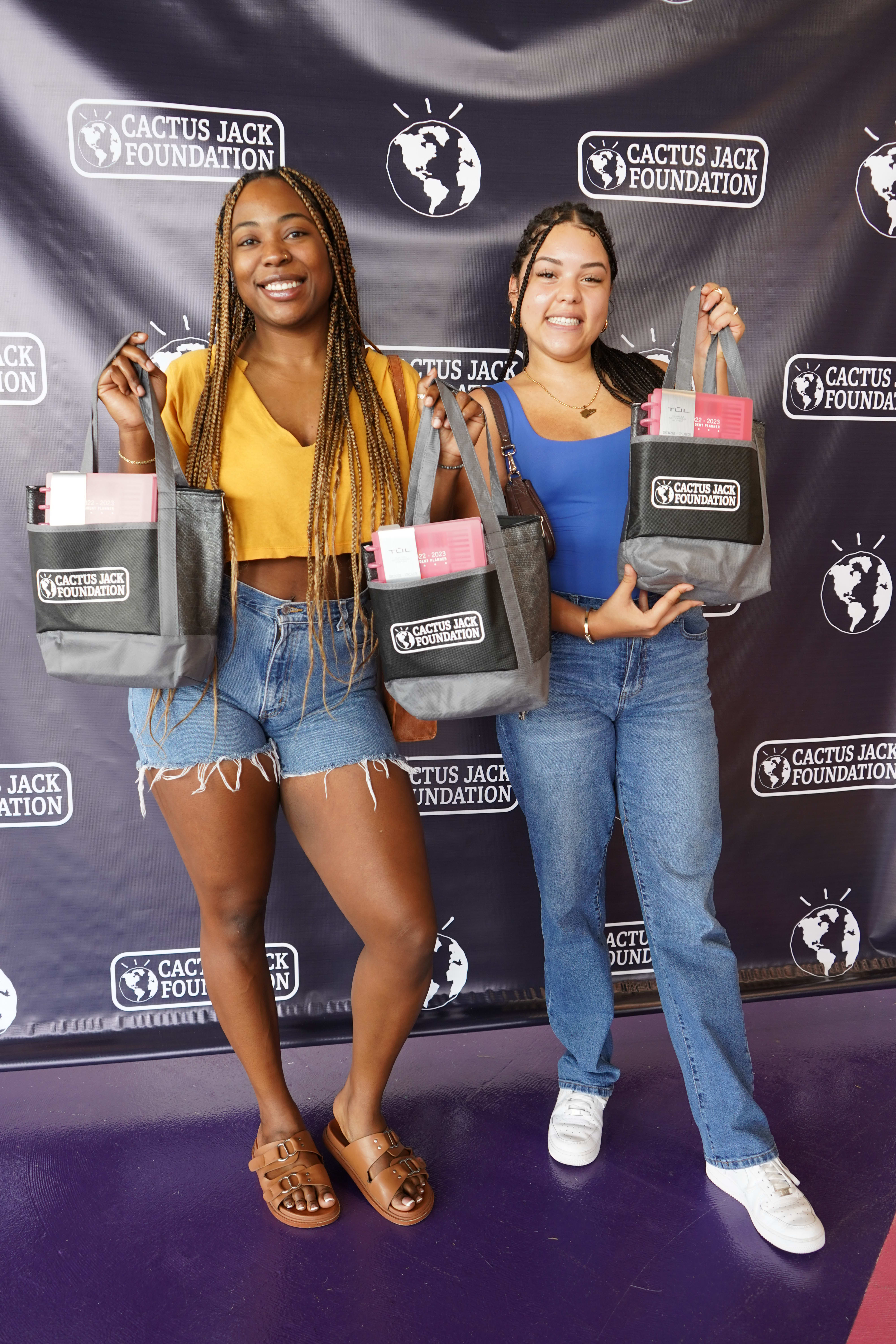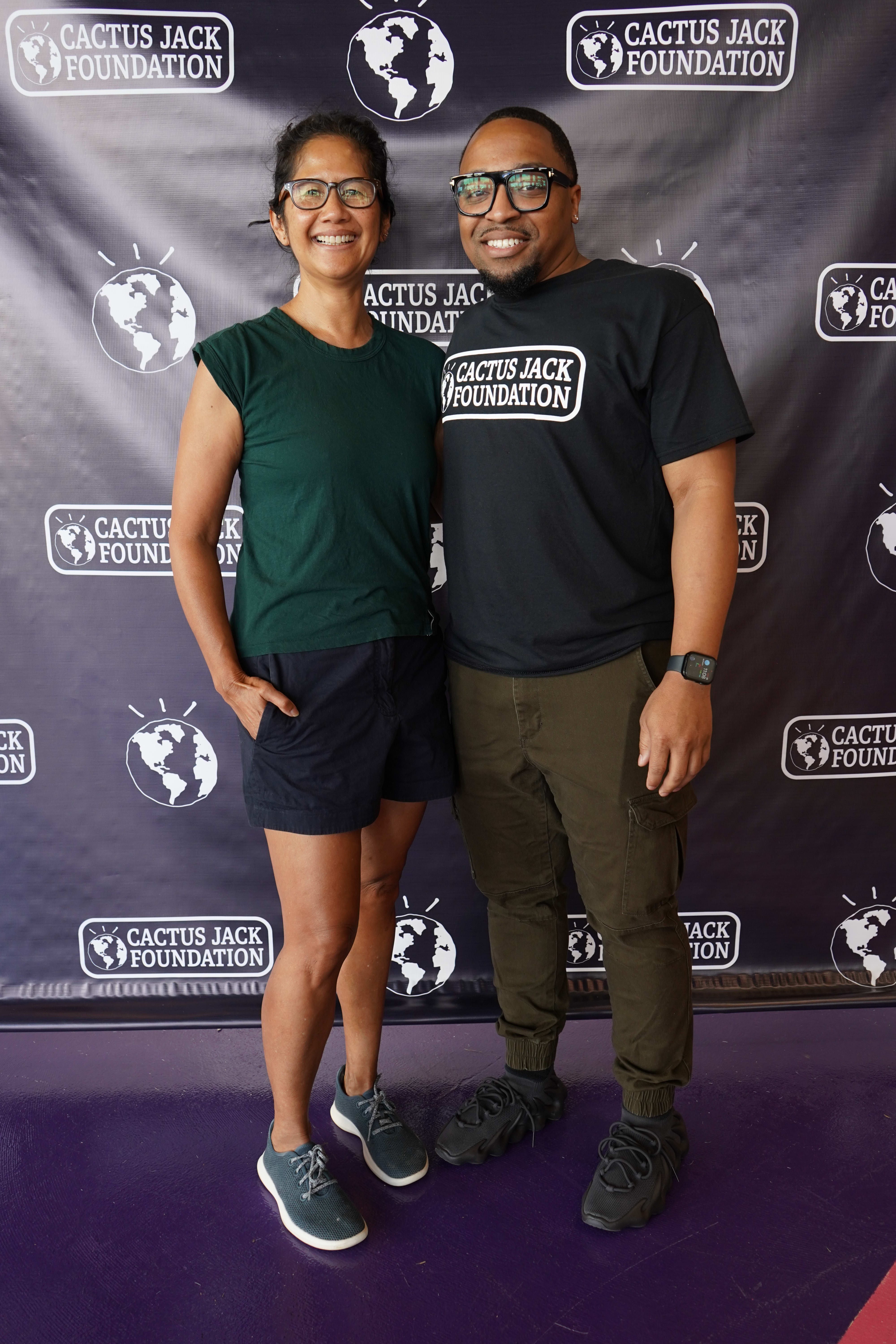 In May, it was announced that the Cactus Jack Foundation and the Waymon Webster Scholarship Fund were giving $10,000 scholarships to 100 students graduating from HBCUs this year for a combined total amount of $1 million.
"I know we will see great things from them—and we are already looking forward to increasing our work next year," Scott said at the time.
On the music side of things, fans are still awaiting the announcement of a firm release date for the long-teased Utopia. Given the imminent launch of the recently unveiled Road to Utopia residency in Las Vegas, however, it would very much appear that the new album could be arriving soon.