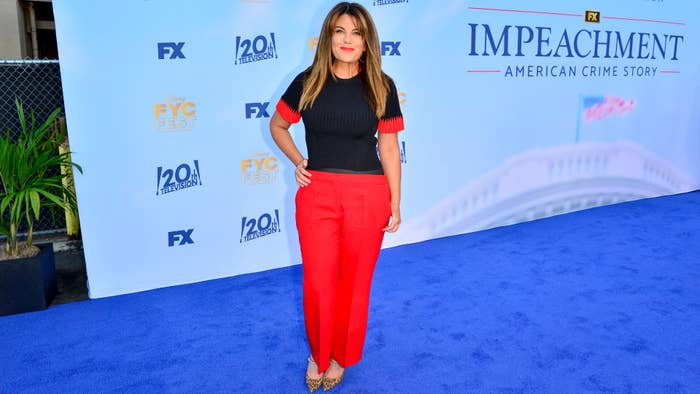 Amid continued discussions surrounding post-release lyrical and compositional tweaks to what will surely go down as one of the biggest and most acclaimed albums of the year (i.e. Beyoncé's Renaissance), Monica Lewinsky has entered the conversation.
On Monday, Lewinsky tweeted out a Variety article focused on a lyric from the album some had considered to be ableist. When sharing the article, Lewinsky pointed to the 2013 track "Partition," which boasts a lyric that playfully references the Clinton-Lewinsky scandal of the mid-1990s.
"[U[hmm, while we're at it… #Partition," Lewinsky said Monday. 
In a number of follow-up tweets, Lewinsky responded to those who noted she had the descriptor of "rap song muse" in her Twitter bio. She also clarified a remark spurred by an aggregated report on her 2014 Vanity Fair piece titled "Shame and Survival," which mentioned Beyoncé.
See more reactions (much of which were negative) to Lewinsky's latest mention of the 2013 track below. As for Renaissance, which marked Beyoncé's seventh solo studio album, Complex recently shared a rundown of first impressions of the 16-track experience. Read that here.