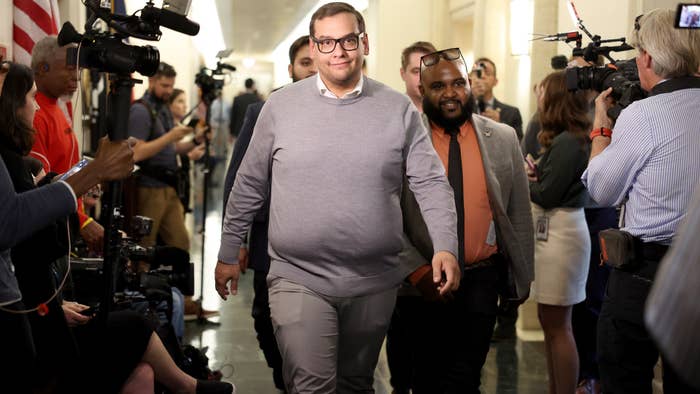 Thursday, the Ethics Committee said its investigative subcommittee (ISC) had "unanimously concluded that there was substantial evidence" of Santos having "knowingly caused" the filing of false or incomplete FEC reports. Furthermore, the ISC said Santos had used campaign money for "personal purposes," including by way of the methods singled out above.
In the report, available in full here, it's stated that $50,000 of campaign money (received in separate $25,000 amounts from two contributors) was deposited into Santos' personal accounts. The money was allegedly put toward Santos' debt, a $4,177.80 purchase at Hermes, "smaller purchases" at OnlyFans and Sephora, and food and parking.
"The ISC did not find evidence showing that the contributions received from Contributors 1 and 2 were used to support Representative Santos' candidacy."
Elsewhere in the report, purchases such as ones marked as "Botox" on spreadsheets are also highlighted, with the committee noting they too were not found to have been connected with any legitimate campaign-related needs.
Just for the hell of it, Complex has reached out to OnlyFans for comment. This story may be updated.
The committee's report has been referred to the Department of Justice. Last month, the U.S. Attorney's Office of the Eastern District of New York announced charges against Santos including wire fraud and conspiracy.
Following Thursday's news, Santos shared an extended statement on social media in which he confirmed he would no longer be seeking re-election.
"I will remain steadfast in fighting for my rights and for defending my name in the face of adversity," Santos said. "I am humbled yet again and reminded that I am human and I have flaws, but I will not stand by as I am stoned by those who have flaws themselves."