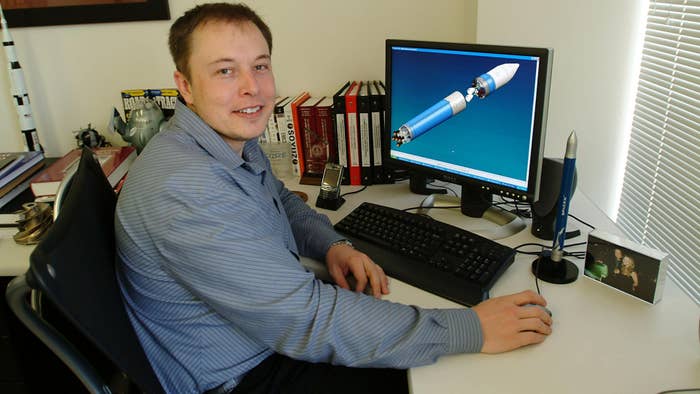 Twitter-ruining billionaire Elon Musk has reportedly blocked access to Starlink on multiple occasions during the Ukraine and Russia war.
Per a recent report from the New York Times, sources state Musk has restricted access to SpaceX's satellite internet system in the region "multiple times." In one example, Musk reportedly turned down a request from Ukraine's military to enable the server near Crimea. This decision had an impact on "battlefield strategy," the report noted. Musk also reportedly "refused" a request for access in connection with a drone intended for Russia-controlled ships.
In January of this year, Musk said the tech was not able to be used for "long-range drone strikes." Days later, Gwynne Shotwell—the president and COO of SpaceX—said Ukraine had "leveraged [Starlink] in ways that were unintentional and not part of any agreement." According to Shotwell, per a Reuters rundown at the time, the tech was not intended to be used "for offensive purposes."
The latest reporting on Starlink and Ukraine arrives amid an ongoing discussion about the impact and potential perils of someone like Musk holding such power across multiple industries.
Musk, undoubtedly, has repeatedly shown himself to be someone who often seeks chaos for what appears to be the sheer hell of it. Take Twitter, for example. Once a social media platform with unparalleled cultural influence, his much-maligned takeover has seen the Twitter name sullied in a shockingly short amount of time. In fact, referring to the site as Twitter throughout this article is technically no longer correct, as its name was recently changed to X. The name change, disturbingly, has since resulted in a dead bird.
Of course, discussing him at all arguably only gives him more of what he thrives on: attention.
Read the full report from Adam Satariano, Scott Reinhard, Cade Metz, Sheera Frenkel and Malika Khurana here. You can file all of this under "never trust a billionaire."