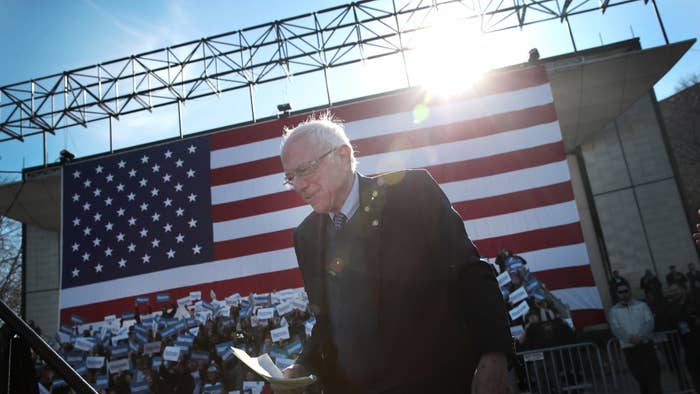 Democrats including Kamala Harris and top co-sponsor Bernie Sanders are linking up behind an effort to get $2,000 monthly emergency payments rolling in the COVID-19 era.
The bill comes from Sanders, Harris, and fellow Democrat Ed Markey of Massachusetts and would provide $2,000 mostly payments to those making up to $100,000 per year. 
"If we can bail out large corporations, we can make sure that everyone in this country has enough income to pay for the basic necessities of life," Sanders said in a statement detailing the bill, per the Hill's report on Friday.
Included in the bill is a stipulation that the payments, which also include $4,000 for married couples and $2,000 per child up to three, would be blocked from being absorbed by debt collectors.
Friday also brought word that the jobless rate had jumped to 14.7 percent in April, which AP notes is the highest since the Great Depression. That figure is also part of the larger picture of employment-based damage wreaked by the coronavirus, as the bulk of job growth that stacked up following the 11-year period after the Great Recession has been eradicated in just one month.
Previously, Congress passed a plan that resulted in taxpayers receiving $1,200 stimulus checks. Many Democrats, however, have since argued that a more consistent approach to financial assistance is required as the economic fallout from COVID-19 continues.