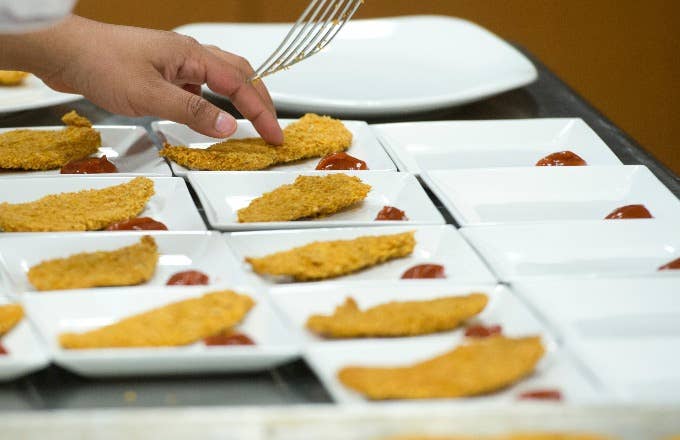 A plethora of chicken tender-related fiascos have descended upon an Alabama highway.
Indeed, following a single truck crash that resulted in the highway spillage of an undetermined amount of deceased domesticated fowl in the form of tenders, local authorities have advised that budget-conscious drivers refrain from attempting to ingest the newly freed handheld poultry items. They've also pointed out that, technically speaking, blocking traffic to pick up some presumably free dinner falls under the general category of not legal.
"The Cherokee County Sheriff's Office is asking that no one try to stop to get the chicken tenders that were spilled from the 18 wheeler accident last night on Highway 35," a Facebook update Sunday from the Cherokee County Emergency Management Agency said, as spotted by AL.com and other local outlets Tuesday. "You're creating a traffic hazard! It's a crime to impede the flow of traffic." Impeding said flow, the statement continued, could result in charges. Also, the haul is likely not safe to eat after having been exposed to the elements.
As for what caused the chicken-wasting incident on Route 35 in Cherokee County near the Alabama/Georgia line, early investigations have determined only that the driver of the 18-wheeler lost control before crashing and spilling. No one was injured, not even the chickens, who had of course been dead for quite some time by this point.
Per the most recent update from Cherokee County officials, what remained of the chicken and related debris has since been cleaned up. That stretch of road has also been reopened.