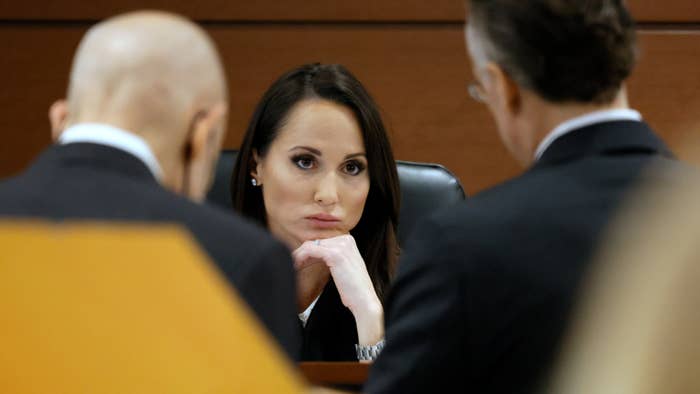 Attorneys for the Parkland school shooter are pushing for the judge in his case to be removed.
Per a report from the Associated Press, citing a motion from the Broward County Public Defender's Office, attorneys for Nikolas Cruz—who last year pleaded guilty in connection with murdering 17 people at Marjory Stoneman Douglas High School in Florida—have asked for Circuit Judge Elizabeth Scherer to remove herself from the murder case.
In short, the defense has argued that the precedent here is a portion of the state's Judicial Code of Conduct, specifically a passage about circumstances in which a judge's ability to remain impartial could be "reasonably" questioned.
The move follows the defense's abrupt resting of their case last week, a move which Scherer called "unprofessional" during a swiftly spurred back-and-forth. At the time, the defense had only called a small amount of their total slate of 80 expected witnesses. Prosecutors, meanwhile, have responded to the new motion by denying any impartiality.
To be clear, the case in question is a penalty trial, meaning jurors are tasked with deciding whether Cruz will receive a death sentence or be ordered to spend the rest of his life behind bars.
In the four years since the Parkland school shooting, the U.S. has continued to be the location of a consistent string of such attacks, including at at Robb Elementary School in Texas earlier this year. In the months since that shooting, which claimed 21 lives, criticism has mounted against local law enforcement and others involved in the on-scene response. In July, for example, Uvalde City Council announced that "every single officer" from the city who was part of the response to the shooting would be investigated.