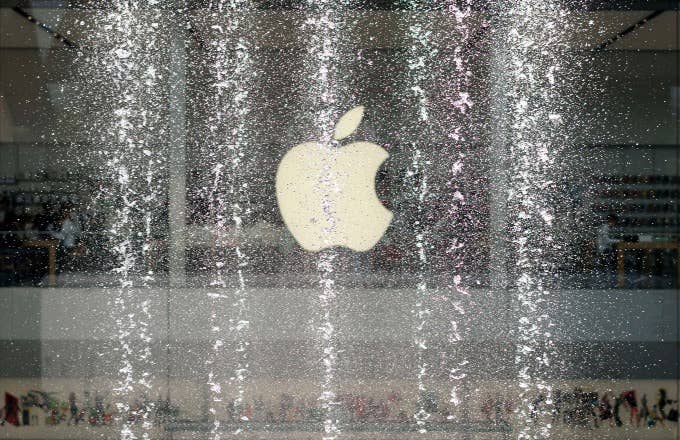 Monday night was a rough one for admitted Apple fanboys like myself. As you most certainly have heard by now, a glitch was discovered in connection to iPhones' Group FaceTime feature in which—much to a united chagrin—potentially allowed users to hear call recipients even when they did not answer.
After the glitch was widely reported and exposed to the genera public, Apple took the Group FaceTime feature offline. As a remedy to the issue, per a statement the company gave to Reuters, a software update is expected soon that they say will prevent the bug from persisting on updated devices.
"We're aware of this issue and have identified a fix that will be released in a software update later this week," an Apple rep said. As the Guardian noted in their report, however, it's not currently clear how the glitch will be remedied for users averse to downloading a new iOS—or ones who don't even know that need to update.
Ironically, the bug and its ensuing bad press landed on Data Privacy Day. In a tweeted statement prior to the bug news, Apple boss Tim Cook touted the company's longstanding fight for user privacy. "On this #DataPrivacyDay let us all insist on action and reform for vital privacy protections," Cook said Monday afternoon. "The dangers are real and the consequences are too important."
To be fair, this fuckup—while indeed major—does mark what many have argued is an unfortunate first for a company whose previously proven dedication to user privacy has long been one of its greatest strengths. Still, that's not stopping those potentially affected (or benefiting from?) the glitch from initiating a wave of FaceTime jokes. As always, you can laugh or even just outright ignore a curated selection of mockeries below.