Canada Officially Declares Proud Boys a Terrorist Group
The history-making decision makes Canada the first country to officially declare the Proud Boys a terrorist organization. They're now listed alongside ISIS.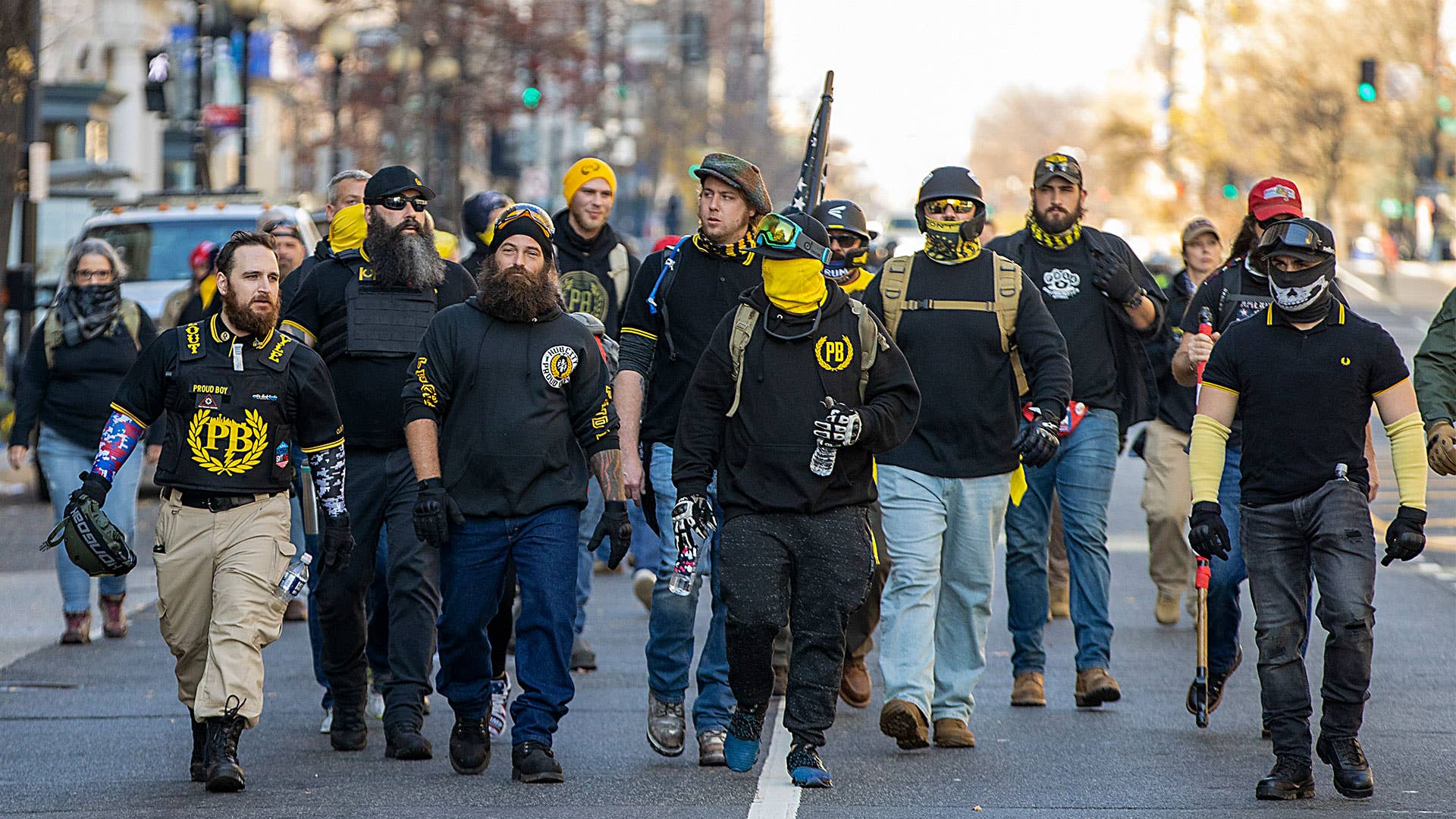 Getty
Image via Getty/Tasos Katopodis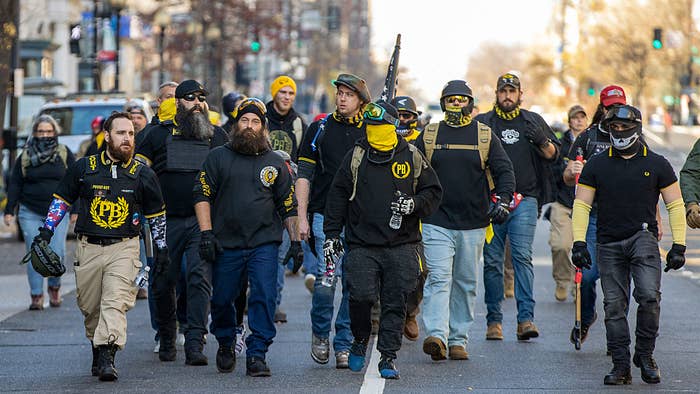 Despite the ongoing rise in popularity the group is seeing in the U.S., Proud Boys founder and co-founder of Vice Gavin McInnes is a Canadian. Though he has stepped down from his roles both with Vice and the Proud Boys, he remains a popular figure among neo-fascists.
Canada also declared thirteen other groups terrorist organizations on Wednesday. With the new additions, right-wing extremist groups make up eight percent of Canada's list of terrorist entities. The Proud Boys are now listed alongside groups like ISIS, Al-Qaeda, and the Russian Imperial Movement.
The Proud Boys continue to have multiple chapters across Canada. This new designation could lead to any crime committed by members of the group being treated as terrorist activity.