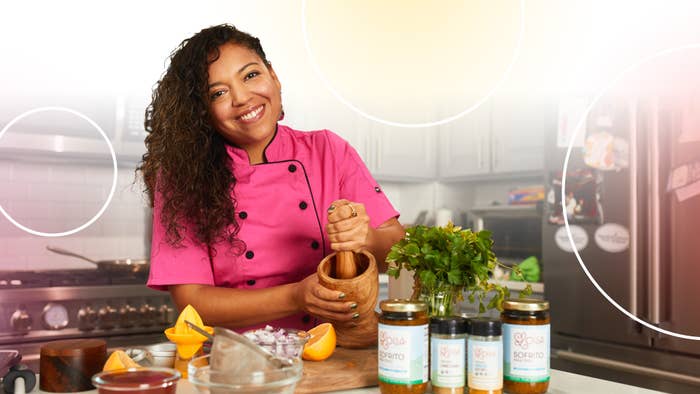 Chef Yadira Garcia comes from a long line of powerful ancestors. It's embedded in every fiber of her being and evident in every sentence she speaks. It's a deep, ancestral type of power that shows in her work ethic, in how she connects with the world around her and in her everyday life–especially in how she eats. Tapping into her roots and into that power is what makes her who she is. 
While she's always known she would dedicate herself to a life of community engagement, it wasn't always via health coaching and cooking. Born and raised in the Bronx, she actually grew up involved in the arts and theater. Originally Chef Yadi had planned to help inner city youth navigate emotional and cultural issues through drama. 
Then, when she was just 20 years old and a junior in college at NYU, she fell down two flights of stairs.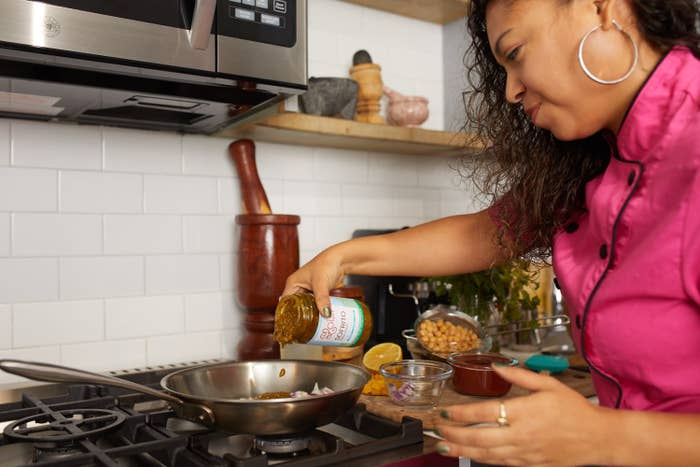 Up until that point, she'd been living by the idea that her body was her instrument. She'd been taught to use it as a vehicle of expression and would do the same for others. But with herniated discs, pinched nerves and a broken tailbone from the accident, she remembers that feeling of hope being replaced by a feeling of entrapment inside her own body. She was forced to accept a title she never thought she'd carry: legally disabled. 
"I was on all these medications," she remembers. "My girls were graduating and getting their first jobs, and I found myself reevaluating because I was in a wheelchair, then a walker, then a cane. I was supposed to start my life journey."
Searching for meaning, she turned to the stories and memories of her great-grandmother's vitality. 
"She lived to be 99 years old," she says with a proud smile. "We had to drag her out of the sugar cane fields because she was still knocking it down. She saw with no glasses, and she cooked for herself. And here I was at 20 being told my life was basically going to be medication and pain? Hold up. There's something in the way we feed ourselves."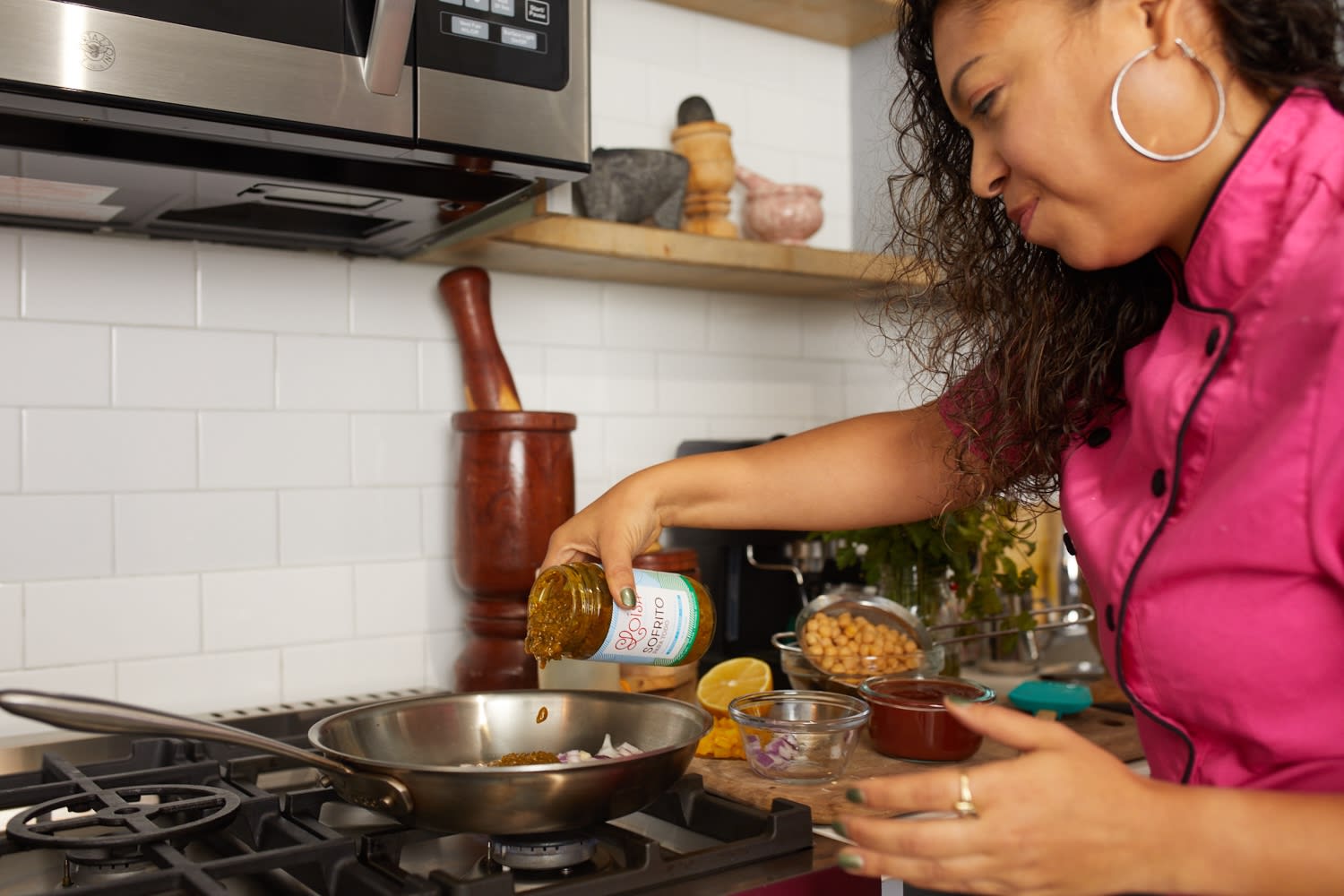 Reinvigorated, Chef Yadi went back to the basics. She tapped into all those years visiting the Dominican Republic during childhood, where she and her family would eat fresh produce straight from the farmlands. She realized how far she'd come from that lifestyle and how disconnected she felt from what was happening internally.
Inspired, Chef Yadi tapped her own tenacity to push herself towards a cleaner, healthier diet. In the process, her brand, Happy Healthy Latina, began to take shape.
"Essentially, Happy Healthy Latina was born from a very personal journey," she remembers. "From me reclaiming my ancestral and cultural power. Literally I started to eat and heal myself."
She went from multiple pain prescriptions and chronic inflammation to gradually getting well just from incorporating family recipes rife with fresh ingredients. What her doctors called a miracle, she attributed to cultural connection. And she knew people like her, those in her Bronx neighborhood, could benefit too, so she enrolled in culinary school at the National Gourmet Institute with the sole intention to learn and pass it forward.
"I started to eat and heal myself."
Though once there, she quickly realized it'd be a much bigger challenge than she anticipated.
"When you're in culinary school, it can be very European-centric," she admits. "The cooking techniques and the things that are exalted are French cooking this, Italian cooking that, but I came in wanting to get deeper into Caribbean cooking and pathways."
She wanted her peers to recognize the quality that exists in marginalized communities too. 
"I want my people to feel empowered about eating rice and beans and making their own sofrito," she says. "I was coming out as the people's chef. I was coming out for the homies."
And she stood on that.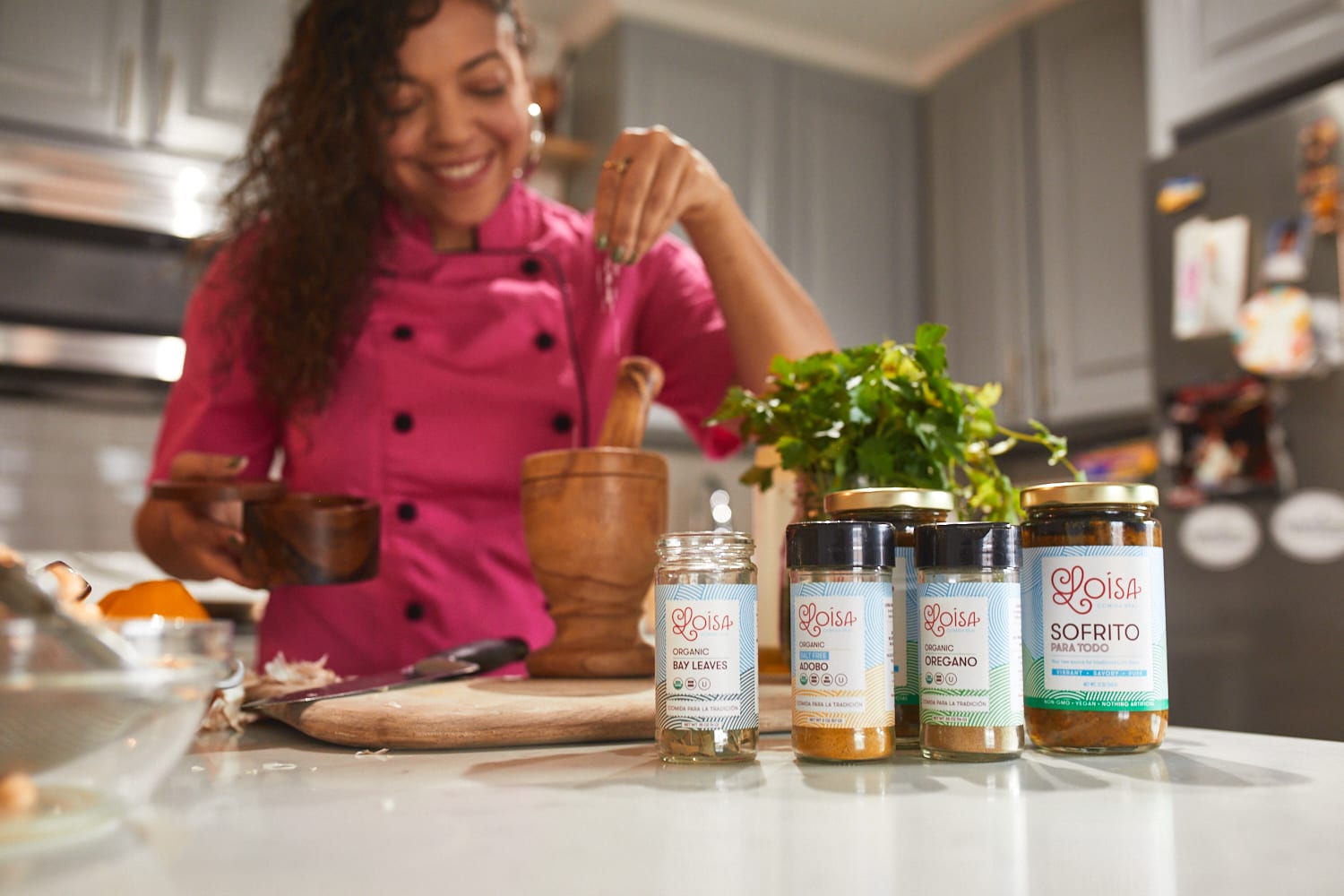 Once she finished culinary school, Chef Yadi partnered with Just Food, an NYC-based organization that sponsored a community chef program. There, she was able to facilitate classes where she linked people with community markets and urban farms. Through education and live demos, she taught people how to mindfully prepare the foods they were purchasing.  
"I specifically asked to go to the South Bronx because that's where I was from," she recalls. "I was coming into SoHo and we'd walk over to the farmers' market or a Whole Foods, but what happens to my people that don't have one in their neighborhoods? How do we empower them?"
It's a question she's integrated into her personal mission, which is fueled by a hustler's mindset that runs so deep within. True to form, it's a mentality that's as layered and multifaceted as her.
"The work I do is mind and spirit work," she says. "It's learning to condition yourself. I'm a successful person but so are you. I hold space to show what's possible with my community, but it all started in my head and my heart and then my spirit."
When asked how she stays dialed in, she says Metro by T-Mobile helps her rule each day, providing easy accessibility that helps her stay connected on the go.
"I've got you on my phone right now," she says. "Then I have my other phone and my computer. I go where I'm needed. This partnership has empowered me to catch up to the vision of what I see." 
"The work I do is mind and spirit work."
Chef Yadi has not only built a life that's healed her own ailments, but she continually spreads a wealth of knowledge so others can follow suit. Whether through cooking workshops, special programs or even retreats in her home country of the Dominican Republic, her message is consistent. By encouraging true self-love, self-acceptance and an infallible tether to where you come from, you can thrive. 
And honestly, that's all she wants. Chef Yadi wants us to succeed.
"It's like farming," she says. "It's about the soil, the seed that you put in, the watering you do to that seed. And you keep going until you have a harvest. We want the fast game, but I'm in the long game. I'm in the legacy game."