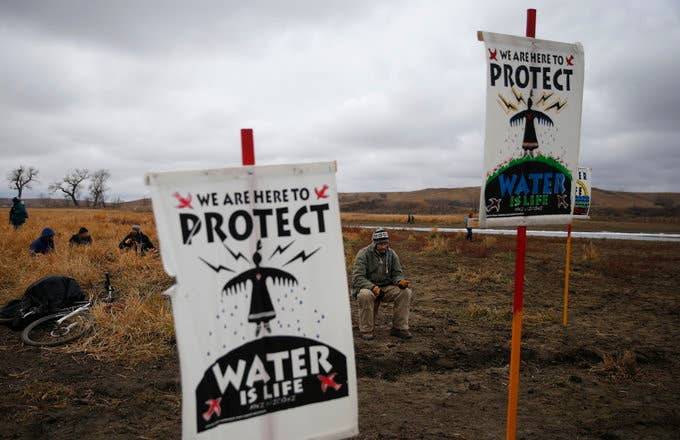 After months of protests, the Army Corps of Engineers on Friday gave an ultimatum to the "water protectors" camping near the Cannonball River in North Dakota to protest the Dakota Access Pipeline. 
John W. Henderson, a district commander with the Corps, sent a letter to the Standing Rock Sioux tribe on Friday telling them that they had until Dec. 5 to leave the area:
"I am closing the portion of the Corps-managed federal property north of the Cannonball River to all public use and access effective December 5, 2016.
Henderson said that the Corps will set up a "free speech zone" in another area nearby.
The Standing Rock Sioux Tribe's Chairman, Dave Archambault II, responded with a statement of his own, saying that the Tribe is "deeply disappointed," but not enumerating a response:
"Today we were notified by the U.S. Army Corps of Engineers that on Dec. 5th, they will close all lands north of the Cannonball River, which is where Oceti Sakowin camp is located. The letter states that the lands will be closed to public access for safety concerns, and that they will allow for a 'free speech zone' south of the Cannonball River on Army Corps lands.